Events Calendar
Why attend a MEND event?
With at least 7,000 anti-Muslim hate crimes a year, systemic discrimination against Muslims in the workplace and relentless media negativity, there has never been a more important time to attend a MEND event and to learn more about tackling Islamophobia. Anti-Muslim hatred affects us all, just like racism and anti-Semitism. MEND unites communities to tackle Islamophobia. Sign up for an event below and learn more about the challenge at hand.

Upcoming Events
Events Search and Views Navigation
January 2020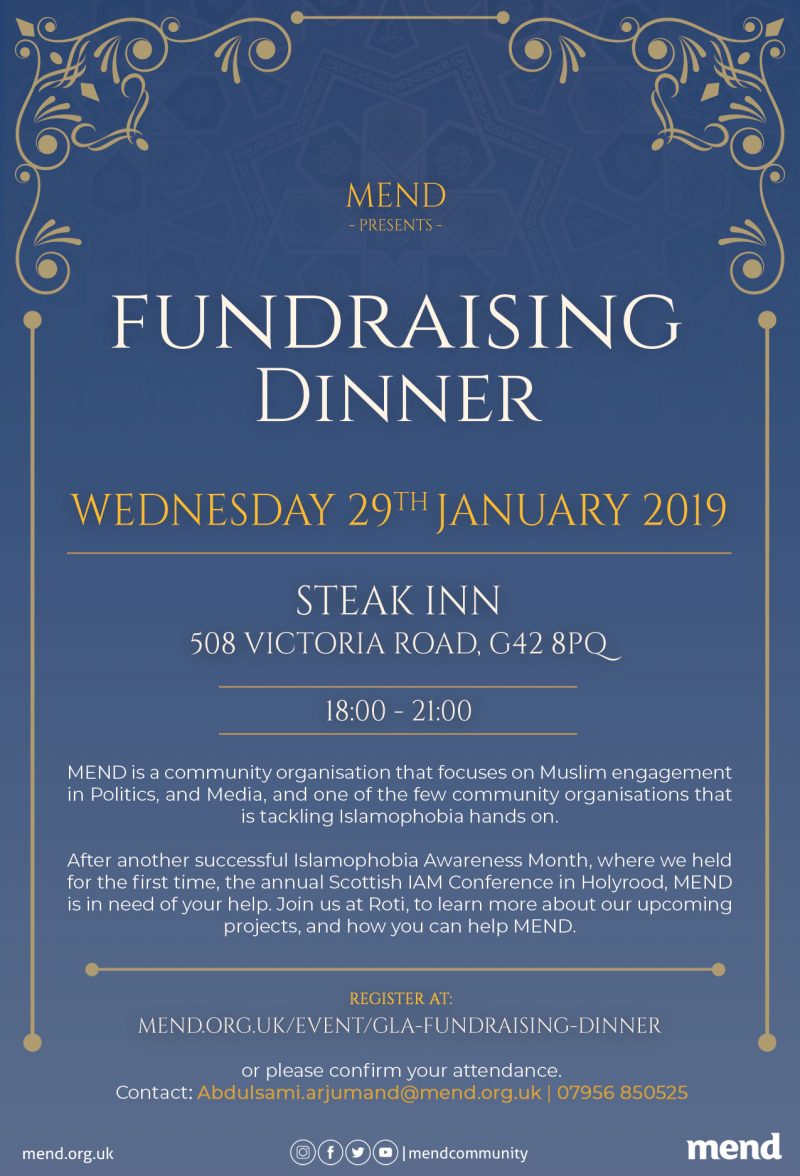 MEND is a community organisation that focuses on Muslim engagement in Politics, and Media, and one of the few community organisations that is tackling Islamophobia hands on. After another successful Islamophobia Awareness Month, where we held for the first time, the annual Scottish IAM Conference in Holyrood, MEND is in need of your help. Join us at Steak Inn, to learn more about our upcoming projects, and how you can help MEND.
February 2020
+ Export Events