Events Calendar
Why attend a MEND event?
With at least 7,000 anti-Muslim hate crimes a year, systemic discrimination against Muslims in the workplace and relentless media negativity, there has never been a more important time to attend a MEND event and to learn more about tackling Islamophobia. Anti-Muslim hatred affects us all, just like racism and anti-Semitism. MEND unites communities to tackle Islamophobia. Sign up for an event below and learn more about the challenge at hand.

Events for 17th November 2018
Events Search and Views Navigation
Ongoing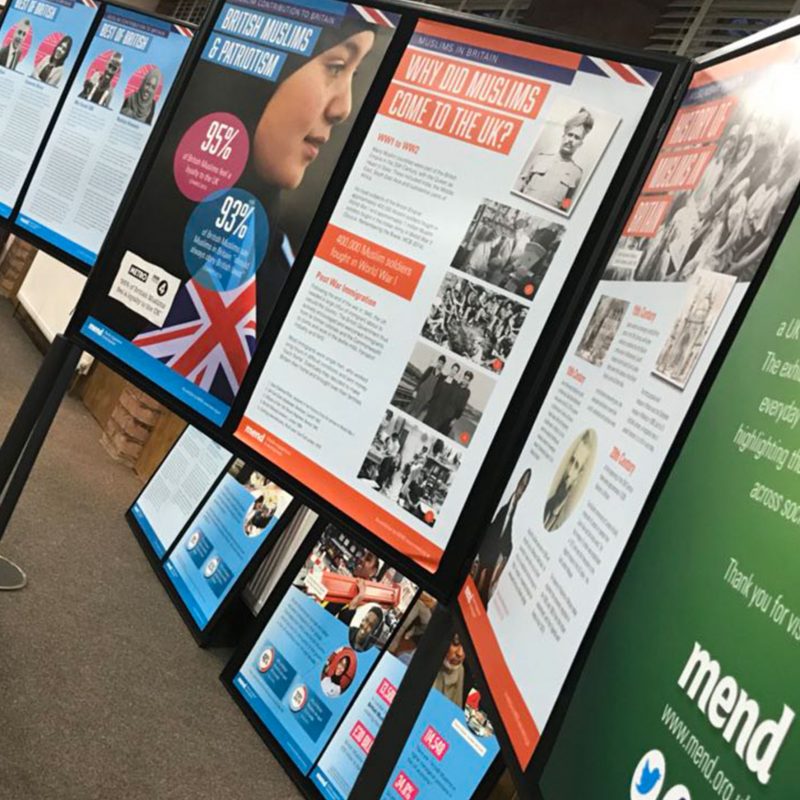 Come and join us at our open exhibition for people to view. This exhibition celebrates the positive contributions of British Muslims, and disposes the common myths about British Muslims and highlights the media's role in perpetuating anti-muslim prejudice. For more information about this event please contact us by emailing info@mend.org.uk
Find out more »
11:00 am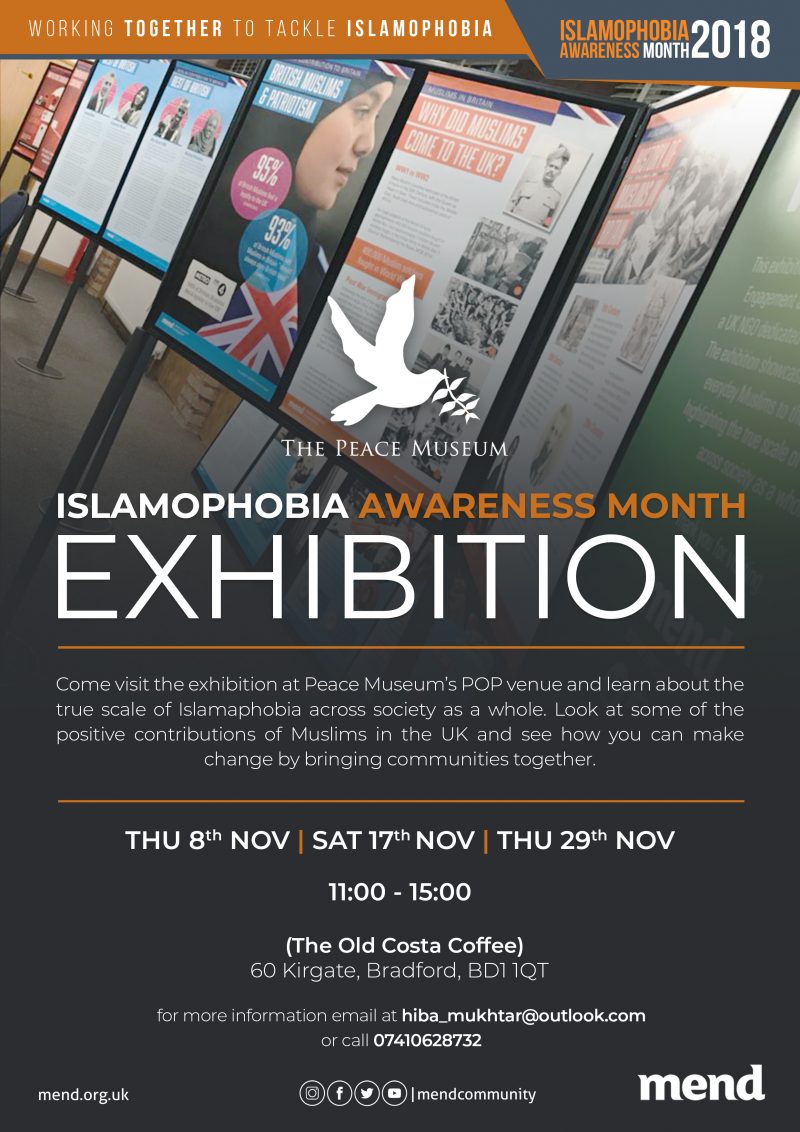 Come and visit our exhibition at the Peace Museum's POP site and learn about the true scale of Islamophobia across society as a whole. Look at some of the positive contributions of Muslims in the UK and speak to our MEND volunteers to learn about the work that MEND does and how you can get […]
Find out more »
11:30 am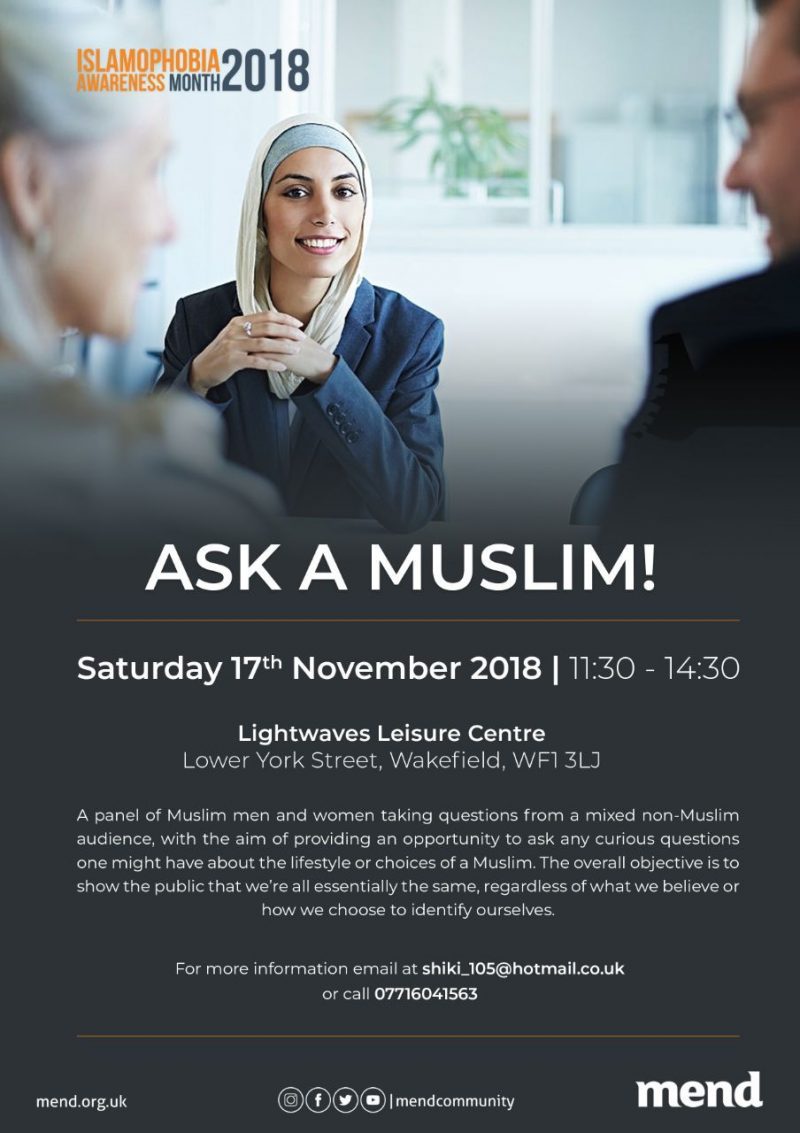 Ask a Muslim! An opportunity to find answers to all those curious questions one might have about the lifestyle choices of a Muslim. We encourage the participation of a non-Muslim audience to engage with our selected panel of Muslim women and men in the hopes of squashing myths and misconceptions surrounding the British Muslim identity.
Find out more »
+ Export Events