Events Calendar
Why attend a MEND event?
With at least 7,000 anti-Muslim hate crimes a year, systemic discrimination against Muslims in the workplace and relentless media negativity, there has never been a more important time to attend a MEND event and to learn more about tackling Islamophobia. Anti-Muslim hatred affects us all, just like racism and anti-Semitism. MEND unites communities to tackle Islamophobia. Sign up for an event below and learn more about the challenge at hand.

Events for 11th November 2018
Events Search and Views Navigation
Ongoing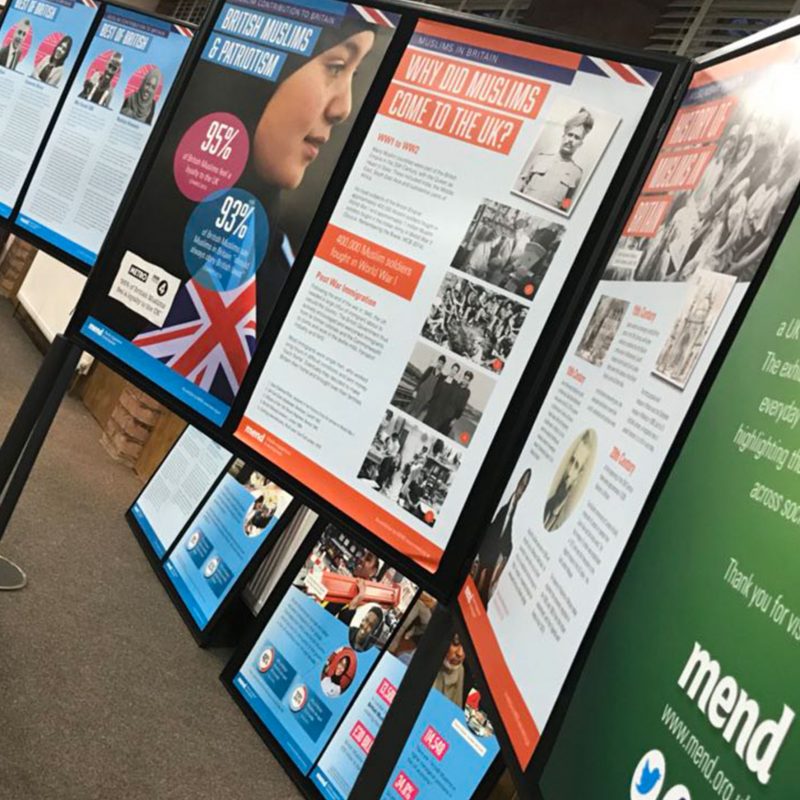 Come and join us at our open exhibition for people to view. This exhibition celebrates the positive contributions of British Muslims, and disposes the common myths about British Muslims and highlights the media's role in perpetuating anti-muslim prejudice. For more information about this event please contact us by emailing info@mend.org.uk
Find out more »
12:45 pm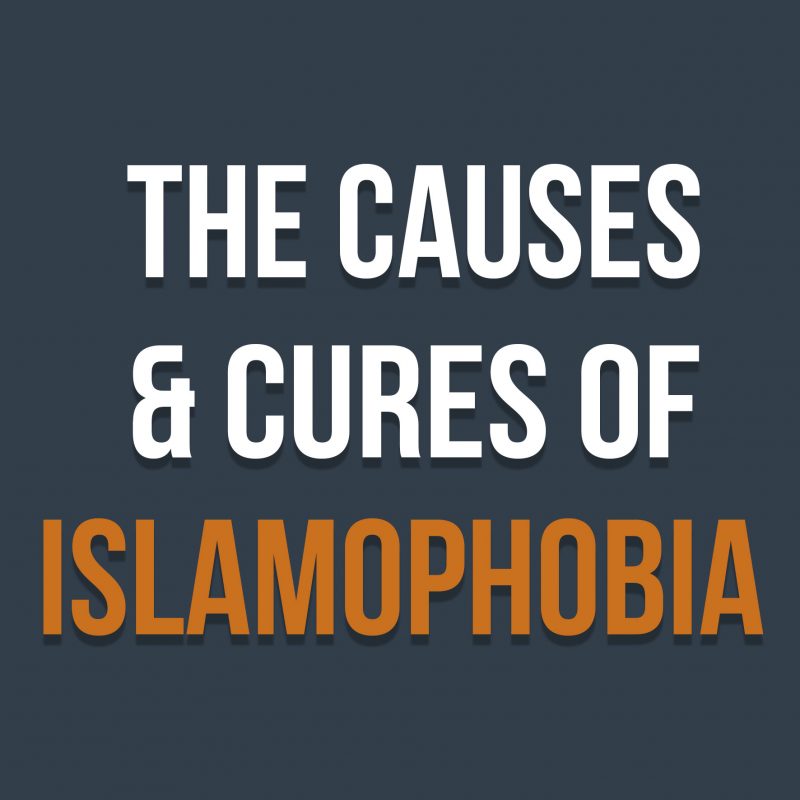 Muslim Engagement & Development (MEND) will be talking about Islamophobia, its causes and its cures amidst Islamophobia Awareness Month, this November.
Find out more »
2:00 pm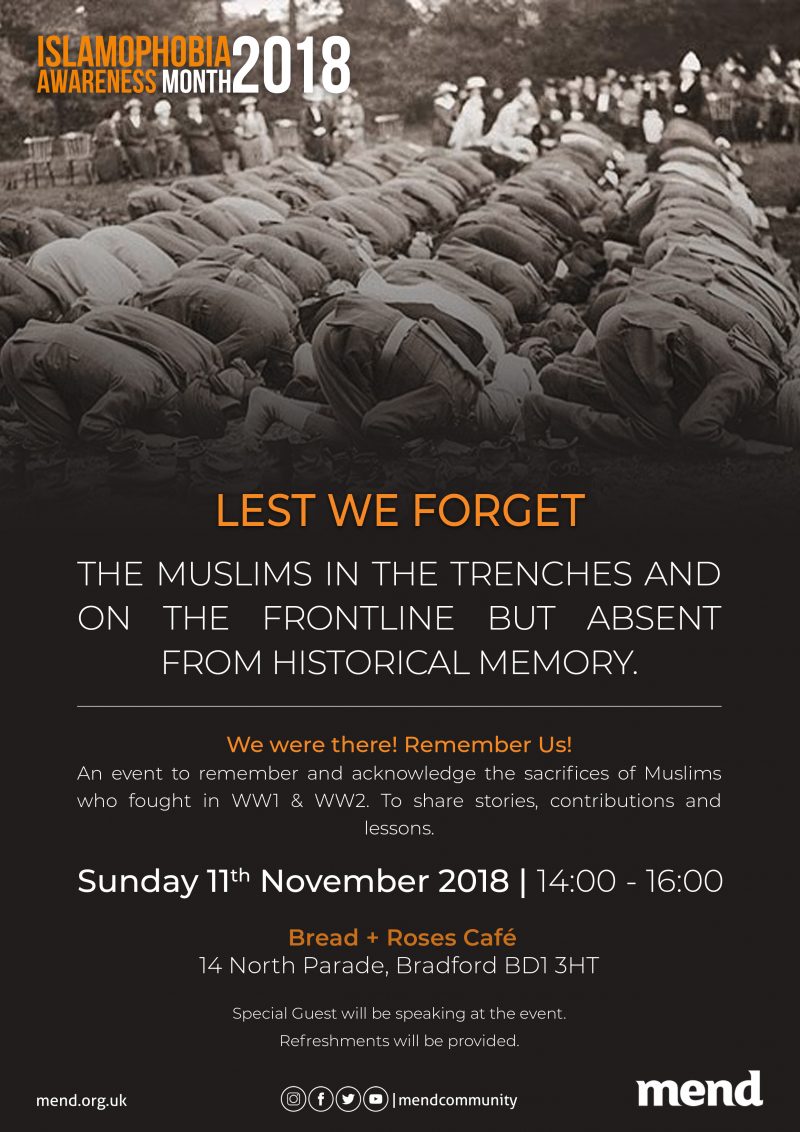 This remembrance day MEND wants to commemorate the Muslim soldiers that fought in both world wars as well as recognise the sacrfices still being made by our soldiers today. Lest We Forget the Muslims in the trenches and on the frontline but absent from historical memory. For more information email at hiba_mukhtar@outlook.com or call 07410628732
Find out more »
+ Export Events