We Are ENOUGH
Date: 10 Mar 2019
Time: 1:00pm - 4:00pm
Venue: ,
Price: Free
Tickets are not available as this event has passed.
About this event: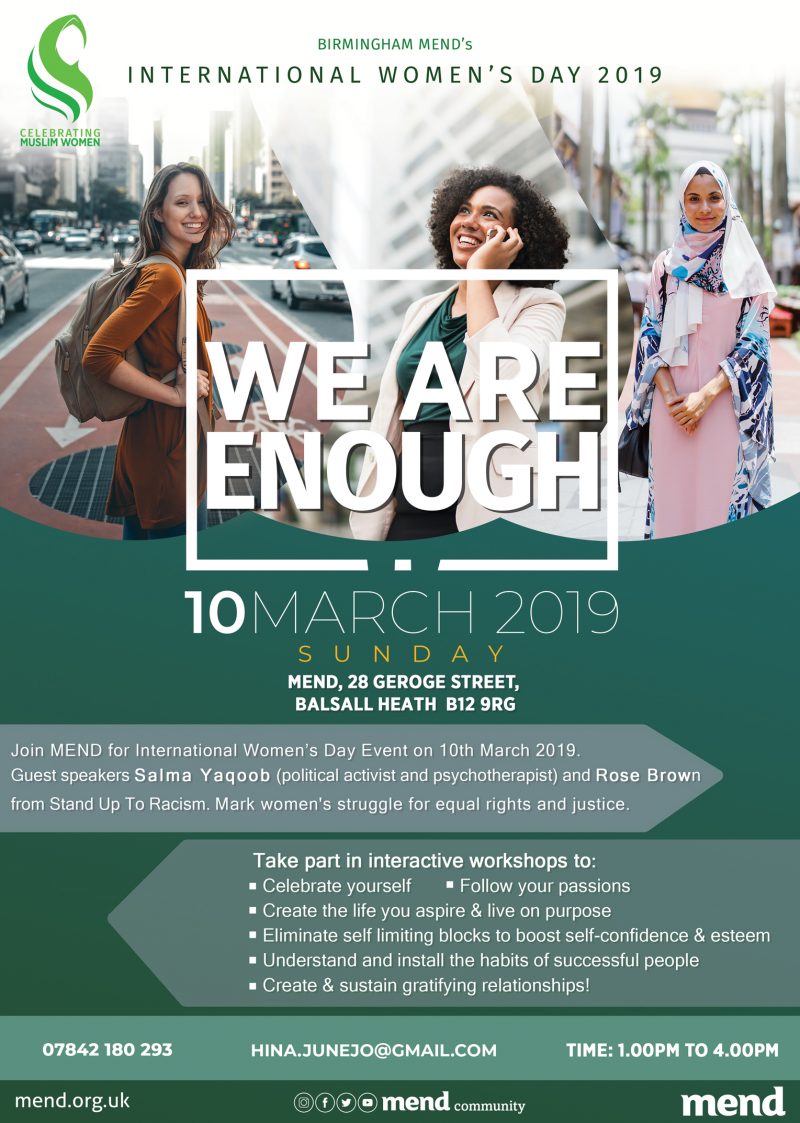 Join MEND for International Women's Day Event on 10th March 2019. IWD takes place in March each year and is celebrated around the world to mark women's struggle for equal rights and justice.
Take part in interactive workshops to:
Celebrate yourself
Follow your passions
Create the life you aspire & live on purpose
Eliminate self limiting blocks to boost self-confidence & esteem
Understand and install the habits of successful people
Create & sustain gratifying relationships!
Boost your ambition and motivation with speeches by:
Salma Yaqoob – political activist and psychotherapist
Rose Brown – Stand Up To Racism