MENDtalks: Being Black and Muslim in Academia
Date: 19 Oct 2020
Time: 6:30pm - 7:30pm
Venue: Online Seminar: Zoom,
About this event: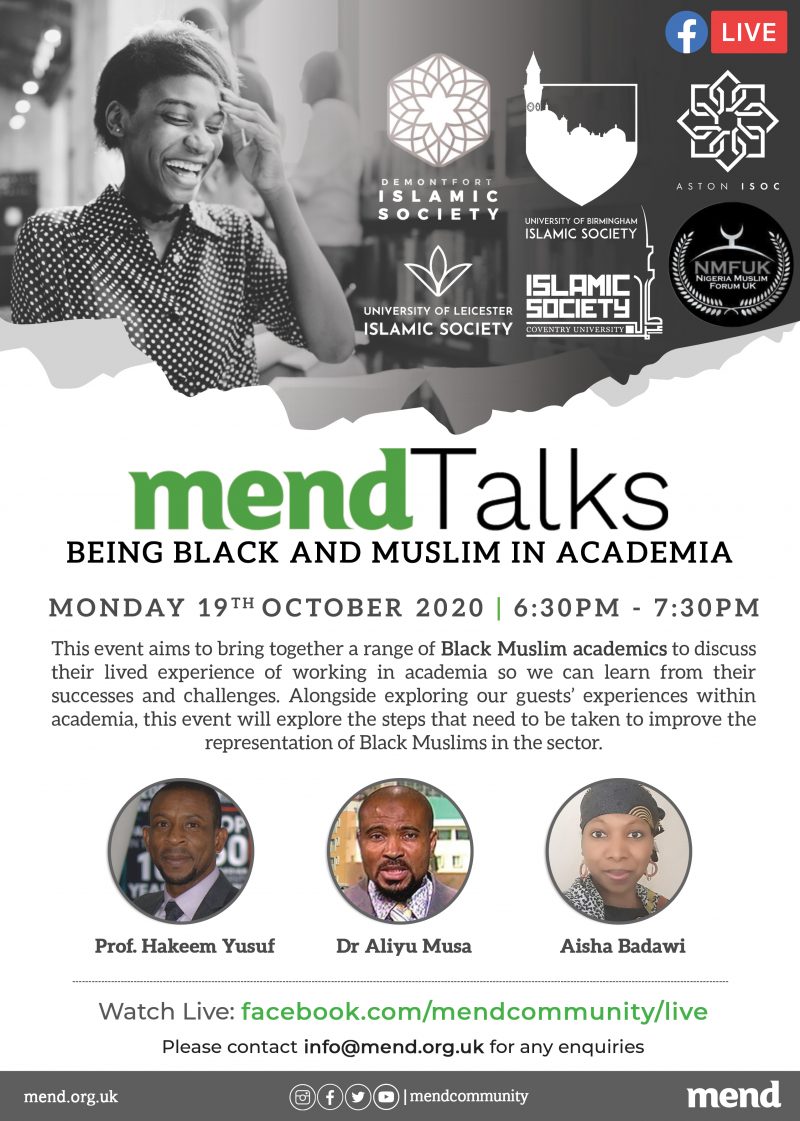 Join us as we hear from three Black Muslim academics about their experiences of working in the UK Higher Education sector and how we can ensure strong Black and Muslim representation in academia going forward.
Panellists include:
• Professor Hakeem Yusuf, Professor of Law and Global Studies at the University of Derby
• Dr Aliyu Musa, academic and commentator
• Aisha Abubakar Badawi, PhD student and lecturer at De Montfort University
🔗 Live from facebook.com/UoBIslamicSociety/live
🕕 Monday 19th October, 6:30-7:30pm.
MEND is delighted to bring you this event in collaboration with the Nigeria Muslim Forum UK as well as Islamic societies from the Universities of Birmingham, Aston, Coventry, Leicester and De Montfort.