Celebrate Pioneering Women on INTERNATIONAL WOMEN'S DAY
Date: 13 Mar 2019
Time: 5:00pm - 8:00pm
Venue: GuildHall Guildhall lane Leicester LE1 5FQ, Guild Hall Guildhall lane
Leicester, LE1 5FQ United Kingdom
Price: Free
About this event: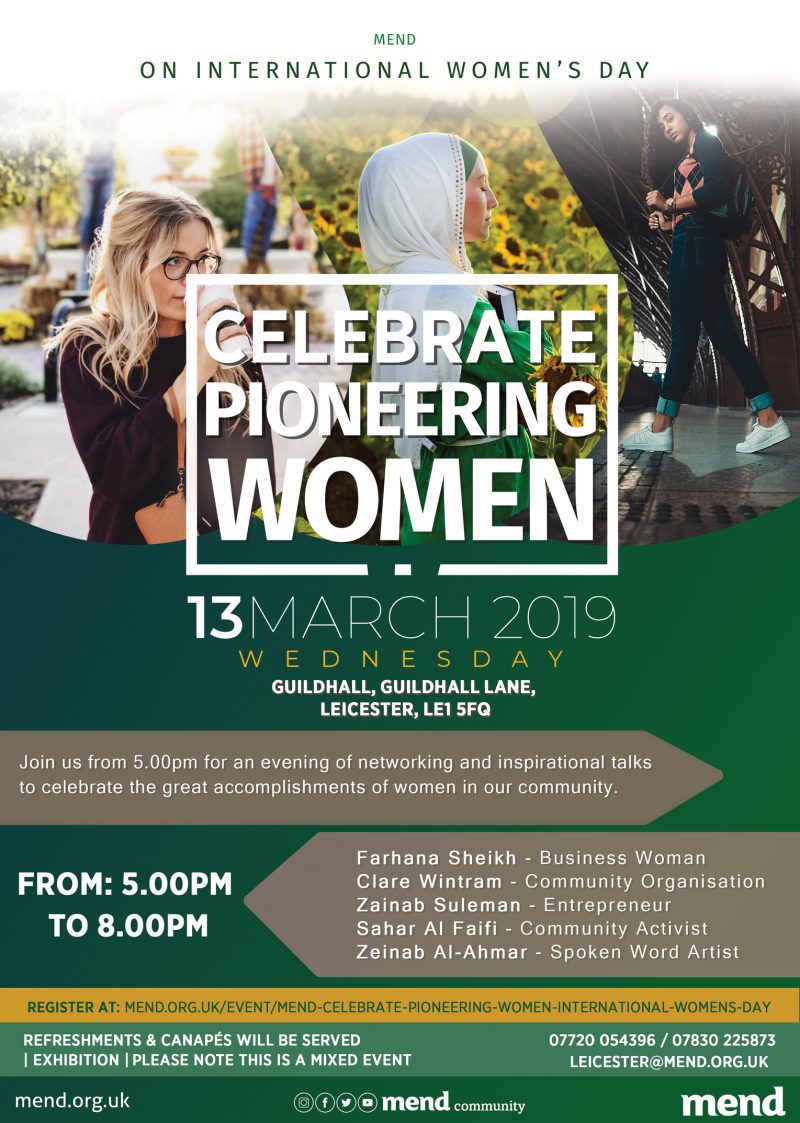 Come to network and be inspired by the success stories of professional women and entrepreneurs.
We will have an opportunity for networking with a host of other businesses and community organisations from lawyers through to sports organisations. Join us from 5pm to 8pm for inspiring talks from guests speakers.  Below are the names of the women who will be involved:
Farhana Sheikh – Business Woman
Clare De Lune – Community Organisation
Zainab Suleman – Entrepreneur
Sahar Al Fafi – Community Activist
Spoken Word Artist Zeinab Al-Ahmar
Please note this is a mixed event.