Dissecting the Media
Date: 14 Apr 2018
Time: 12:00pm - 5:00pm
Venue: Community House, Community House Eton Road
Newport, Wales NP19 0BL United Kingdom
Price: Free
Tickets are not available as this event has passed.
About this event: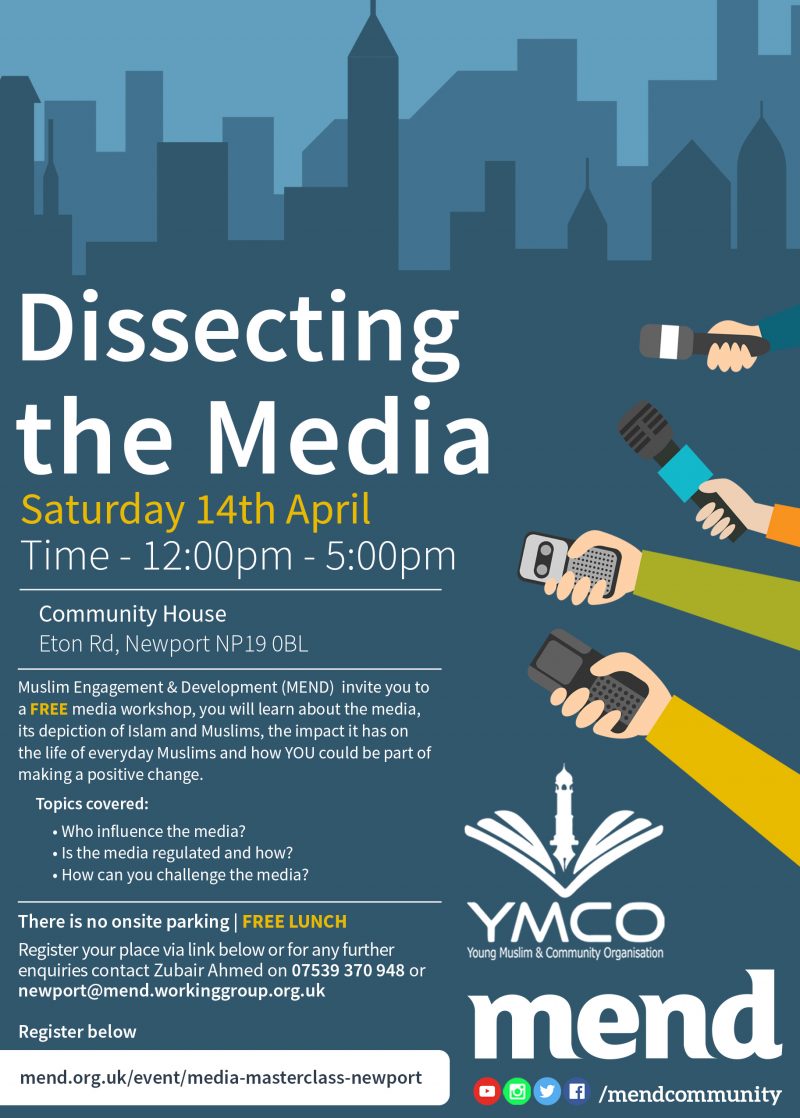 Muslim Engagement & Development (MEND)  invite you to a FREE media masterclass, you will learn about the media, its depiction of Islam and Muslims, the impact it has on the life of everyday Muslims and how YOU could be part of making a positive change.
Who influence the media?
Is the media regulated and how?
How can you challenge the media?
Free course and free lunch included.