Malcom X Seminar
Date: 31 Oct 2019
Time: 4:00pm - 5:30pm
Venue: William Perkins High School,
About this event: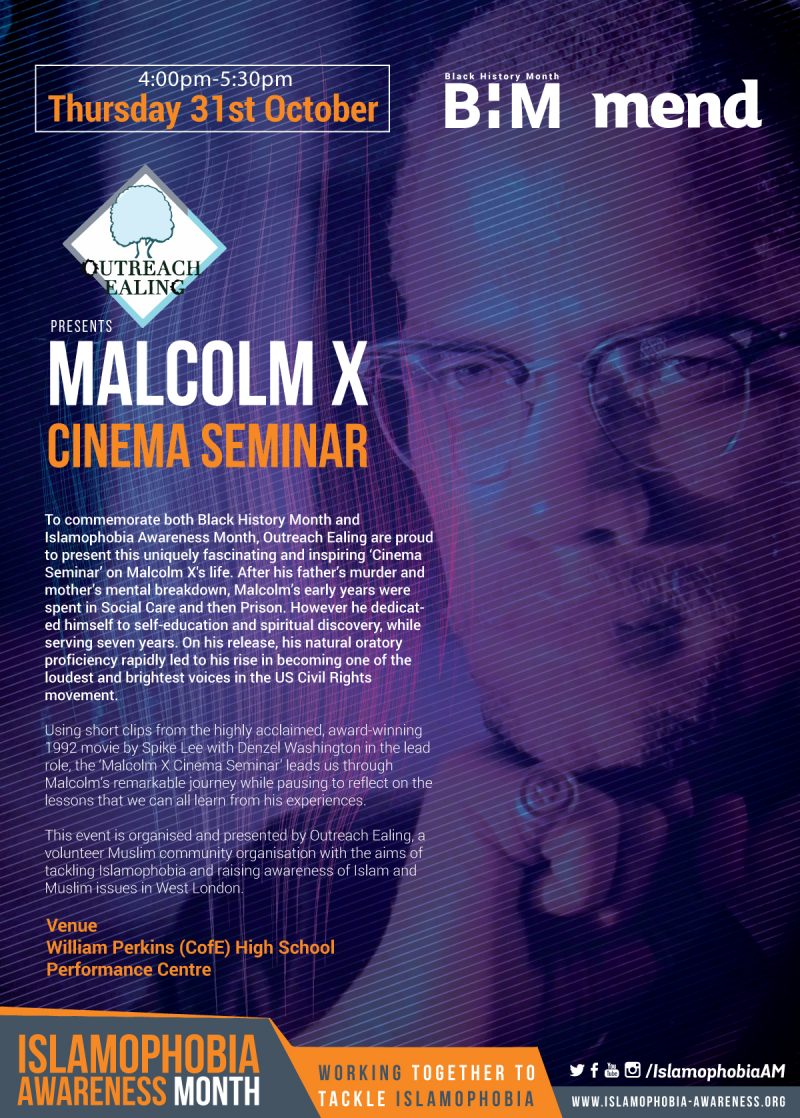 31st of October marks the end of Black History Month and the beginning of Islamophobia Awareness month. There is no better end one cause and begin another but by bringing the two together.
Malcolm X was a renowned Black Muslim activist who fought for the rights of the two communities. His work, effort and wisdom continue to inspire millions of people around the world today.
Join us to find out more about this key individual and how you can join the campaign during Islamophobia Awareness Month.