The Causes & Cures of Islamophobia – Blackburn (SISTERS ONLY EVENT)
Date: 16 Dec 2018
Time: 1:00pm - 2:00pm
Venue: Masjid Al Momineen, Ash Street
Blackburn, BB1 6LX United Kingdom
About this event: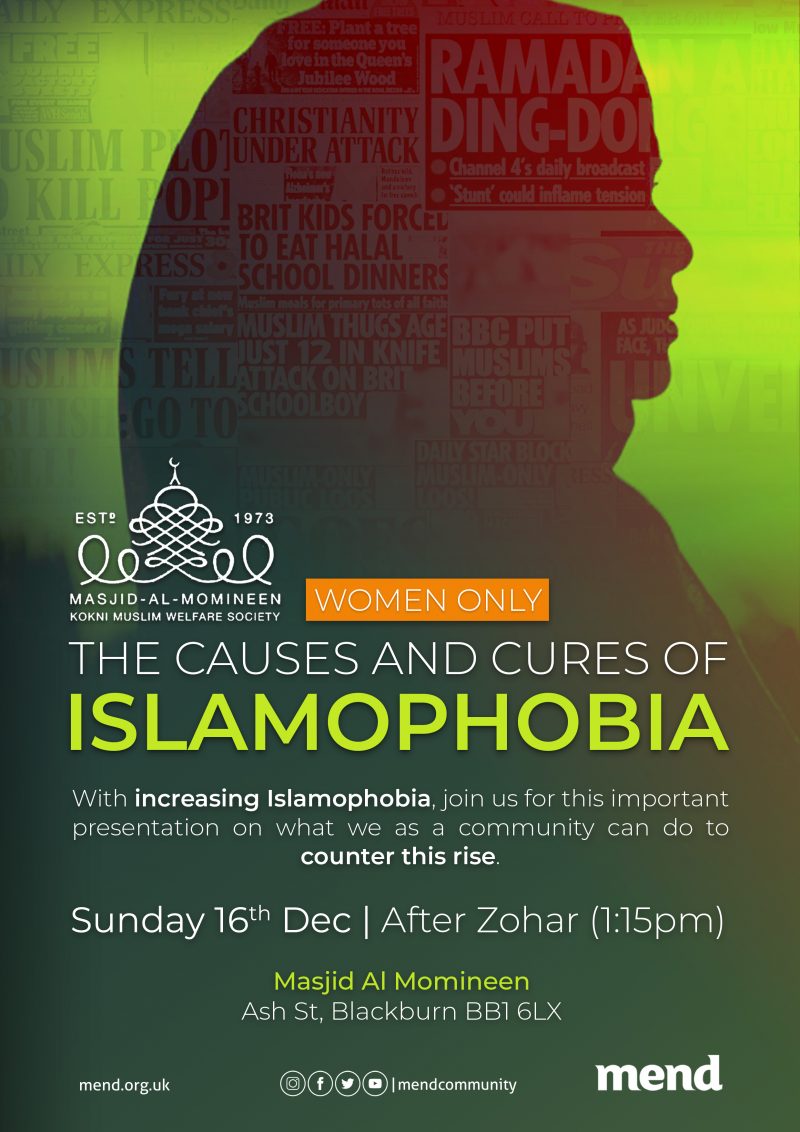 With increasing Islamophobia, join us for this important presentation on what we as a community can do to counter this rise.
A short presentation exploring the causes and cures for Islamophobia in the UK.
Come and find out what can do tackle this issue in our neighbourhoods.
Discover how becoming active and aware can make a significant difference to your community.
By working together, we are stronger.