Bury North Constituency: General Election Hustings
Date: 30 Nov 2019
Time: 6:15pm - 8:15pm
Venue: Jinnah Centre, Alfred St
Bury, BL9 7HE
Price: Free
About this event: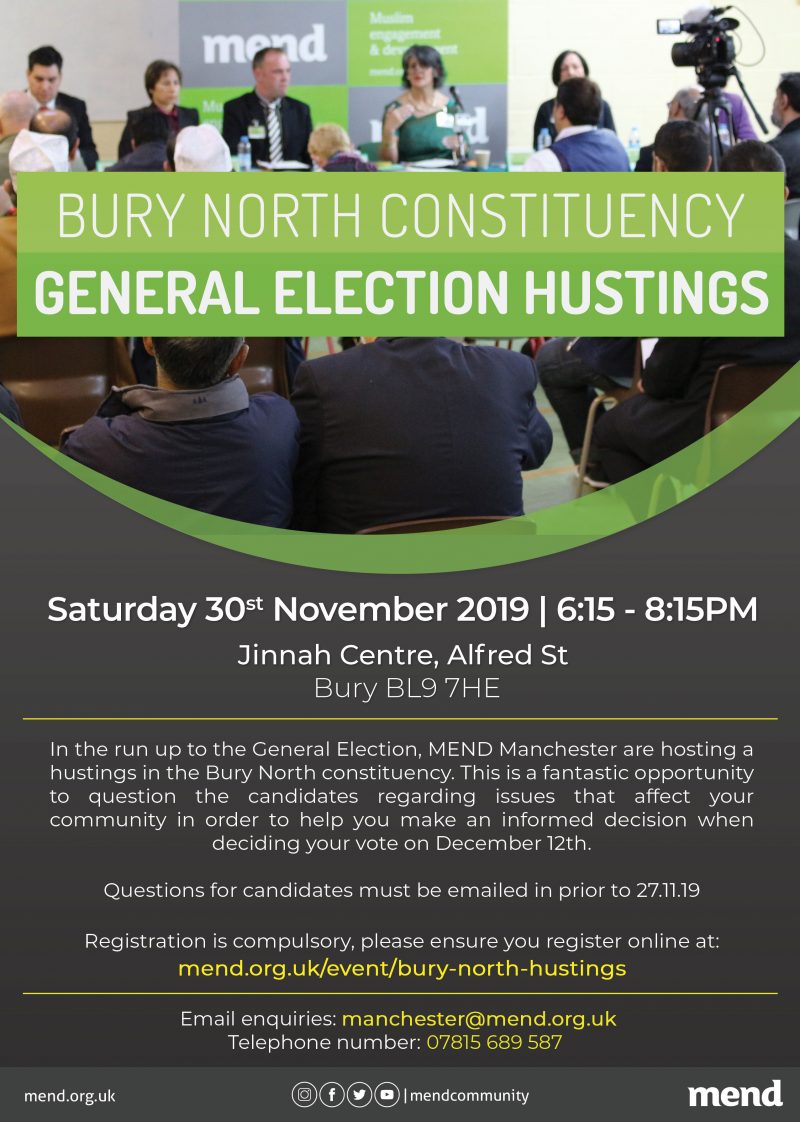 In the run up to the General Election, MEND Manchester are hosting a hustings in the Bury North constituency.
We are just weeks away from the most important election ever for Muslims in the UK. 
With the worrying rise of Islamophobia in the UK, it is vital that Muslims are engaged with this election to ensure their voices are heard.
This is a fantastic opportunity to question the candidates regarding issues that affect your community in order to help you make an informed decision when deciding your vote on December 12th.
Questions for candidates must be emailed in to manchester@mend.org.uk prior to 27.11.19
REGISTRATION IS ESSENTIAL.