MENDTalks: On Being Black and Muslim
Date: 01 Jun 2020
Time: 8:00am - 9:00pm
Venue: Online via Zoom Conference link,
About this event: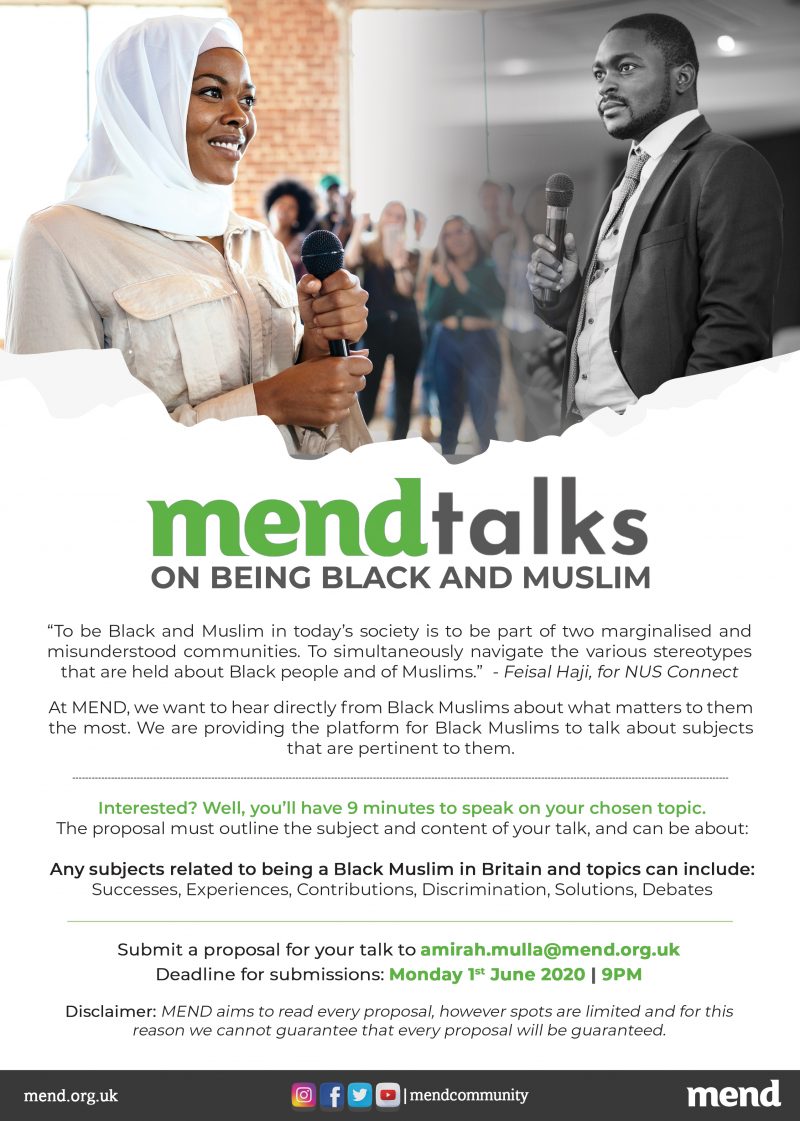 "To be Black and Muslim in today's society is to be part of two marginalised and misunderstood communities. To simultaneously navigate the various stereotypes that are held about Black people and of Muslims." -Feisal Haji, for NUS Connect
At MEND, we want to hear directly from Black Muslims about what matters to them the most. We are providing the platform for Black Muslims to talk about subjects that are pertinent to them.
Interested?
Well, you'll have 9 minutes to speak on your chosen topic.
The proposal must outline the subject and content of your talk, and can be about:
Any subjects related to being a Black Muslim in Britain
Talks can broadly fit into the categories of: Successes, Experiences, Contributions, Discrimination, Solutions, Debates
Submit a proposal for your talk to amirah.mulla@mend.org.uk
Deadline for submissions: Monday 1st June 2020
Disclaimer: MEND aims to read every proposal, however spots are limited and for this reason we cannot guarantee that every proposal will be guaranteed.