MENDTalks: Muslim Experiences in the Criminal Justice System (Contributors)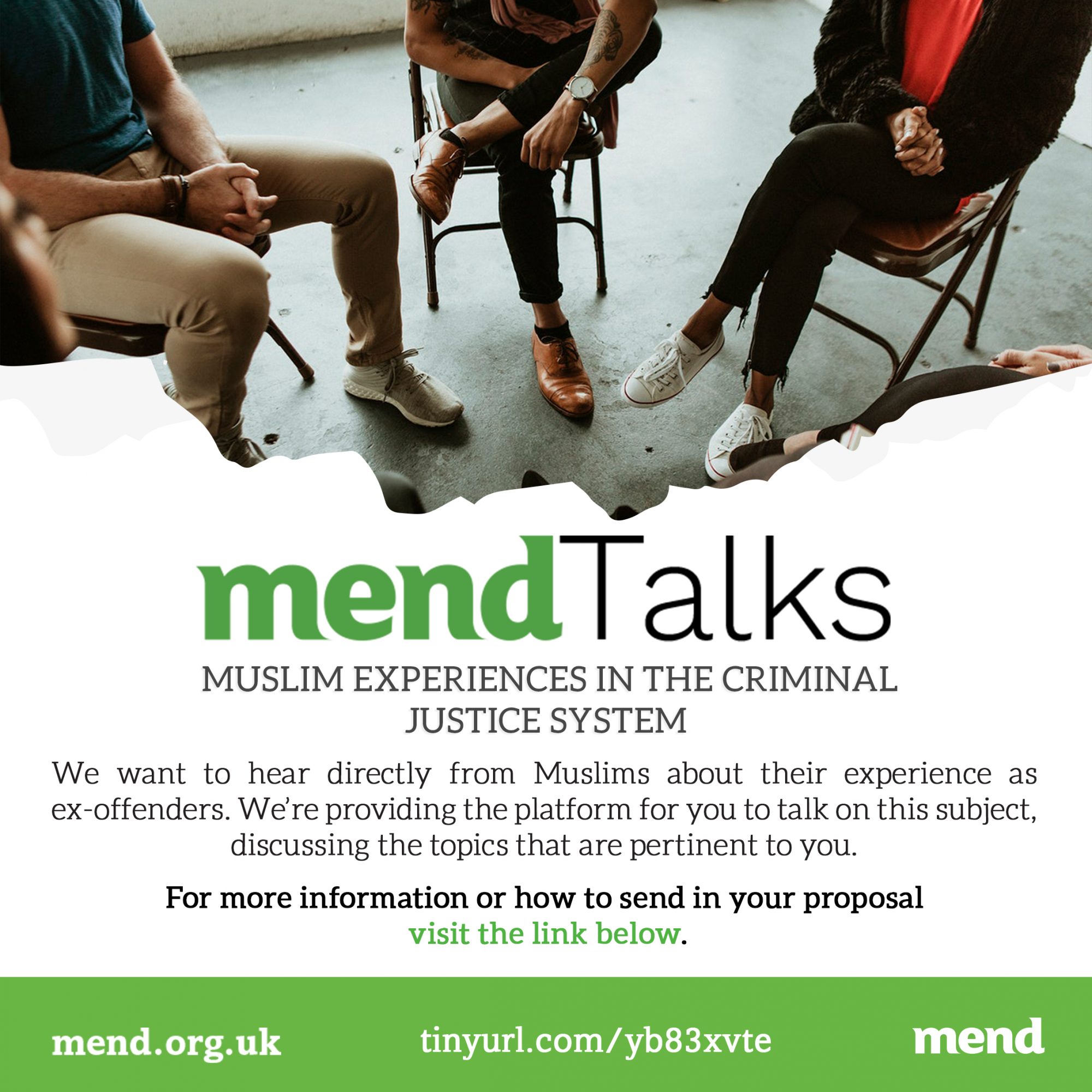 Categories: Past Event Articles
Wednesday August 12 2020
MEND Oldham, a newly set up Working Group, have been working together to see how they can amplify the voices of those rarely heard within the Muslim community. With the increasing number of Muslims interacting with the Criminal Justice System, we wanted to highlight these experiences to both the Muslim community and the wider community at hand.
Over the last couple of months, we have been putting together an online seminar to provide a platform for Muslims who have experience of the Criminal Justice System to talk about their experiences. In order to ensure that first-hand experiences are being heard about the CJS, we put a callout to the Muslim community to send in proposals about what they would like to discuss for 9 minutes.
During the callout process, we received a great response and were able to speak to a number of individuals and organisations to gain a better understanding of this topic and the nuances at play.  We plan to ensure that we continue to amplify these stories during our upcoming webinar and beyond. If you think that you have something to contribute to help us to continue our journey, be sure to get in touch so we can platform the differing voices that make up the Muslim community.
The full speaker list is available here and the event itself will be webcast live on Facebook this coming Saturday (15.08.20). Be sure to tune in here.