MEND at the Islamic Cultural Fayre, Bristol August 18, 2019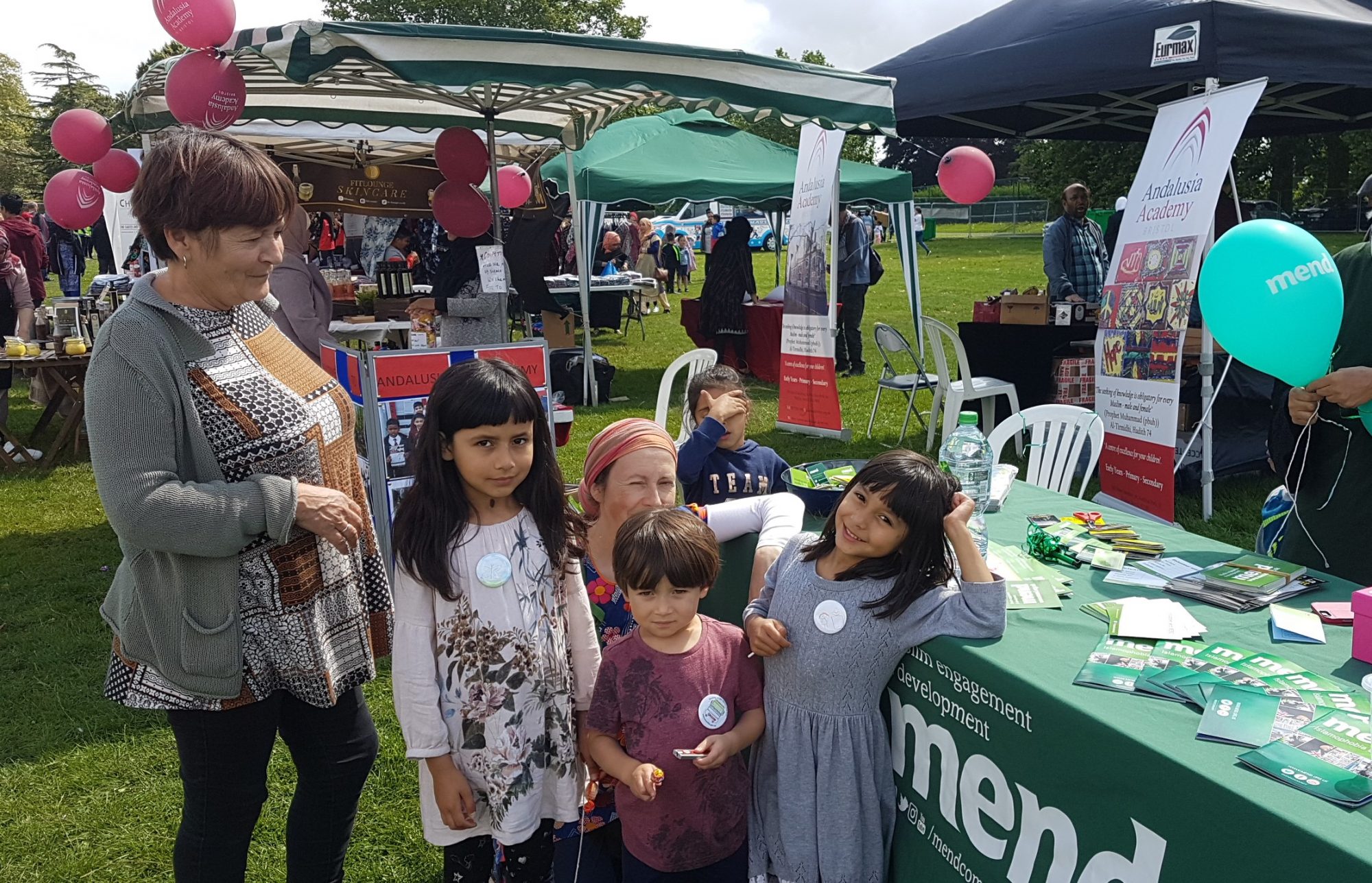 Categories: Past Event Articles
Wednesday September 18 2019
Our MEND Bristol team had a fantastic time at the annual Islamic Cultural Fair (ICF) in Bristol which was held this year on Sunday 18th August in Eastville Park.
MEND decided to participate and collaborate in a number of ways:
MEND logo was added to the leaflets promoting the event. Approximately 10,000 leaflets were printed and distributed across Bristol and the South West.
MEND booked a stall at the fayre, which attracts approximately 10,000 visitors throughout the day. This event was the 20th year of the fayre.
MEND were given the opportunity to speak on the main stage to promote the work of MEND. I delivered a short 5 minute speech to at least 400-500 people.
The MEND stall was creative by having an Islamophobia Quiz with prizes. Both non-Muslims and Muslims participated and learnt about the work of MEND and the seriousness of Islamophobia in Britain. Alhamdo-lillah, we spoke to many people and had 6 people who filled in the volunteer cards. These were qualified people who were serious to get involved. In sha Allah, they will join the Bristol Working Group and add great value in the future!