MEND Birmingham & Birmingam Central Masjid – My story behind the Path to Success Series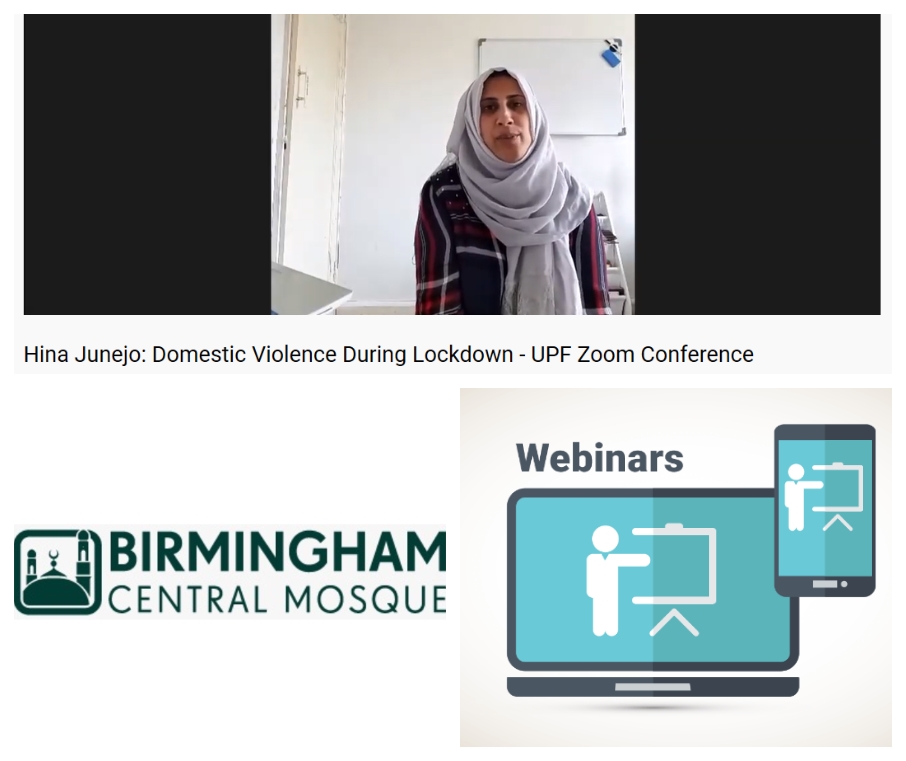 Categories: Past Event Articles
Thursday May 07 2020
My name is Hina Junejo, I am a Relationship & an Empowerment Coach. I didn't consciously choose this career for myself but the career chose me by preparing me through the university of hard knocks that we know as 'Life'. At the time when I was a victim of domestic violence for 12 long years, I could only think of 'probabilities' of surviving through this pandemic based on my critical circumstances.
However, based on my desire to change my status quo I made some critical decisions to relocate from Pakistan to UK just to pursue education. Today, I can say that I'm a proud survivor and can only think of possibilities & opportunities to support and empower all those in the same band wagon.
I have set up my own business aka Hina's Holistic Healing through which I support victims of DV through 'Relationship Coaching' and that is my chosen route to 'Empowerment' 'Self-love' & 'Freedom'.
I also run a Women's Empowerment Program by the name of Saheli on Sky749 & the focus of this program is to not only create awareness around DV and share strategies for self help but also encourage women to break through the shackles, self limiting beliefs and pursue entrepreneurship in order to live their lives with passion just like Hazrat Bibi Khadija (R.A) did.
Now, witnessing the rise of domestic violence in this lockdown period, I took the initiative to participated in the Universal Peace Federation Conference along with many industry experts to share strategies, practical tools & immediate action.
Being the Women's Engagement Lead with MEND (Birmingham), I wanted to ensure that I did my role justice and took the opportunity to work in collaboration with MEND & Birmingham Central Mosque to conduct weekly webinar series by the name of 'Path to Success' to support sisters in turbulent times where the need for self-development and empowerment tools was needed to make sure their voices are heard.
I am also aware that MEND London are also actively promoting Muslim Women's Voices through podcasts just so sisters like myself can share their very powerful & life changing experiences & key messages with others to take the learnings onboard as a form of peace & consolation.
If it wasn't for MEND, I would never have been able to reach out to such a wide audience and create an impact on so many lives at so many levels.
Please feel free to reach out to me if you have this compelling desire to influence, change & impact other sister's lives. I will be more than happy to support.
Hina Junejo – Women's Engagement Lead, MEND BIRMINGHAM