#IAM2020 Workplace Discrimination at ACCA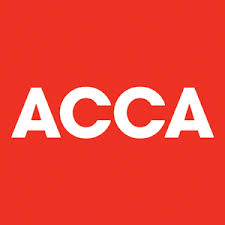 Categories: Past Event Articles
Monday November 30 2020
The Association of Chartered Certified Accountants pride themselves on being the world's most forward thinking professional accountancy body. They are a global corporation which means they represent a diverse range of ethnicities and faiths. The ACCA BAME network based in the UK took initiative to reach out to MEND in order to educate their members about workplace discrimination, in particular Islamophobia.
The London Regional Manager joined the meeting and was introduced by the host before taking the virtual stage. The presentation started by briefly explaining what Islam is, how it compares to the other two Abrahamic faith traditions and how Muslims practice this religion.
The presentation then moved onto explaining some of the contributions Muslims have made historically and contemporarily. Highlighting facts such as the invention of the first University by Fatima and Fihri and discoveries of Algebra by Al Khwarizmi. The audience shared the types of items they use on a daily basis that were made possible by the discoveries and inventions of Muslims. The MEND speaker then mentioned some more recent contributions such as the 400,000 Muslims who fought alongside Britain in WW1 and the fact that Muslims today contribute over £31bn to the UK economy.
Despite these amazing contributions the speaker pointed out that Islamophobia still unfortunately exists and took the audience through what Islamophobia means after first hearing what they interpreted the word as. He then showed them examples of how this hatred manifests itself in society and how far it can go if we as a society do not play our part in stopping it. In particular the presentation touched upon 10 facts of how Muslims are discriminated in the workplace. From them we find that Muslims are paid 13-21% less than their white Christian counterparts and ethnic minority job seekers are expected to submit 74% more applications than their white counterparts in order to secure a job interview.
Finally the presentation ended on letting the audience know what can be done to tackle this hate. Starting with advice the senior managers at ACCA can take on in terms of recruitment and retention of Muslim employees and then pointing out 3 simple ways all staff can help. 1) educate yourself about Islamophobia by visiting www.mend.org.uk and reading the articles and resouces available. 2) Raising awareness by sharing the link to the virtual Islamophobia awareness exhibition on www.islamophobia-awareness.org. 3) Be active in your professional networks like the ACCA BAME network to continue this conversation.
All 45 participants left positive feedback before the chair ended with her concluding remarks. We look forward to working with more global corporate organisations to raise awareness of the global issue of Islamophobia.