IAM2020: Causes and Cures of Islamophobia Presentation at Aston University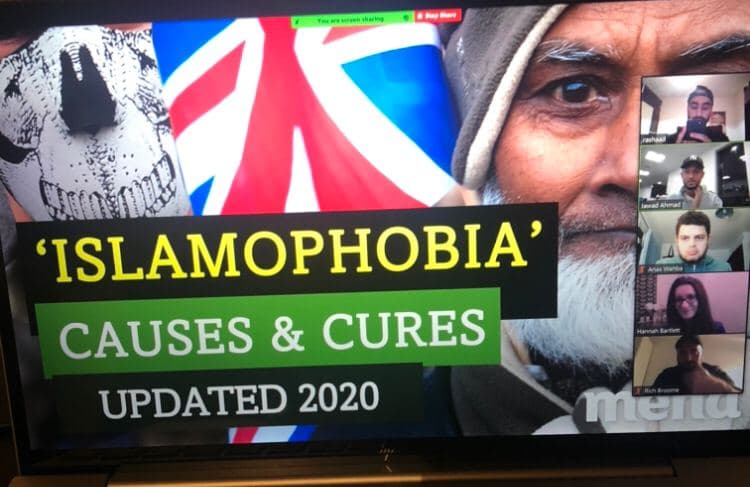 Categories: Past Event Articles
Tuesday December 01 2020
This November Aston University has been actively taking part in Islamophobia Awareness Month, which saw them host various online presentations and panels on Islam and Muslims.
MEND was invited to speak on the topic of Islamophobia, which was delivered via Zoom, set up by Aston Students Union. The session was attended by students and staff.
During the presentation staff and students raised very important questions, for example,
"If I experience discrimination by a member of staff within the university how do I go about dealing with it?"
"If I'm attacked on the streets or experienced verbal abuse, what should I do?"
With the help of the senior staff of the university, these questions were answered with the support of our MEND volunteer. The attendees were made aware of the importance of reporting these incidents and the different places they could find help, including the IRU.
Attendees were engaged throughout the presentation and were happy to interact at points in the presentation when asked about their perspectives. In terms of assessing the success of the event, there was no physical interactions and leaflets that viewers could take home, as COVID restrictions made this an online-only event. This will be an improvement on the experience, the next time MEND holds an event at Aston University.
Overall, the event was a success in educating Aston students and staff on how Islamophobia can be tackled, and how MEND is at the forefront of this battle.
If you wish to book our Causes ad Cures of Islamophobia presentation for your organization or institution please email robina.begum@mend.org.uk