Cadbury College: Islamophobia Causes and Cures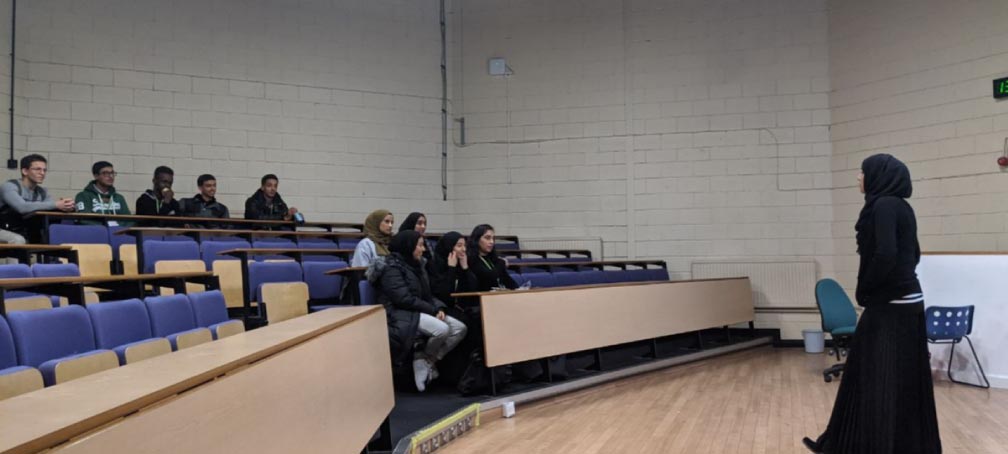 Categories: Past Event Articles
Monday November 25 2019
Cadbury College: Islamophobia Causes and Cures
On the 11th November, as part of IAM, MEND delivered its 'Causes and Cures of Islamophobia' to an audience at Cadbury College Birmingham.
The presentation was delivered to Islamic Society students and the Deputy Safeguarding Lead. Here is the feedback they provided for MEND's Causes and Cures;
"The presentation you delivered was very beneficial. Your presentation was really eye-opening
I hope we have the opportunity to do something similar in the future, Insha'Allah"
ISoc Lead, Abeer Saeed
"Lovely to meet you today. The session was really interesting and the students were really engaged in what you were talking about." Deputy Safeguarding Lead, Amie Banford
We look forward to future collaborations with Cadbury College to tackle all forms of hate crime, promote tolerance and respect for all.