Visit My Mosque Day – Acton Mosque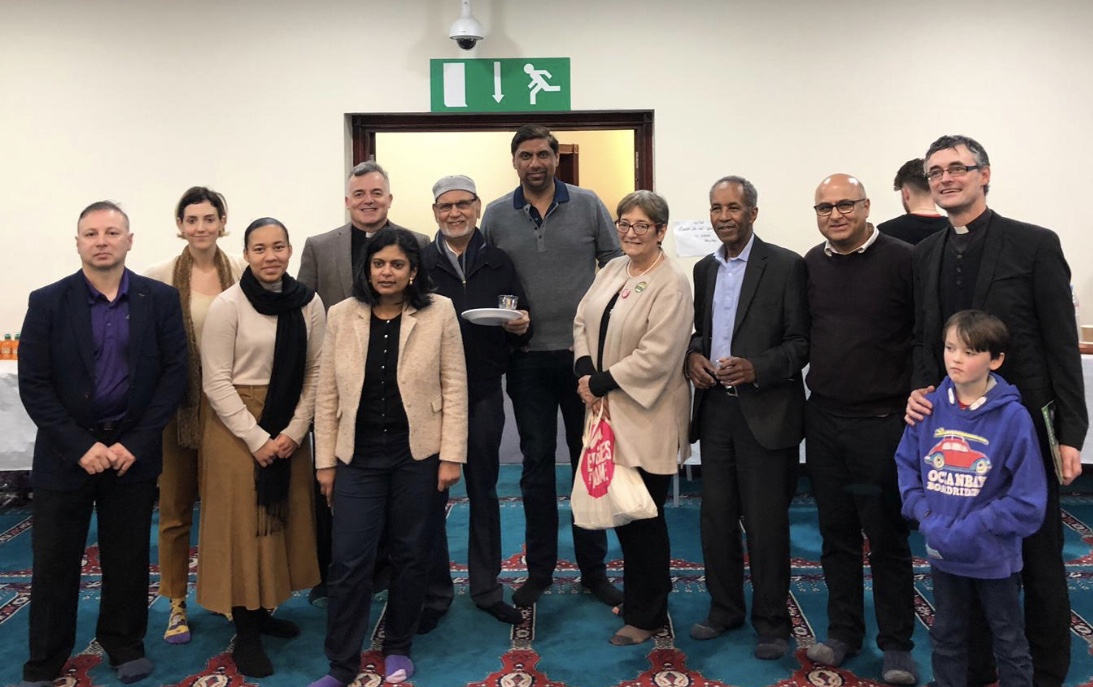 Categories: Past Event Articles
Thursday April 25 2019
For the fifth successive year, mosques from all corners of the UK welcomed members of their local community to food, stalls, tours and candid dialogue on 'Visit My Mosque' day. Acton Mosque was one of over 250 mosques participating in this national campaign that took place this year on Sunday March 3rd 2019.
Over a hundred people of various faiths and no faiths were greeted warmly by their Muslim neighbours at Acton mosque. The assembly also included local Ealing Central & Acton MP – Rupa Huq, Ealing's Deputy Mayor – Abdullah Gulaid, Councillor Tariq Mahmood and Councillor Hitesh Tailor. Traditional Asian food such as biryani and samosas were served alongside the customary sandwiches, cakes and pastries, while guests perused the stalls and posters on Islamic awareness and children happily played in the vast open prayer hall.
Mend's stall on Islamophobia, managed by volunteers from Mend's local 'Outreach Ealing' working group, proved particularly popular and was visited by almost all the guests at the event. Many were shocked by stories of personal experiences of Islamophobia that were shared and by the rising rates of Islamophobic hate crimes in the country. This event was also a great opportunity to dispel some of the negative misconceptions about Islam. There was genuine surprise at learning that most Muslim women choose to wear the hijab or niqab  of their own volition as an act of worship and are not compelled to do so by the male members in their family. There was also a lot of interest in the considerable work that Mend are doing to tackle Islamophobia at both National and Local levels.
Overall the day was a great success in raising awareness of Islam, Muslims and Mend in the local Ealing community and events like these will no doubt form a vital cornerstone in the long, hard struggle against Islamophobia.