University of Manchester- Passivity, the Bystander and Religious Hate Roundtable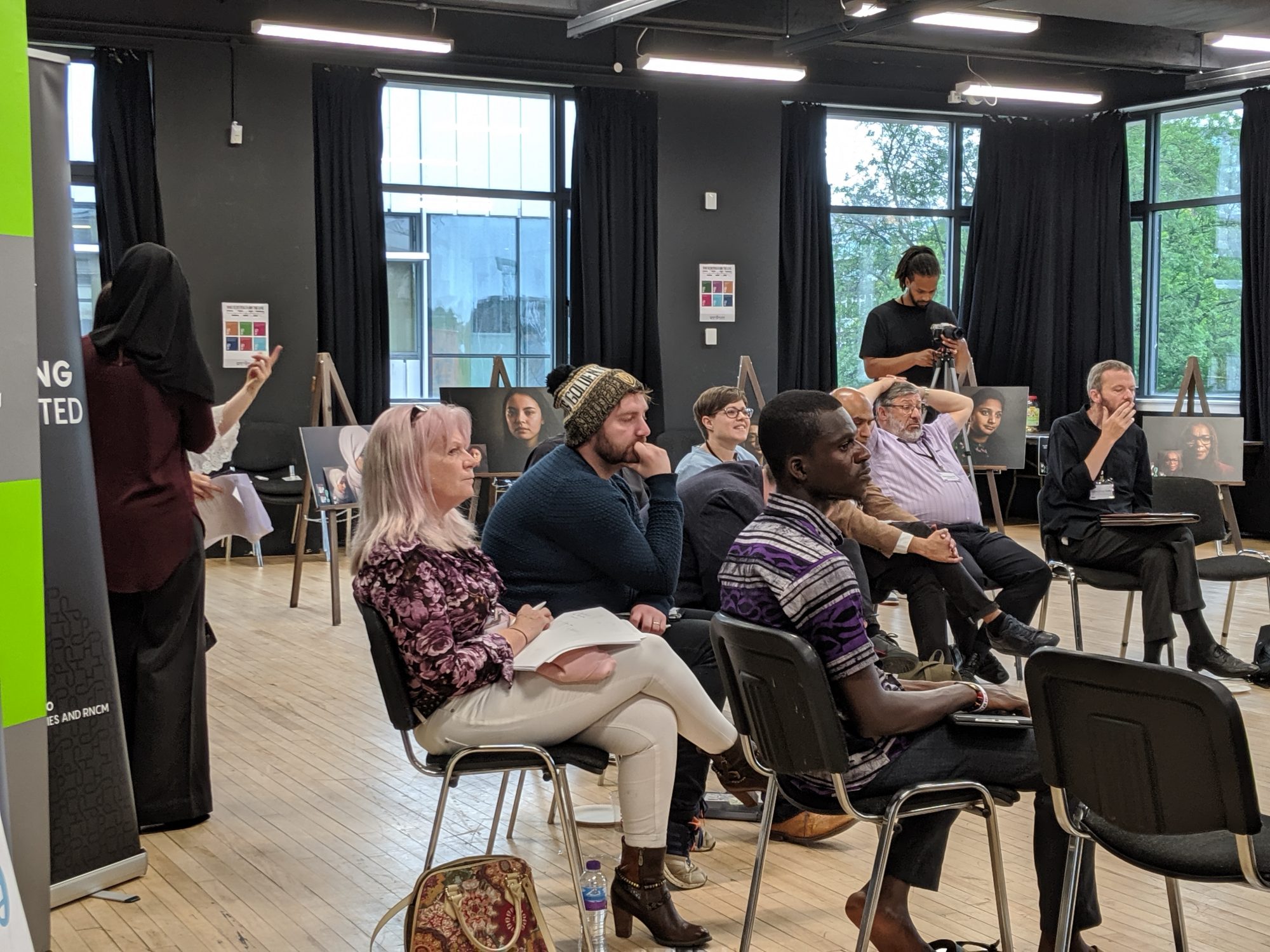 Categories: Past Event Articles
Wednesday September 18 2019
MEND was part of the co-production team that brought together community and faith leaders to discuss the important role bystanders play in overcoming religious hate.
The session started with Hauwa Shehu, the co-chair of the CPS Muslim Network, discussing the 'See it' portion of the event. She allowed attendees to get to know the facts on harassment and hate crime and notice potentially problematic situations.
Both Muslim and Jewish leaders then discussed the the impact of negative attitudes, beliefs and stereotypes and how they can lead to more serious acts of hate and violence in their relative communities. Our high school Diversity Champions then related these talks back to the Pyramid of Hate to illustrate how Religious Hate starts subtly with microaggressions and can quickly escalate.
Jude Limb from Mother Mountain spoke on how to 'Take Responsibility' as a bystander. She showed how her company uses VR to showcase Islamophobic incidents. She discussed how she was in a privileged position in society and it's everyone's responsibility to challenge problematic behaviour.
Student Ambassadors then led the 'Take Action' section of the roundtable event discussing unsung heroes in the battle against religious hate. They explored ways that bystanders can act if they see something that doesn't feel right.
This was a great way of bringing communities together and showcasing the work that the Student Ambassadors and Diversity Champions have been doing, in collaboration with MEND as part of the Students' Union's Speak Up! Stand Up! campaign.