South Manchester Muslim Community Association- Causes and Cures of Islamophobia Presentation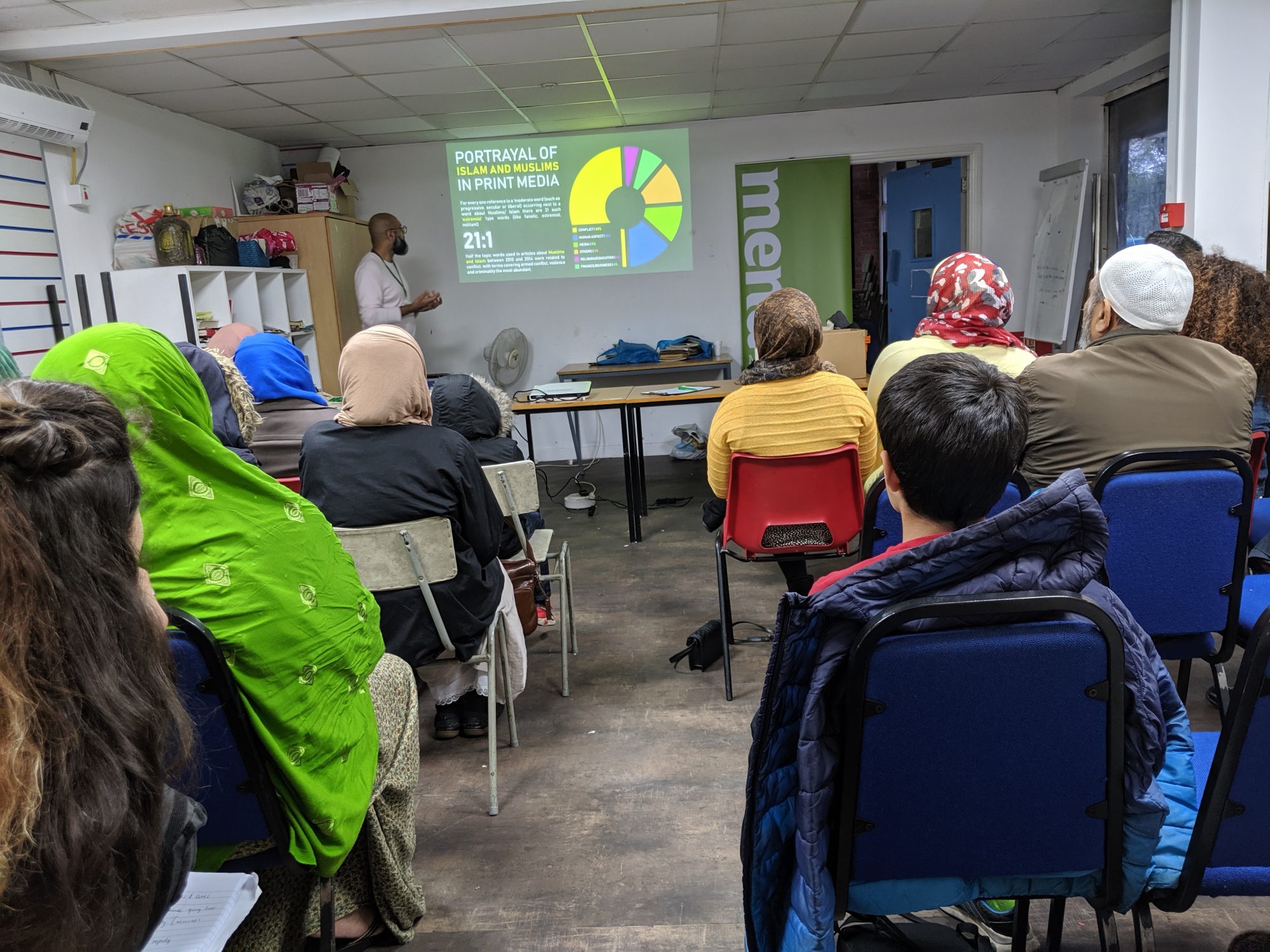 Categories: Past Event Articles
Wednesday September 18 2019
On Thursday 22nd August, MEND Manchester volunteers presented the Causes and Cures of Islamophobia to a large group at SMMCA.
We defined what Islamophobia is, and the importance behind defining it, before highlighting the three key causes of Islamophobia in the UK. This stimulated discussion around personal experiences that stemmed from the identified issues. By being educated around these causes, it became clear to the audience what needs to be address in order to tackle Islamophobia.
Our host then went through the cures of Islamophobia- what can we, as a community, do at a grassroots level to hold the media and politicians to account. MEND provided the tools required to address the causes of Islamophobia and we hope that those in attendance are able to put them to good use.
Jazakallah to SMMCA for hosting us and jazakallah to all those who attended- the discussions had during and after the presentation remain essential to the development of our community.