Skills Club: Writers' Workshop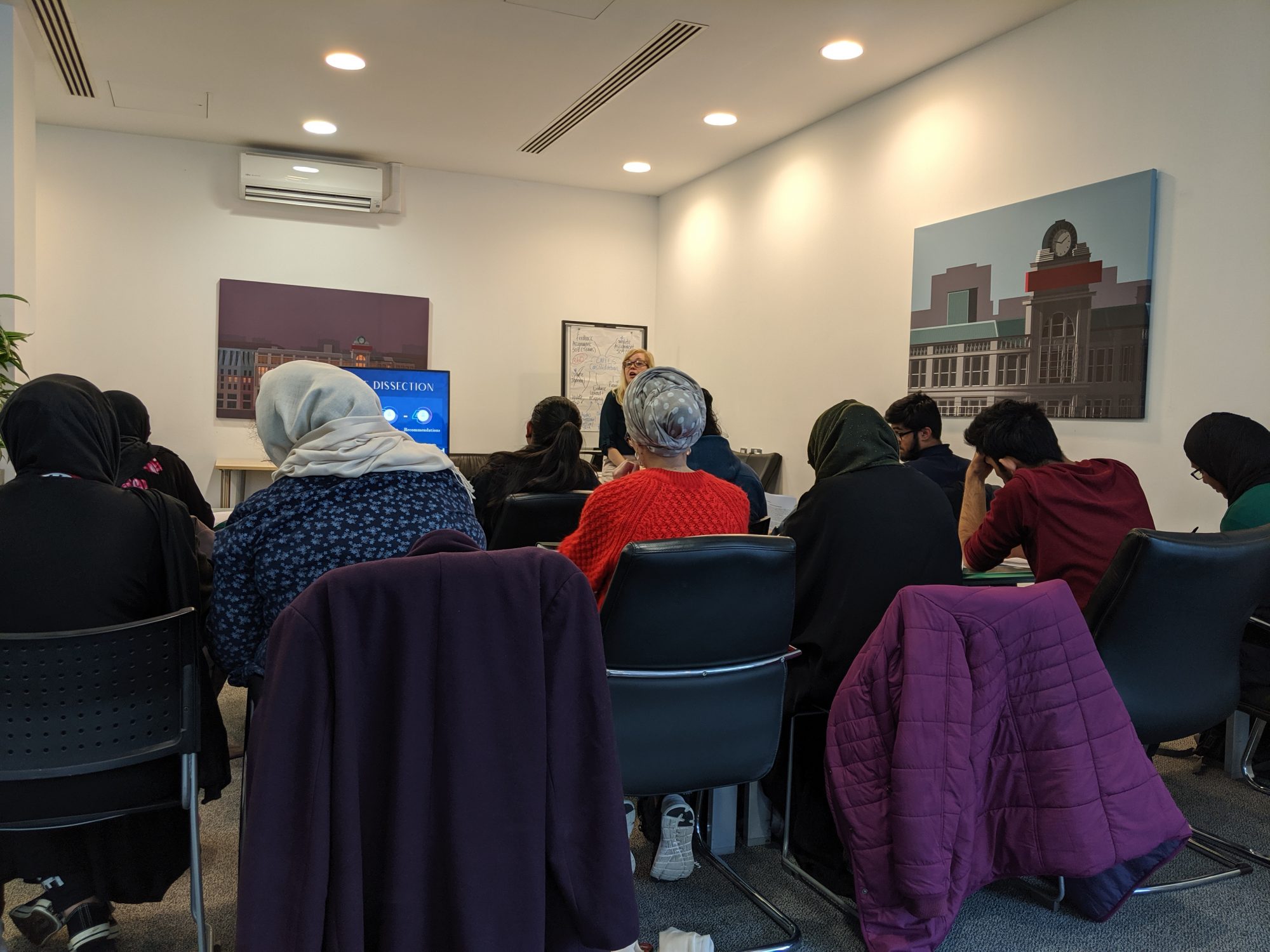 Categories: Past Event Articles
Monday September 30 2019
On Saturday 28th September, MEND's National Policy Team travelled up to Manchester to host the first of a series of Writers' Workshops across the country. The objective of the workshop was to empower and educate aspiring writers and activists to write evidence-based analytical articles.
The Policy Team ran through the theory of writing analysis articles and provided a hands on approach to learning to differentiate between good and poor writing practices. The attendees then learnt how to structure proposals and articles.
Our fantastic team then gave those in attendance an opportunity to put the theory of what they had learnt into practice. The group were able to write their own articles, with support from the policy team. Peer feedback was then used provide constructive feedback to allow the individuals to make improvements.
We hope this skills development session allowed our attendees to improve their confidence in their own writing abilities and we hope to see many of their articles being published on the MEND website.
Many thanks to the Policy Team for hosting the session, and keep an eye out for the Writers' Workshop being repeated in different part of the country over the coming months.