Phone a Friend Listening Service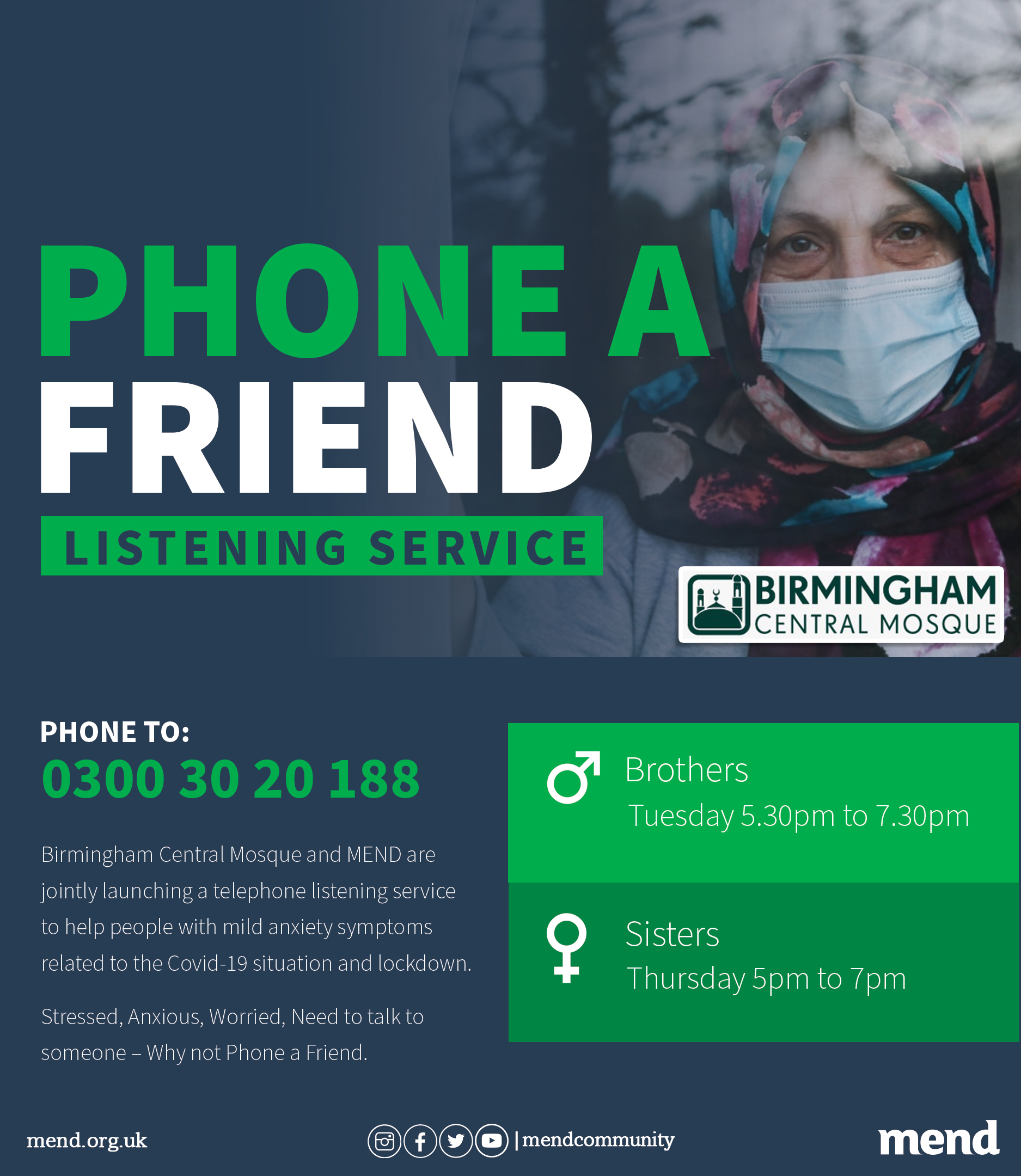 Categories: Past Event Articles
Thursday July 23 2020
Birmingham Central Masjid and MEND volunteers have launched the Phone A friend Listening Service to help people with mild anxiety symptoms related to the Covid-19 situation and lockdown.
There will be a separate phone line for brothers and sisters.
Please do share the below details to anyone you may think will benefit.
Service Opening times:
Brothers Tuesday 5.30pm to 7.30pm
Sisters Thursdays 5pm to 7pm
Phone Number: 0300 30 20 188