Challenging islamophobia – Burton Upon Trent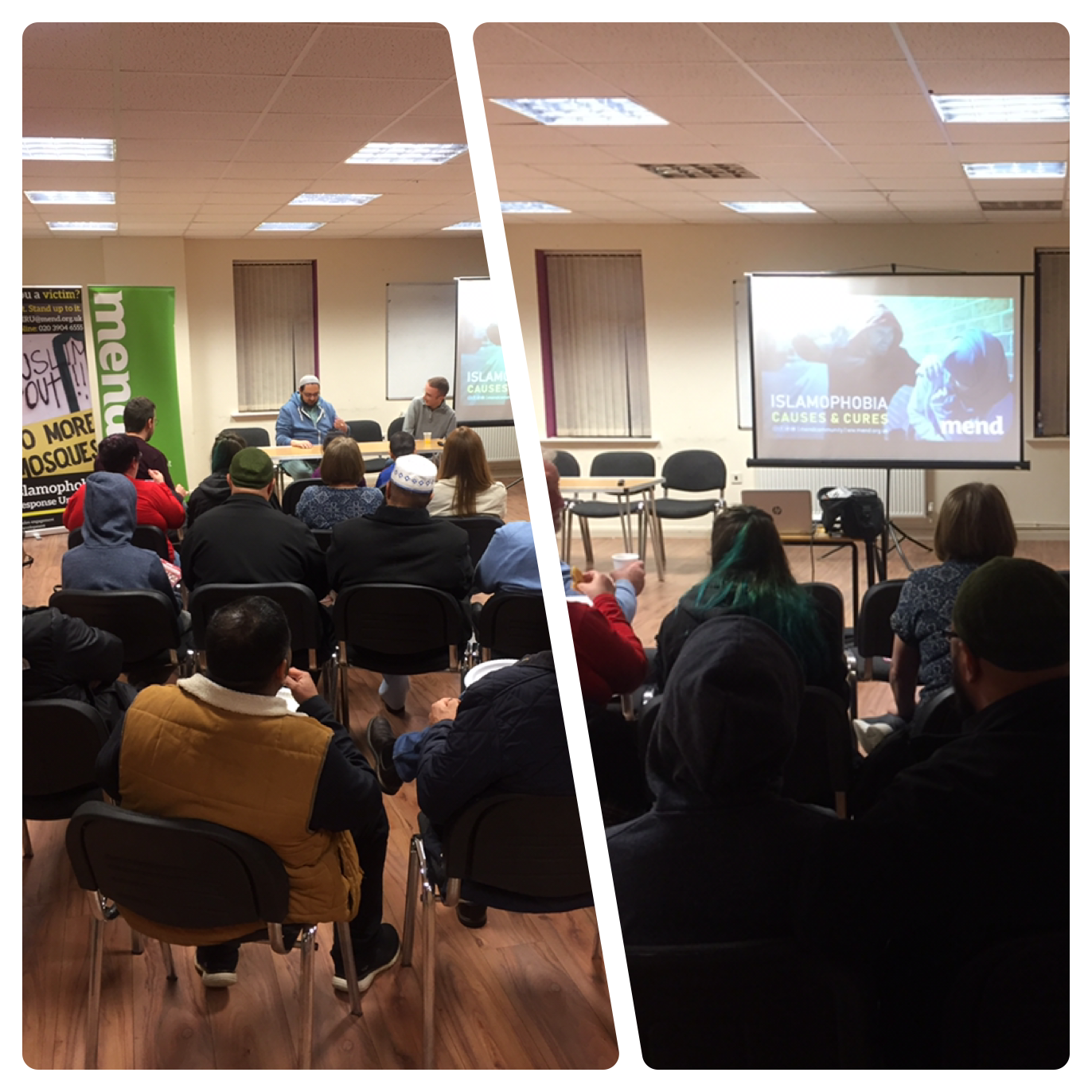 Categories: Past Event Articles
Tuesday May 07 2019
MEND had a large open programme, jointly with the trade union council in Burton Upon Trent. There was a large attendance both Muslims and non-Muslims alike.
On the day there were 3 speakers, Paul Walker (TUC), Azhar Qayum (MEND) & William Walker (TUC).
William Walker started the programme by talking about how it was unacceptable that local counsellors should be sharing Islamophobic materials on social media. He gave examples and spoke about the need for political parties locally and nationally to stamp out islamophobia within their ranks.
Azhar Qayum, from MEND, gave a presentation on defining islamophobia, looking at the causes of islamophobia in the UK and working towards solutions for this problem in society.
Paul Walker finished off the meeting with a passionate call for unity amongst the general population to fight all forms of racism and hate.