MEND Yorkshire Volunteer Induction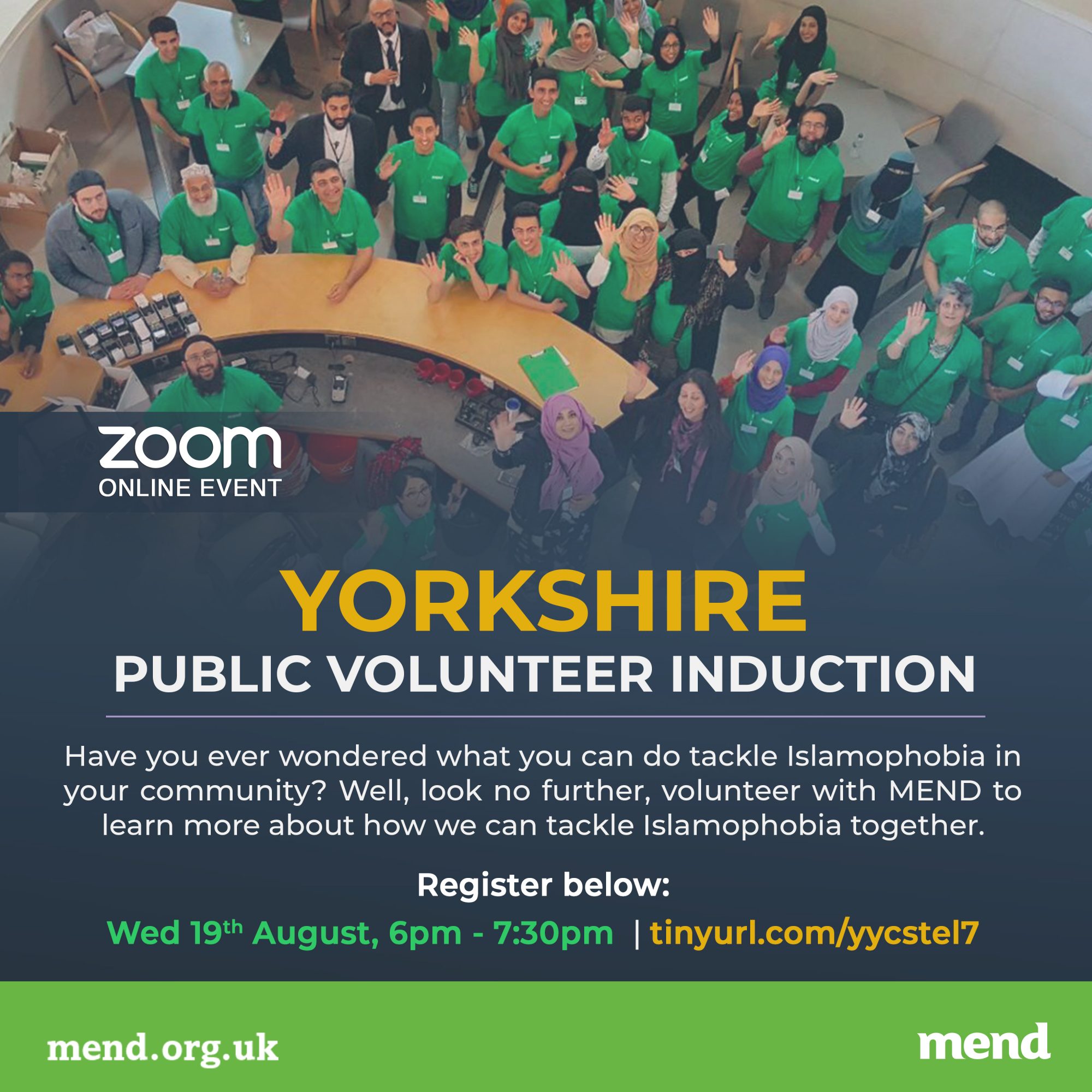 Categories: Past Event Articles
Friday August 21 2020
On Wednesday 19th August our Yorkshire team held an online Induction for prospective volunteers to attend in order to get them on board with our local initiatives in the Yorkshire and Humberside region. In Yorkshire we currently have Working Groups in…
Leeds
Bradford
Sheffield
Kirklees
Wakefield
Hull
…. and we're looking to establish more in the region!
This induction session aimed to provide information on what MEND is and how volunteers are integral to our work. Our Yorkshire Regional Managers explained what volunteering with MEND entails and the various opportunities and support we are able to provide volunteers.
From this first step volunteers can progress onto taking part in MEND's educational initiatives for volunteers, and local as well as national campaigns, such as Islamophobia Awareness Month. Volunteers are also able to progress in a specialist role within their local Working Group, for example those with a keen interest in working with the local mosques can adopt the local 'Mosque Lead' role.
The Yorkshire team thanks everyone who attended and looks forward to welcoming them to the regional family!
If you're interested in volunteering with MEND please click here.