MEND Sheffield Collaborates with Stand Up to Racism Sheffield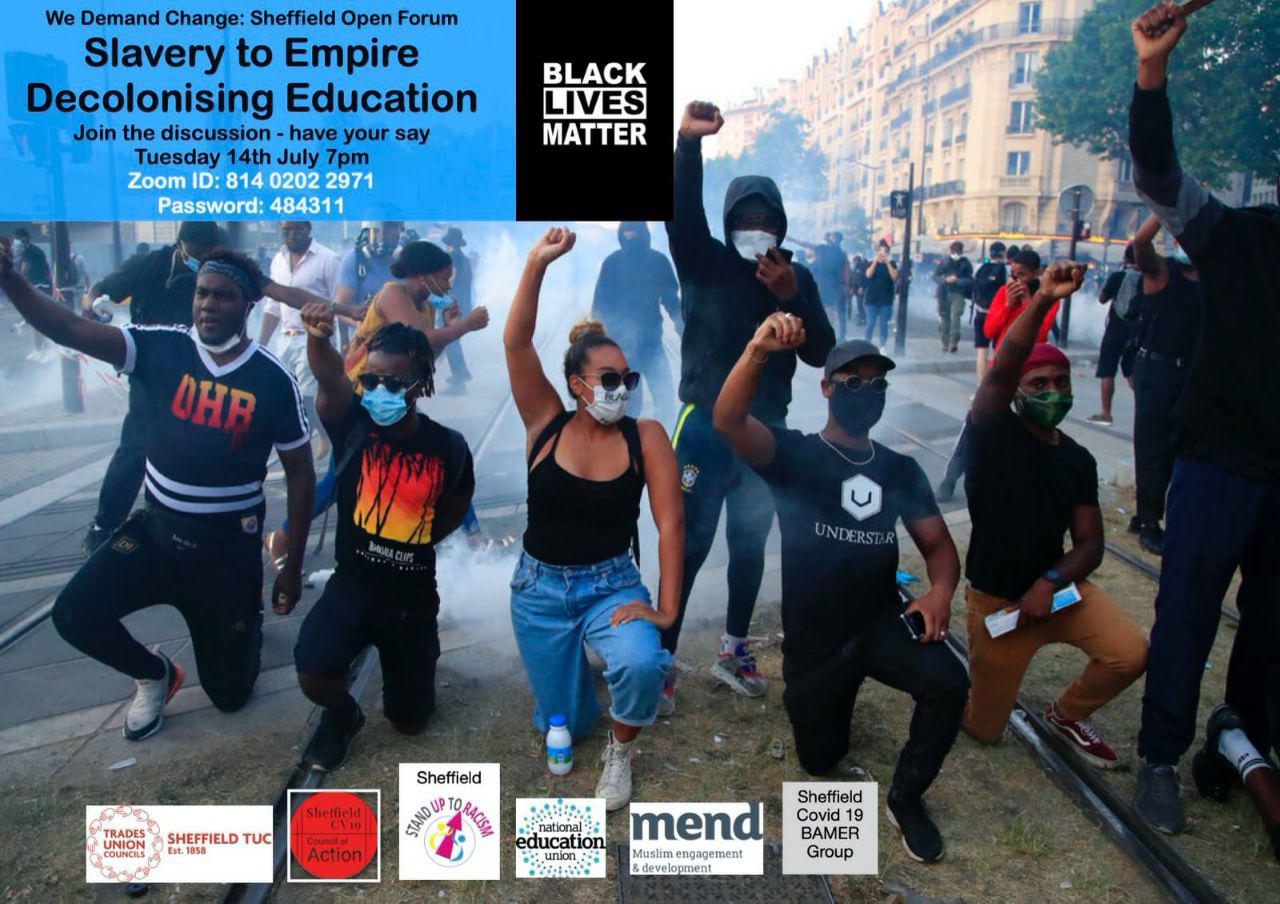 Categories: Past Event Articles
Monday July 20 2020
Last week our Sheffield Working Group co-organised with Stand Up to Racism Sheffield and a number of other organisations to hold an open meeting with the topic of Decolonising Education.
A number of speakers participated in the event, including: Saleem Rashid of the National Education Union; Stephanie Ornamade of Stand Up to Racism; Sahira Irshad of the BAMER Covid Action Group and student Hayden Barrows-Gayle.
The open meeting allowed for an important discussion on decolonising education to take place while showing solidarity to the Black Lives Matter Movement.