MEND Scotland: Edinburgh Induction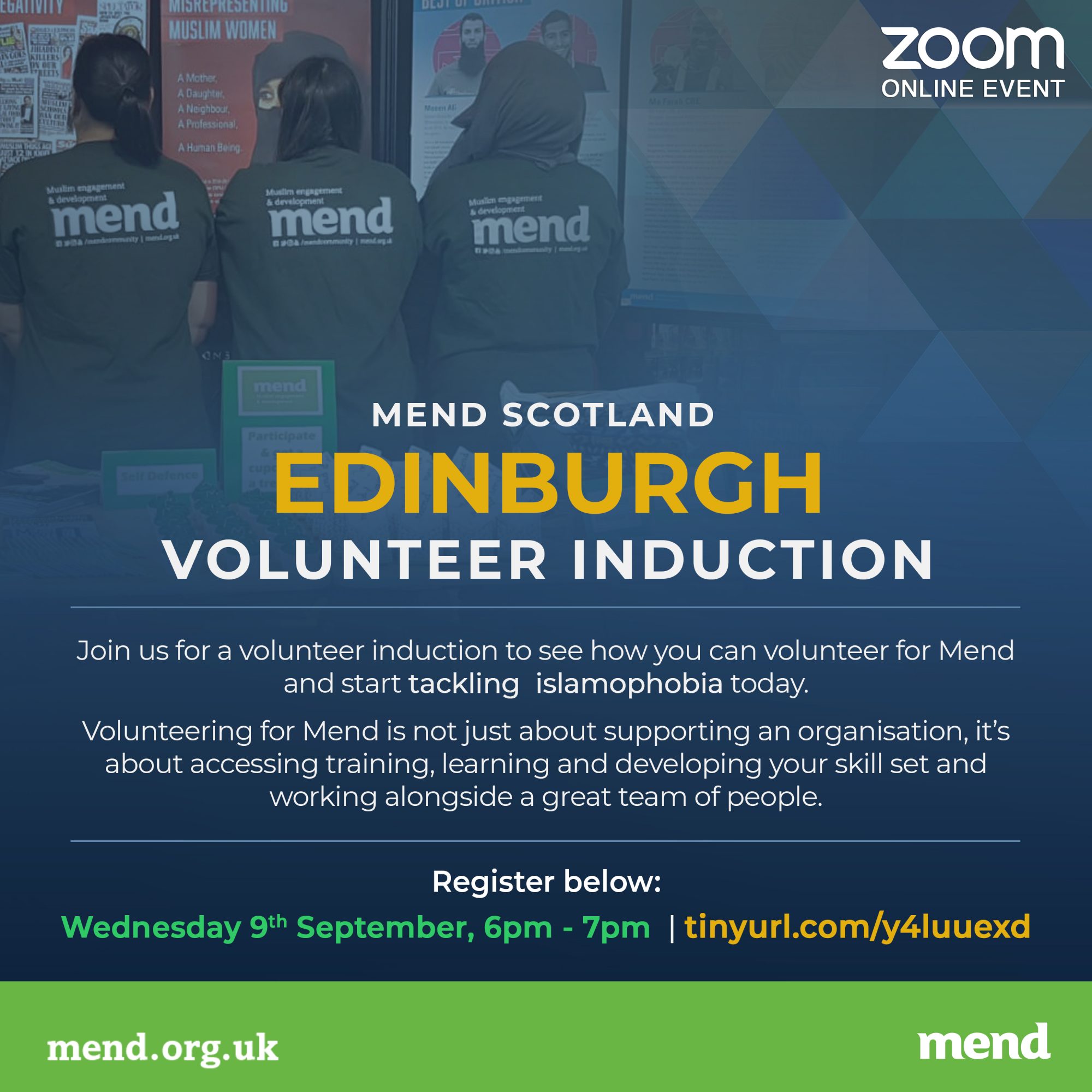 Categories: Past Event Articles
Thursday September 17 2020
We are expanding in Scotland. It has been a busy week for the working groups in Scotland with webinars, working group meetings, Islamophobia Awareness Month planning and new volunteer inductions.
We held our first Edinburgh only volunteer induction on Wednesday 9th September. We had five new volunteers signed up and though not all could attend on the night we have already arranged one to one session's where needed.
On the night we ran through the usual induction session, speaking about why each volunteer was keen to join MEND, with some of our chairs and vice chairs sharing stories off why they got involved in MEND and what they have got out of being a part of the organisation since it came to Scotland. The resounding reason for all to join MEND was the need to tackle Islamophobia in all its forms in Scotland and the UK as a whole.
We are all looking forward to the new members getting involved in the work we are doing here on the ground, especially with Islamophobia Awareness Month in November.