MEND Partners with Huddersfield Community First to Support Locals During COVID Crisis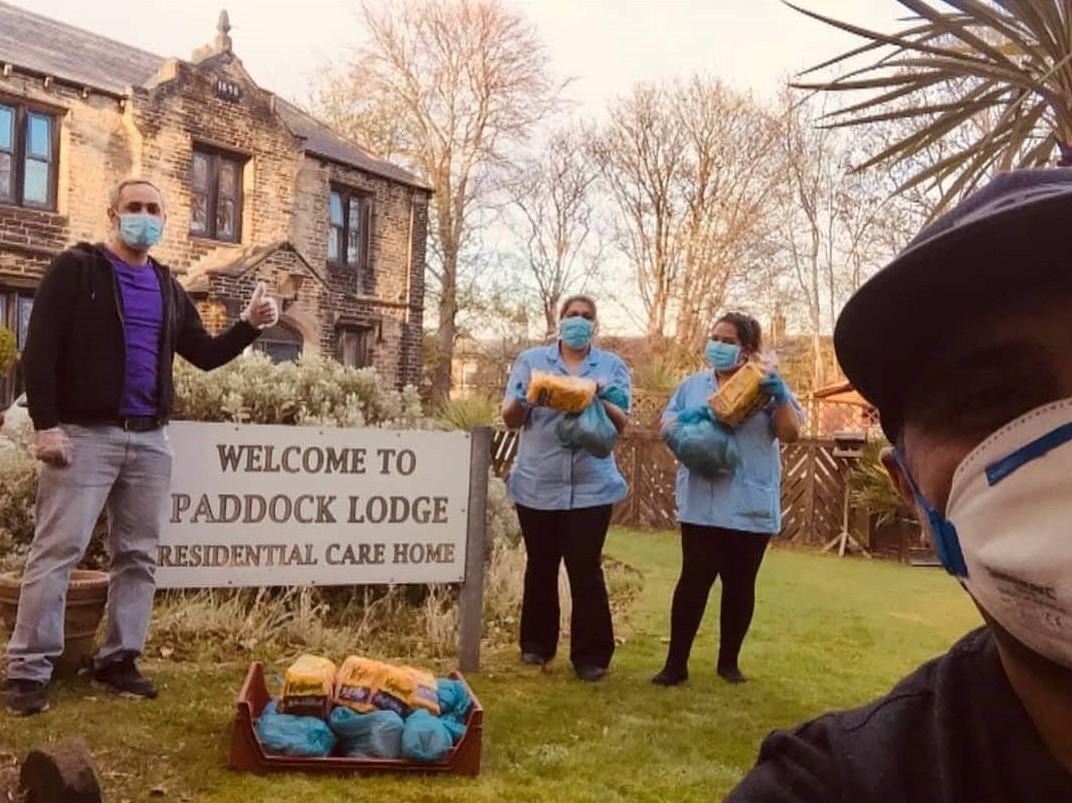 Categories: Past Event Articles
Thursday May 07 2020
MEND has recently partnered with community organisation, Huddersfield Community First, to support their work in the Huddersfield area.
HDC First has worked to support their community in a number of ways: including deliveries of food shopping, medicine and other supplies to members of their community.
As part of this, Huddersfield Community First has also delivered free food packages across Huddersfield, pictured is a delivery to Paddock Lodge Residential Care Home. These simple but caring tasks have greatly alleviated the struggles of many in Huddersfield during these challenging times.
If you know of anyone in need of support in Huddersfield you can contact HDC First on 07419053981. If you would like to volunteer with Huddersfield Community First please contact the same number.