MEND North West Inductions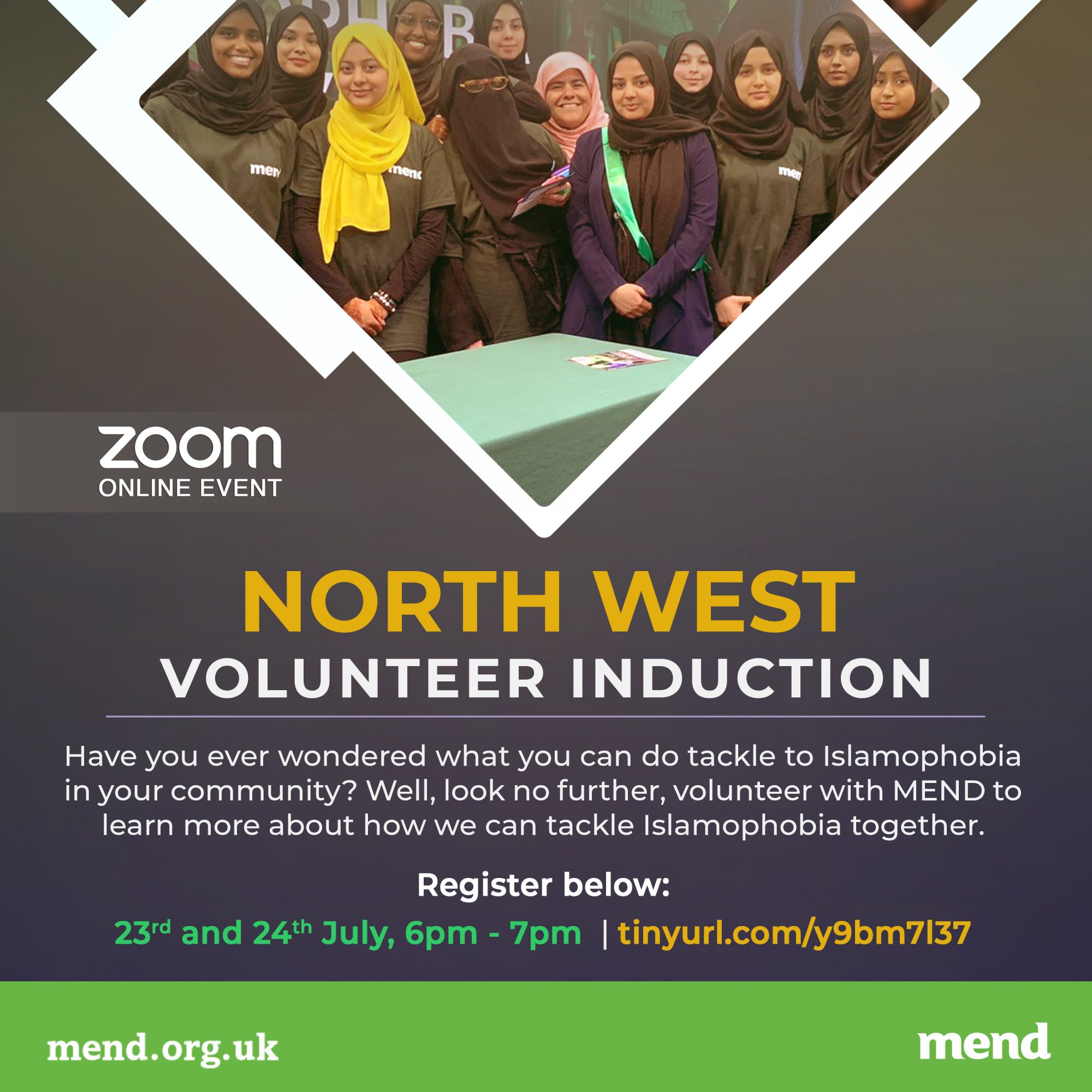 Categories: Past Event Articles
Wednesday August 12 2020
On Thursday 23rd and Friday 24th July 2020, MEND North West held an induction for potential volunteers across the region who were looking to join MEND and support the work we're doing at a local level to tackle Islamophobia.
The induction covered how local MEND working groups work with organisations and stakeholders on the issues relating to Islamophobia within their communities. Volunteers engage with a number of delivery partners to collaborate on events and activity.
Attendees at our inductions were able to see how this looks in practice and were also shown the emphasis that MEND puts on volunteer development. By educating and empowering the Muslim community, they can increase their political and media literacy and engage positively in these spheres to tackle Islamophobia. Following the induction, the next step for those who attended will be to be introduced to the working group local to them.
Our volunteer journey begins at induction and allows individuals to join their local working group. Alongside ongoing education and training, volunteers can take a specialist role in their team based on their interests and skills. Our volunteers can then organise local campaigns and engage with MEND's national campaigns as well. Through this work, volunteers can make a change and tackle Islamophobia in their locality.
Interested in volunteering in your local area? Click here to find out more.