MEND New Volunteer Induction, Falkirk Scotland.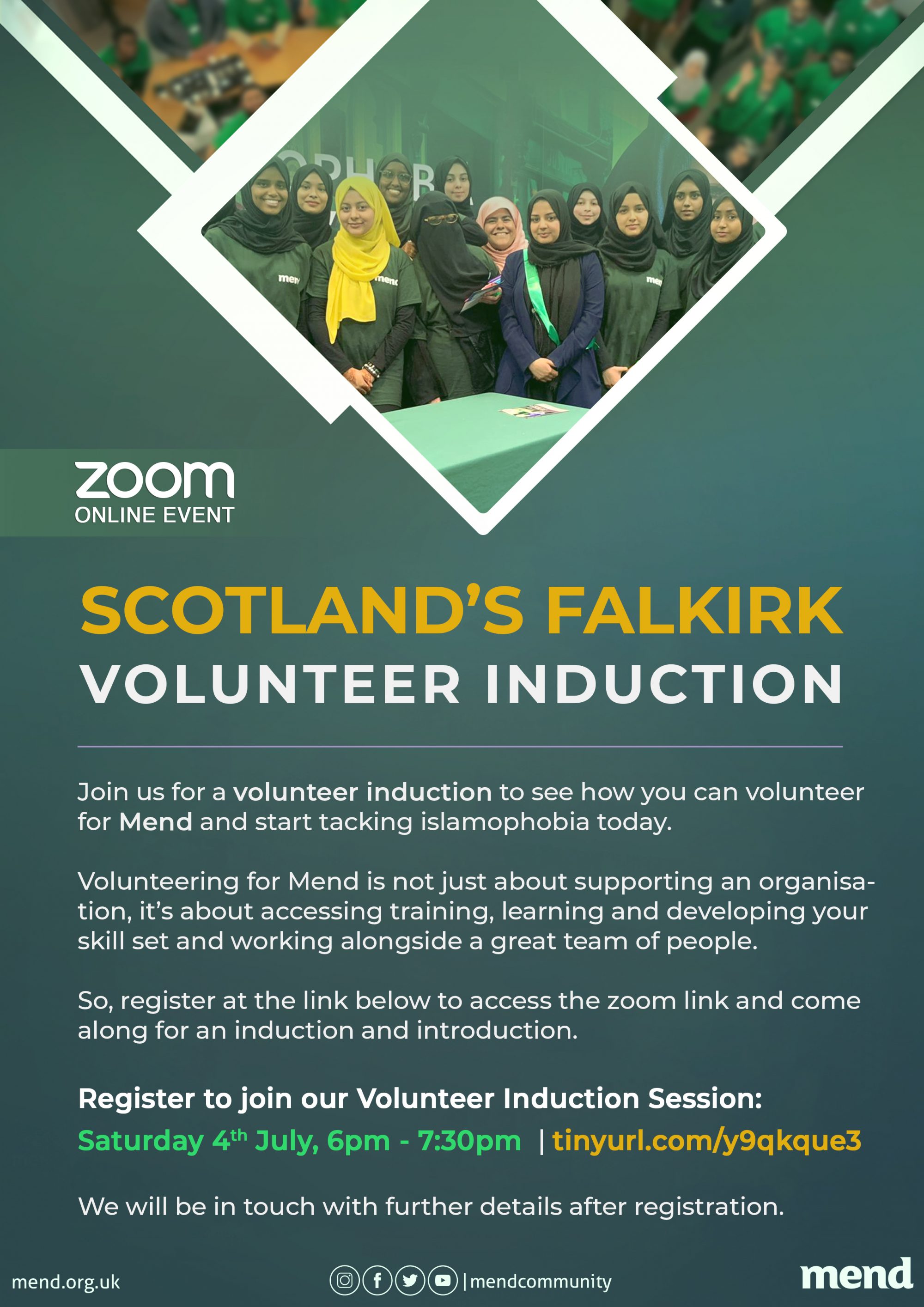 Categories: Past Event Articles
Monday July 20 2020
MEND Scotland held its first new volunteer induction session in Falkirk this week.
We had five new volunteers in attendance who are all ready to get MEND established in Scotland's central belt.
It all started just before we went in to lockdown, when a young woman from Falkirk contacted our team asking about MEND. She had carried out a lot of research and thought an organisation like MEND was really needed in the area.
Unfortunately lockdown hit and plans were put on hold to establish the group, as everyone dealt with what we thought would be short-term restrictions. But as lockdown has carried on so has one young lady's vision to establish MEND in Falkirk.
So, the call went out and we had a good and swift response of individuals wanting to attend our induction. On the night almost all showed up, with a few technical issues preventing all from joining. The induction was a success with all excited about volunteering with MEND.
We now have our team set up, all are tasked with reaching out to others to build the group and the first working group meeting is in the planning.
We are so excited to be expanding in Scotland