MEND Birmingham: Celebrated International Women's Day with Power!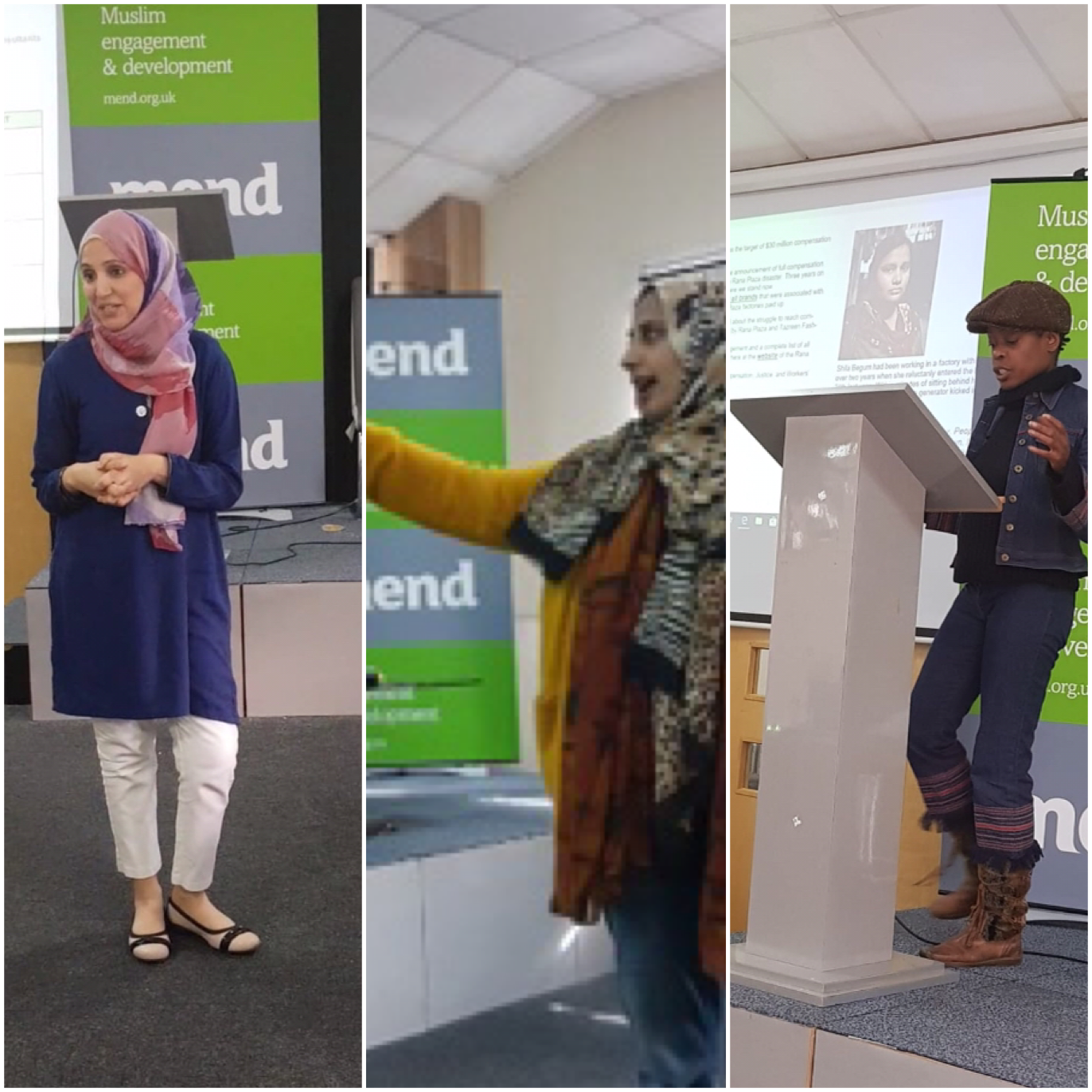 Categories: Past Event Articles
Tuesday May 07 2019
This year Mend Birmingham celebrated International Women's Day with power!
MEND hosted an intimate, warm, inspirational day with Salma Yaqoob kindly sharing her inspiring journey through childhood, University, relationships, career and political activism. She had the audience gripped as she spoke about overcoming career challenges and stereotypes, her spiritual motivation and love for her family.
Rose Brown from Stand up to Racism delivered an eye-opening presentation on the injustices of women and children in clothing label industries in Bangladesh. The presentation raised stark awareness in mistreatment, poor working conditions, low pay and illegal long working hours. It was a heart aching but motivated a desire for change and activism.
Hina Junejo delivered an engaging, remarkably self-validating workshop on 'Raising your Worth'. Hina worked through exercises that were thought provoking, reflective and very empowering. She facilitated sisters in their goal setting, self-recognition and belief. A truly uplifting workshop.
The event concluded with a heart-warming sit around meal. Platters, cakes and beverages were had sitting on the floor, creating the perfect Women's Day sisterhood and love. A big thank you to the wonderful speakers.