Liverpool Hope University- Discover Islam Week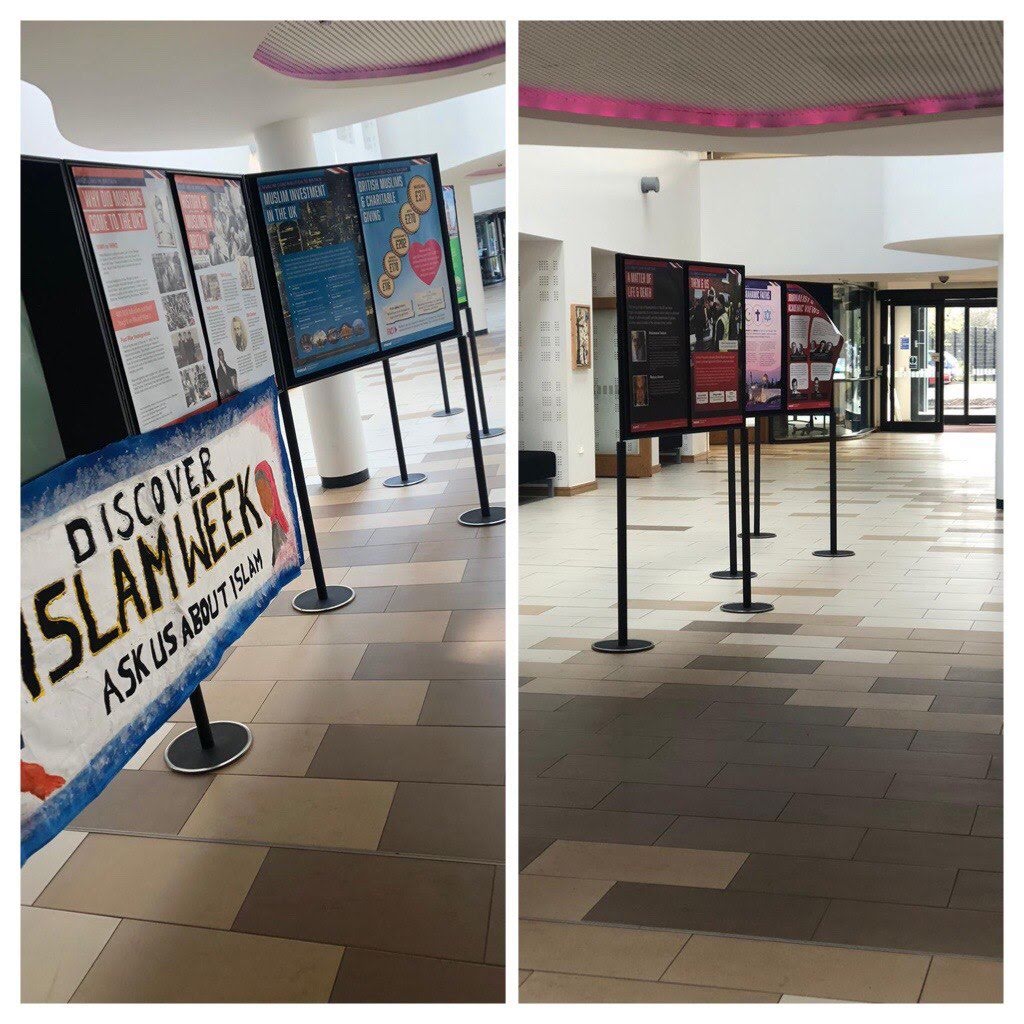 Categories: Past Event Articles
Tuesday March 24 2020
As part of Discover Islam Week (DIW), Liverpool Hope University's ISoc hosted MEND's Exhibition to start a discussion on the role that Islamophobia plays in the way Muslims are portrayed and participate in British society.
Discover Islam Week, is an annual event aimed at spreading awareness about Islam, divulging into the true essence of the religion and enhances our knowledge about the purpose of life.
This exhibition tied into the events they hosted during DIW where they attempted to address the myths and misconceptions surrounding Muslims and Islam. The exhibition helped invite questions around how Muslims have a long history with the UK, and they have helped build the society we benefit off of today.
The exhibition also highlighted the positive contributions that Muslims continue to make and the different fields they do this through. The very real impact of Islamophobia was also illustrated through stats and stories, all included in the exhibition.