An Audience with Mayor of Greater Manchester, Andy Burnham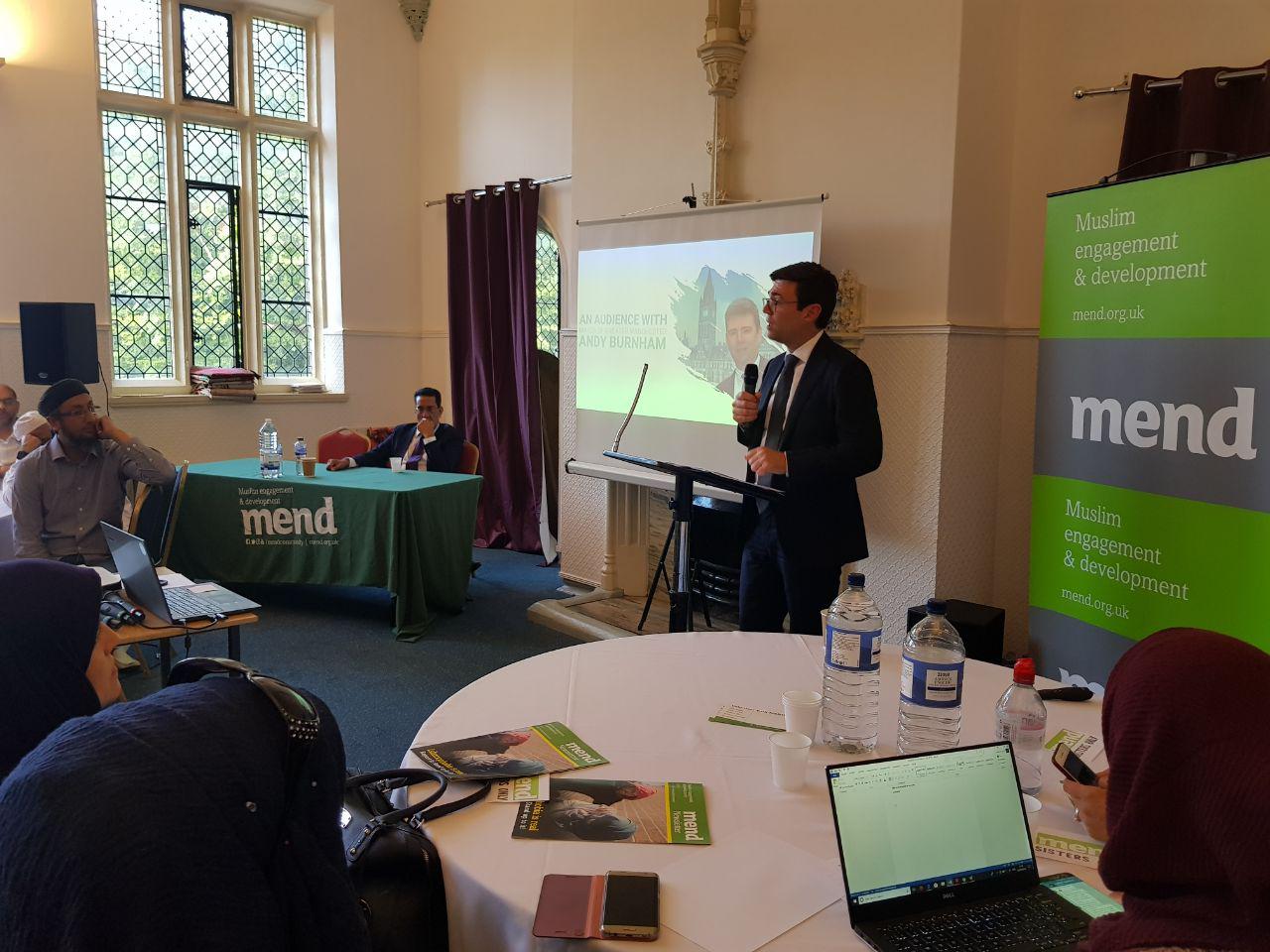 Categories: Past Event Articles
Wednesday September 18 2019
On Friday 5th July, MEND brought together over 30 Masaajid for a Roundtable event with the Mayor of Greater Manchester, Andy Burnham. More than 70 representatives came
We began the evening with an update on MEND's work over the last 18 months, highlighting the important role that Masaajid can play to tackle Islamophobia in the UK, on a local level. MEND Manchester Chair and our newly appointed Local Media Lead both led on this session and engaged the audience using stats and real life examples to illustrate the necessity of an organization like MEND.
Nazir Afzal OBE then spoke on the topic of Islamophobia, referring to his own experiences as a Muslim in traditionally white, male environments. He discussed the rhetoric around Muslims through the lens of his work as part of the Crown Prosecution Service.
Mayor of Greater Manchester, Andy Burnham, then touched on the topic discussing his role in improving community cohesion. The attendees then had a chance to participate in a question and answer session with both the Mayor and Nazir Afzal to highlight their current concerns. Topics raised included the current far-right extremism strategy, PREVENT and mosque security. Andy Burnham agreed to further discuss MEND's Islamophobia PSHE lessons as part of an overall strategy to address hate crime through the curriculum.
This well-attended session highlighted the need for increased dialogue between the Muslim community, especially it's leaders, and elected officials. There was a real appetite for this kind of event so we hope that we can continue to facilitate the conversation.