UKIP slammed as 'bigots' by the Muslim Council of Britain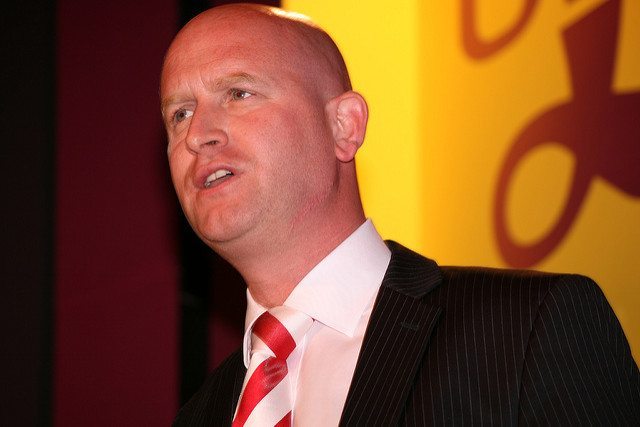 Categories: Election News
Tuesday April 25 2017
The United Kingdom Independence Party (UKIP) announced that if in power they would ban the face veil, prevent any more Islamic schools from being built and require any girls deemed at risk from Female Genital Mutilation (FGM) to have yearly medical checks. The proposals came as part of the party's 'integration strategy,' which many observers see as an attempt to claw back some relevance after the success of 2016's Brexit campaign.
Party leader Paul Nuttall (pictured) declared UKIP's new policies at the Marriott County Hall in central London on 24 April, in an announcement that saw the party moving closer to the policies of far-right politicians such as France's Marine Le Pen and the Netherlands' Geert Wilders. Notably, UKIP refrained from their usual strident criticism of the EU and claimed France had a 'far, far better record' than Britain on stopping FGM.
The Muslim Council of Britain condemned UKIP's plans, calling them a 'deeply regrettable' attempt at pandering to stereotypes around 'beards, bombs and burqas.' Secretary General Harun Khan insisted that 'bigots must not be allowed to set the terms of debates.'
Some have also described UKIP's strategy as a bid to win seats and to generate support by exploiting prejudice against Muslims. According to a January 2017 poll by YouGov, half of British voters support banning the burqa and the niqab.
UKIP currently has no MPs and the party's poll ratings have fallen by a third since the 2015 general elections. Its sole MP, Douglas Carswell, quit the party in March and called for it to disband in the wake of the EU referendum. However, Paul Nuttall has said that he would 'probably' stand for Westminster in the up-coming general election in June.