Volunteer Contribution: TIME TO BE HONEST ABOUT OUR HISTORY! HIGHLIGHTING BRITAIN'S LEGACY IN OUR CURRICULUM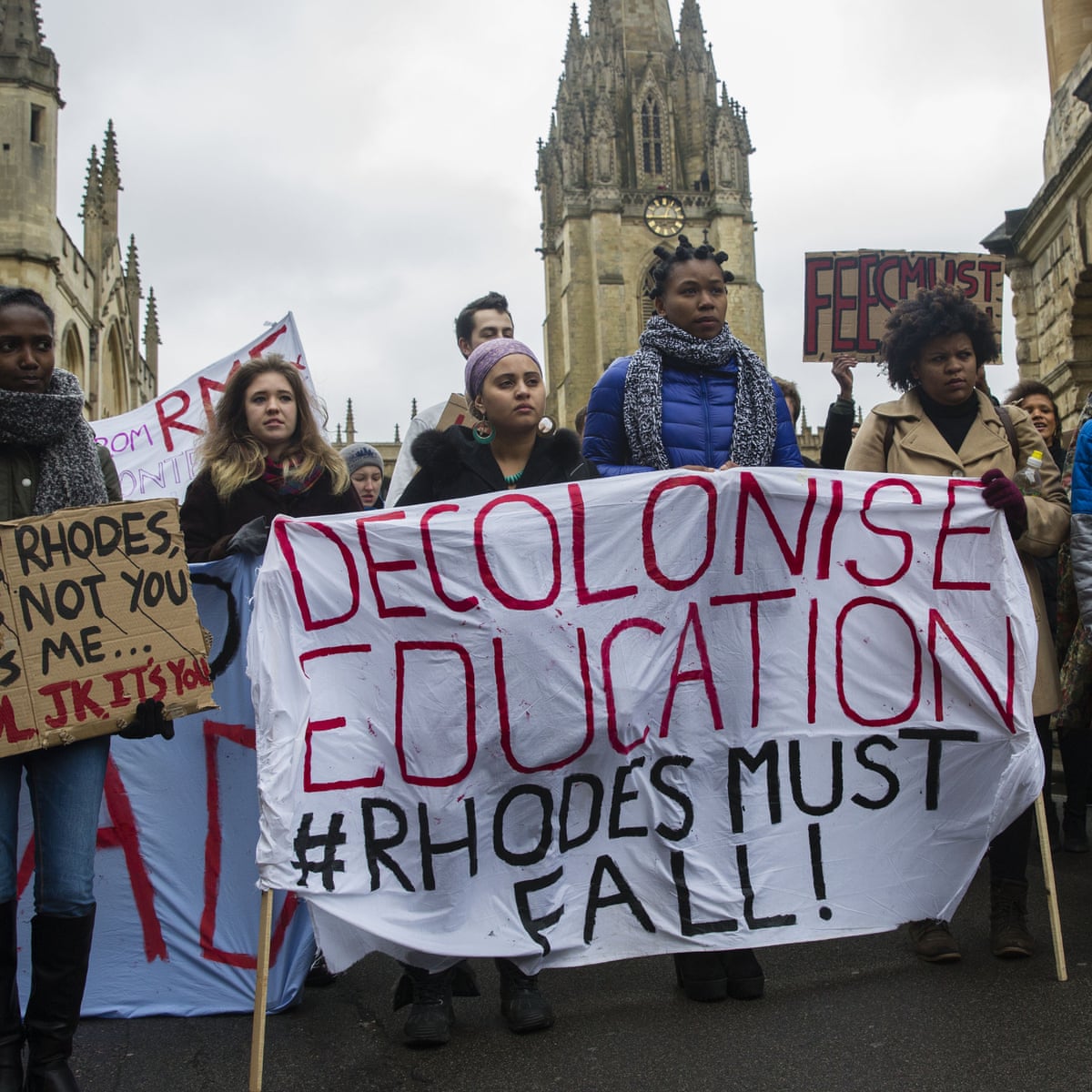 Categories: Latest News
Friday July 10 2020
In the wake of Ahmaud Arbery, George Floyd and Breonna Taylor's deaths, protest movements across the world emerged seeking a resolution to a longstanding struggle. A struggle against dismantling dehumanising perspectives which institutions are built upon and still enforce. Racism is often conceived as an overt act – a racist statement harbouring prejudice or, more brutally, the knee of a man who once held responsibility for protecting citizens placed upon the neck of an innocent Black man. However, racism presents itself also as much more Machiavellian than many believe.
To unravel the structural racism that is deeply ingrained in Britain's past and present, we must first assemble a new curriculum that encompasses Black history and acknowledges the acts Britain performed in its colonial oppression of people around the world. The development of a shared national identity must occur through education, and it must encompass acknowledgement of Britain's defining features; the atrocities of the Empire and its legacy of inequalities which continue to define the experiences of BAME minority communities, as well as the contribution of such communities in building our society today.
Education needs radical revision, particularly in how it often either celebrates individuals and ideas that have persecuted and continue to disadvantage minority communities, or else entirely obscures the realities of their oppressive legacies. A failure to recalibrate education and foster a true shared history and national identity can only serve to continue the perpetuation of structural inequalities and further polarise society, with that foundation of ignorance being mobilised by the far-right to advocate hate.
The current curriculum is eurocentric in nature and inherently focuses on European countries and Western perspectives, without acknowledging the contribution of non-European and non-Western communities, as well as minority communities located within Europe. Indeed, even in commemorating those that laid down their lives for the UK during WWI and WWII, there is disparity. As an example, the efforts of Senegalese colonial soldiers went largely unrecognised in the victory parade of 1919, and continue to be unrecognised within the current curriculum. At the time, army officials were concerned that Sengalese soldiers who had spent time in French hospitals had developed "warped mentalities". They were subsequently deemed as "spoiled", and undeservingly "expected to be treated like Europeans". It is estimated that around 30,000 to 31,000 West African soldiers lost their lives in the First World War, however, their sacrifice failed to change the racist mindset of their peers at the time, and their service still remains woefully under-appreciated within contemporary commemorations. This dual approach of romanticising European conquests and dismissing the contribution of minority non-White European communities means that minority communities are marginalised and wider communities become more receptive to far-right rhetoric, due to a distorted understanding of the socio-economic realities of our society. This rhetoric perpetuates a social hierarchy of perceived national entitlement and identity, resulting in assumptions that minority communities are unjustly exploiting UK resources and burdening public resources, such as the education system and the NHS. The introduction of a curriculum which accurately depicts the legacy of the British Empire, and the historical (and ongoing) contributions of minority communities, and non-Western countries, is crucial for tackling structural racism and far-right assumptions that frequently characterise public discourse.
Incorporating such discussion into PSHE lessons is one important opportunity to discuss the structural inequalities faced by BAME individuals, widening the scope of student's understanding. Whilst PSHE time is not mandatory, it is a key part of many curriculums; and, is a space in which sensitive and nuanced discussions can take place. Indeed, the PSHE Association, the national body for PSHE education, encourages using PSHE time to discuss issues of discrimination, human rights, racism. The prospect of inequality study introduced as a PSHE topic can be effective and in full compliance of the Academies Act 2010. This approach must be considered by the Government, as it will ensure pupils can learn about differences in society, and, most importantly, question why they exist.
Education is the key to developing a true sense of a shared national identity that is grounded in an honest acknowledgement of our history and a celebration of the plurality and multicultural contributions that have shaped our society. As such, the Government must:
· Commit to prioritising PSRE and PSHE within the national curriculum and ensure grassroots Muslim organisations are enlisted to assist in developing teaching materials to educate young people on the dangers of Islamophobia.
· Commit to supporting academic freedoms and initiatives to decolonise education, whilst giving greater emphasis within the national curriculum to shared histories and the contributions of minority communities in building our society.