UKIP: When Islamophobia is politically convenient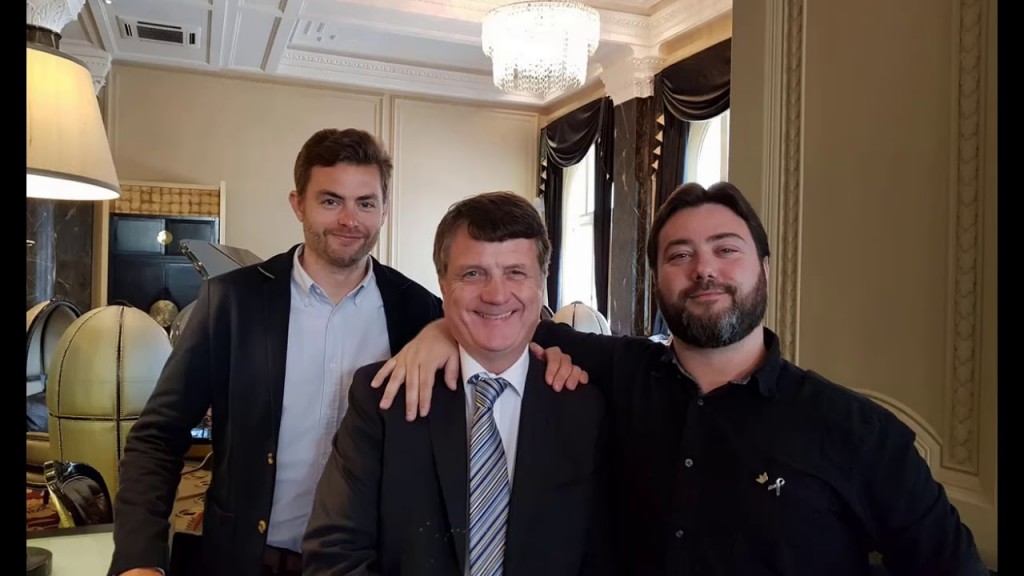 Categories: Latest News
Tuesday June 26 2018
The news that UKIP has welcomed "alt-right" activists into the party is hardly surprising, but it is still a concerning reminder of how far its leaders are willing to go to retain some form of appeal in society and, with it, some political power.
Paul Joseph Watson, Mark Meechan and Carl Benjamin – three controversial social media figures who have achieved notoriety through their Islamophobic sentiments – received their memberships under the watch of delighted UKIP party members earlier this June, including UKIP's new leader Gerard Batten.
Among the alt-right movement, especially online, all three men are well-known. Paul Watson is an editor at InfoWars, a website of fake news and conspiracy theories best exposed here. In a video posted after the Manchester attack of May 2017, Watson stated that the bombing was caused by the political class's "tolerance of women being abused and harassed on the street. Tolerance of rape gangs abducting and abusing young girls for years. Tolerance of all the barbarism of sharia law. Tolerance of terrorist attacks." He further added that "Islam has a problem with violence" and that "extreme vetting and strict quotas on Muslim immigration" are necessary steps to prevent terrorism.
Carl Benjamin was accused of inciting his Twitter followers to send rape threats against Labour MP Jess Phillips, and Mark Meechan was fined £800 for teaching his dog to respond to "Sieg Heil" ("Hail Victory") with a Nazi salute.
There is a clear ideological affinity between these men and the new UKIP leadership. It is worth remembering that Batten himself described Islam as a "violent death cult", arguing that non-Muslims should have a "perfectly rational fear" of Islam, a "cult" that "propagates itself by intimidation, violence and conquest" – a statement which many have seen as a desperate attempt to maintain UKIP's relevance in post-Brexit Britain.
It is widely acknowledged that the party has been struggling ever since the Brexit vote of June 2016. In the 2017 local elections, UKIP lost 145 seats and, again in 2018, it lost 124 of the 126 seats it was defending. The party also boasts 0 MPs in Parliament and, significantly, it appears that many of its former voters have moved to the Conservative Party.
Simply put, in the period between the Brexit vote and Batten's ascent, UKIP lost its political purpose. Having been born with the sole objective of achieving UK independence from the EU, UKIP failed to find a new ideological appeal that could keep the party alive after the leave vote. That is, of course, until Batten effectively rebranded UKIP as an anti-Muslim party.
Having suffered major internal reshuffles, resignations, and humiliating political defeats, it is unsurprising that UKIP is desperately trying to renew the appeal it had among society with its anti-EU agenda, by shifting the focus of its ideological and political struggles towards an anti-Muslim stance. Meanwhile, Watson, Meechan and Benjamin have a combined following of nearly 1.5 million on Twitter and YouTube, and their association with UKIP is likely to generate some interest in a party that thrives on controversy and intolerance.
Islamophobia is a powerful political tool that feeds itself through several echo-chambers, influences the masses and shifts voting patterns.
Read MEND's recent report defining Islamophobia and exploring its roots and causes, how and why it is fuelled, and its socio-political and personal consequences here and here.