Training with the IRU!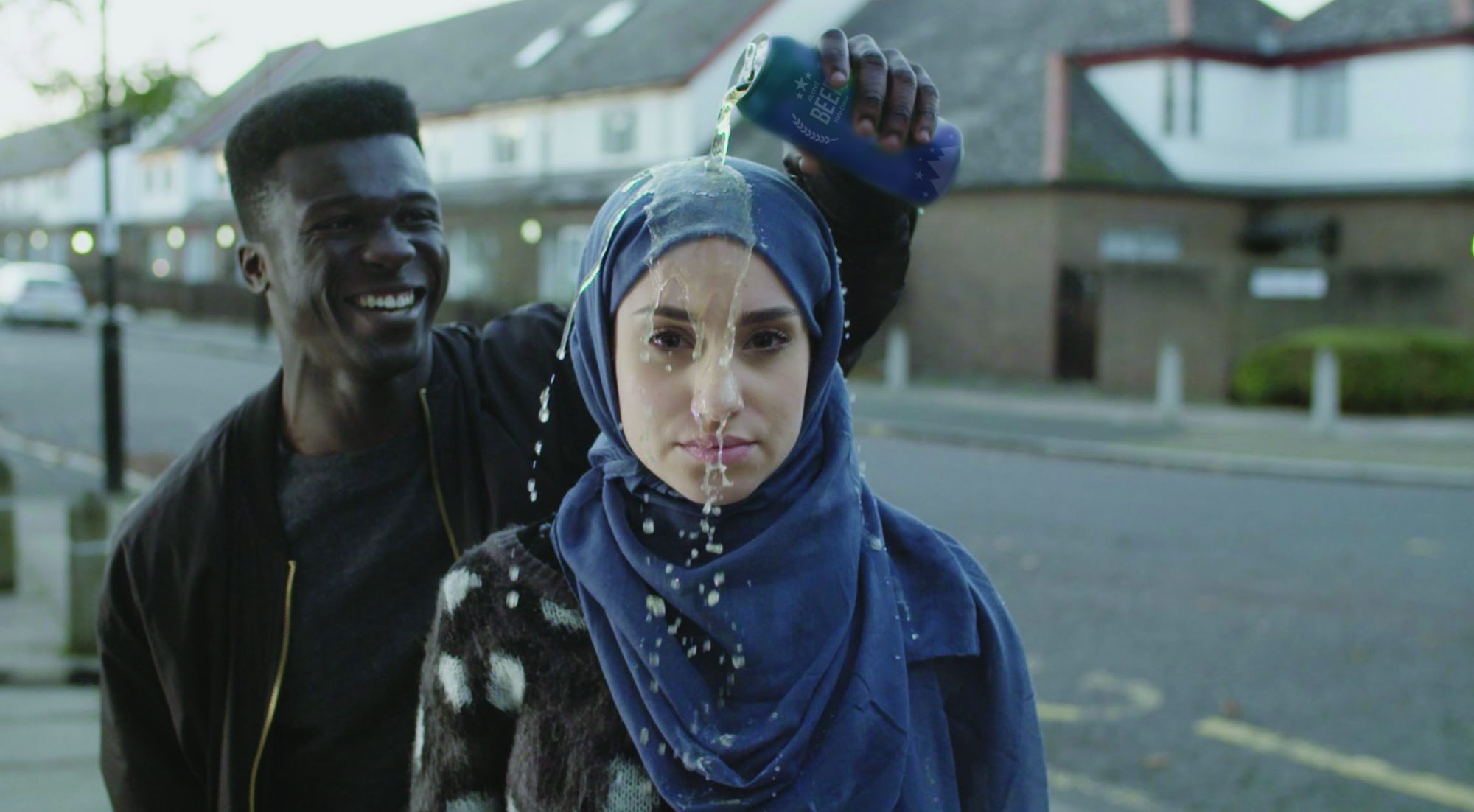 Categories: Latest News
Friday May 31 2019
The Islamophobia Response Unit (IRU) organised a fantastic training day event on Saturday 27th April, at the University College London (UCL). The event was organised to equip prospective volunteers with the necessary knowledge and skills to become IRU caseworkers at MEND. The workshops covered a range of topics about the issues and experiences of Muslims in the UK and demonstrated the importance of continuing the IRU's good work supporting Muslim communities.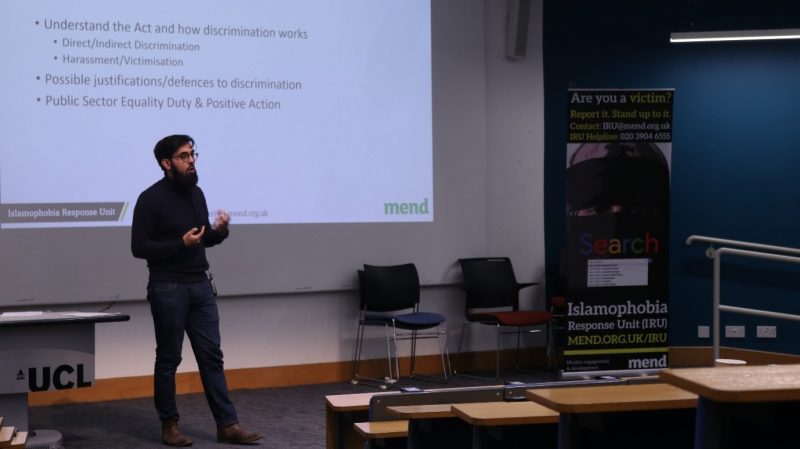 The IRU holds an important role within British Muslim communities because it is a platform designed for victims of Islamophobic hate crime and discrimination to report their experiences. The IRU is specifically designed to record data of Islamophobia across the UK and assists victims by offering free and confidential advice, as well as legal support. The team receive a variety of cases extending from discrimination within the workplace and education system, to verbal and physical abuse in the street, and neighbourhood harassment.
As reporting Islamophobic experiences can understandably be a distressing process, it is important to have service that centres around the psychological, emotional, and physical impacts of crime, combined with a client focussed approach that supports people's specific needs. The support given includes writing letters, supporting clients by attending court hearings, acting as a representative and advocate, signposting to relevant services and providing overall pastoral care.
Dr Shazad Amin, CEO of MEND, commented, "As a psychiatrist I know the impact that any Islamophobic physical attack can have on the victim's mental health and can induce a wide range of illness, from depression, anxiety to Post-traumatic stress disorder. However, what is less well known is the wider impact on that person's family and wider community. The work of the IRU is thus not only important in helping individual cases but in helping to address fear and anxiety in whole communities." Therefore, the IRU is a necessary service to offer solace and practical support to everyone in communities impacted by Islamophobia.
Since January 2019, we have received 78 cases of hate crime, of which 58 were female victims, and 81 cases of discrimination. Recording data surrounding such crime is necessary to monitor trends in hate crimes; raise awareness about issues within the local and wider community; and to act as an evidentiary tool in directing policy development. Collecting data therefore provides information that can be used to by primary stakeholders, such as the police, local councils, and parliamentarians, to introduce reforms and adopt robust guidelines to tackle Islamophobia. As such, it is necessary to have services like the IRU to ensure that Islamophobia is highlighted within mainstream political and social discourse, and that there is access to valuable data that is vital in policy reform and development.
In the IRU's efforts to expand its capacity to support victims of Islamophobia, the workshop held at the end of April was an important event ensuring that more than 20 people received training that is vital in assisting and supporting some of the most vulnerable people in society.  One attendee said "from the bottom of my heart, I would like to give a big Jazakullah Khair to everyone at the IRU team for a very informative, in-depth and coherent training for the would-be caseworkers… this is the amazing work everyone puts into making a difference in the Muslim community which is frankly inspiring." The opportunity to increase the number of caseworkers improves the quality and output of support, with the IRU's increased ability to assist clients.