Three years after the terrorist attack in Finsbury Park and the threat of the far-right continues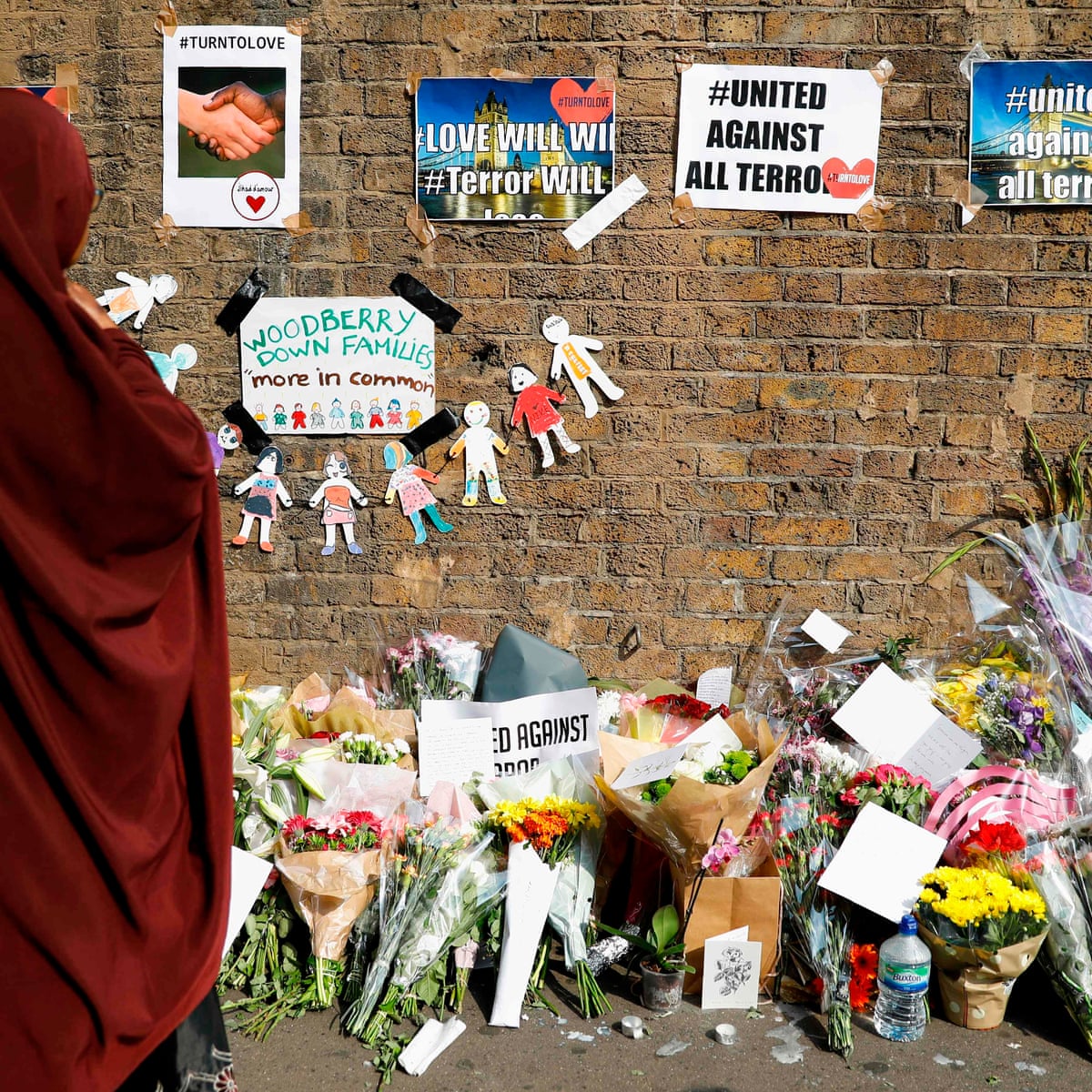 Categories: Latest News
Friday June 19 2020
Today marks the three year anniversary of the murder of Makram Ali by Darren Osborne in the Finsbury Park terror attack in 2017. Meanwhile, the threat of the far-right continues to rise, with last weekend seeing 137 arrests made following "sickening" violence by far-right "racist thugs" in London amidst a month of peaceful protests supporting the global Black Lives Matter movement.
The danger posed by the far-right and neo-Nazi groups cannot be underestimated. Indeed, according to the Global Terrorism Index, the UK suffered 12 far-right attacks in 2017, and in 2019 the index documented a 320% increase of far-right incidents over the past five years worldwide, while Europol figures show that 64% of terrorist attacks in 2019 were perpetrated by ethno-nationalist or separatist individuals or groups.
Meanwhile, the most recent Home Office Data (2019-2020) shows that the number of far-right prisoners is at a record high level, with 44 "extreme rightwing" prisoners in custody for terror offences across Great Britain.
As but a handful (and by no means exhaustive list) of examples of far-right violence in the UK over the last five years:
September 2015: The neo-Nazi white supremacist, Zack Davies, was jailed after being radicalised online and using a claw hammer and machete to attack Dr Sarandev Bhambra in an attempt to decapitate him because he was Asian.
June 2016: Jo Cox is murdered by Thomas Mair.
June 2017: Darren Osborne drove a van into a group of Muslims outside Muslim Welfare House in Finsbury Park. 51-year-old Makram Ali was killed in the terrorist attack.
November 2017: Zaynab Hussein was walking home after taking her children to school when Paul Moore intentionally hit her with his car. As she lay on the ground, Moore turned his vehicle around and drove over her again. During the attack, Moore also attempted to run over Muslim children who were making their way to school, including a 12-year-old girl. He would later gloat to his brother that he ran over a "P**i".
August 2018: Peter Morgan was jailed for possessing a cache of bomb-making equipment and manuals at his home, and had already begun to build a bomb. Police also found neo-Nazi and Islamophobic literature, as well as computer files on types of torture.
December 2018: Neo-Nazi couple, Adam Thomas and Claudia Patatas, who named their baby son after Adolf Hitler, were jailed for membership of National Action, a terrorist group that a judge warned wants to use "serious violence and murder" to "overthrow of democracy" in the UK.
May 2019: Jack Renshaw, an EDL supporter and former leader of the BNP youth wing is jailed after he plotted to murder Rosie Cooper, MP, as part of his campaign to achieve a "white Britain by any means necessary". He stated that "The refugee problem is part of a bigger problem, it's a symptom of a disease," he added. "That disease is international Jewry. In World War Two, we took the wrong side… National Socialists there to remove Jewry from Europe once and for all. Instead, we let these parasites live among us."
June 2019: Michal Szewczuk and Oskar Dunn-Koczorowski were jailed for inciting terror attacks against Jewish people, non-white people and anyone "perceived to be complicit in the perpetuation of multiculturalism".
July 2019: Neo-Nazi, Daniel Ward, was jailed for his membership to National Action, the banned far-right terrorist group. A search of his home revealed "air weapons, steel BB ammunition, a rifle bayonet and extreme right-wing propaganda".
September 2019: 16-year-old, Kieran Cleary was convicted of terrorism offences after researching "extreme right-wing and anti-Muslim material" and attempting to build a bomb at aged just 15, as well as declaring his intent to "go on a rampage".
January 2020: A 16 year old neo-Nazi, who cannot be named, was jailed after having drawn up his own manifesto naming schools, pubs and council buildings as potential sites to bomb.
May 2020: Filip Golon Bednarczyk from Luton, pleaded guilty and was convicted for terror offences after admitting to possessing explosive material with plans to make bombs at home. He had downloaded the Christchurch terrorist's manifesto and shared memes supporting the terror attack, which left 51 mosque attendees dead and inspired further atrocities around the world.
June 2020: four British neo-Nazi "die-hards" were convicted for being members of National Action, the banned terrorist group. During the trial, jurors were shown messages in which the four joked about gassing synagogues, using a Jew's head as a football, and exclaiming "Rot in hell, bitch", after hearing of Cox's murder.
June 2020: 137 arrests are made following "sickening" violence by far-right "racist thugs" in London amidst a month of peaceful protests supporting the global Black Lives Matter movement.
In light of these continued and serious threats, MEND calls upon the UK Government to:
Clearly and urgently outline its plans to tackle far-right politically motivated violence in the UK.
Outline its strategy to implement primary legislation to deal with social media offences and hate speech online, including the removal of extreme content.
Develop an efficient strategy to tackle hate speech online in consultation with Muslim grassroots organisations.
At the same time, the Home Office's consultation into protecting places of worship closes next Sunday, 28th June 2020.
One of the greatest obstacles to protecting mosques and Islamic institutions remains the lack of funding provided to ensure their security. While the Government rightfully provides funds of £14 million per year for synagogues and Jewish schools, there remains no regular funding for mosques, with the last 'Places of Worship Security Fund' launched in 2016 provided only £2.4 million to be distributed across mosques, churches, temples, gurdwaras, and other institutions.
The government has recently pledged £1.6million funding to mosques for security, however, this must be accompanied by a comprehensive risk analysis in order to develop effective strategies and devise funding plans that are proportionate to the threats that mosques face.
At present, this funding appears disproportionate to the risk that Muslims face. Indeed, Muslims are subject to 47% of religious hate crimes and Jewish communities are subject to 18%. However, in April 2020, the Prime Minister commendably increased security funding for Jewish institutions in light of a rise in anti-Semitic attacks, committing £14million to support the security of over 400 synagogues and 150 Jewish schools (equivalent to almost £25.5k per institution). Meanwhile, the £1.6million pledged to support 1825 mosques amounts to a mere £877 per institution.
As such, the Government must commit to financing mosque security in a manner that is proportional to risk, in line with what is already correctly provided to Jewish religious institutions.
MEND strongly urges mosques, individuals, and community stakeholders to submit evidence to the protecting places of worship consultation to encourage the Government to adequately address mosque security in line with the specific needs of communities.
Submit evidence here.