The importance of being a member of a political party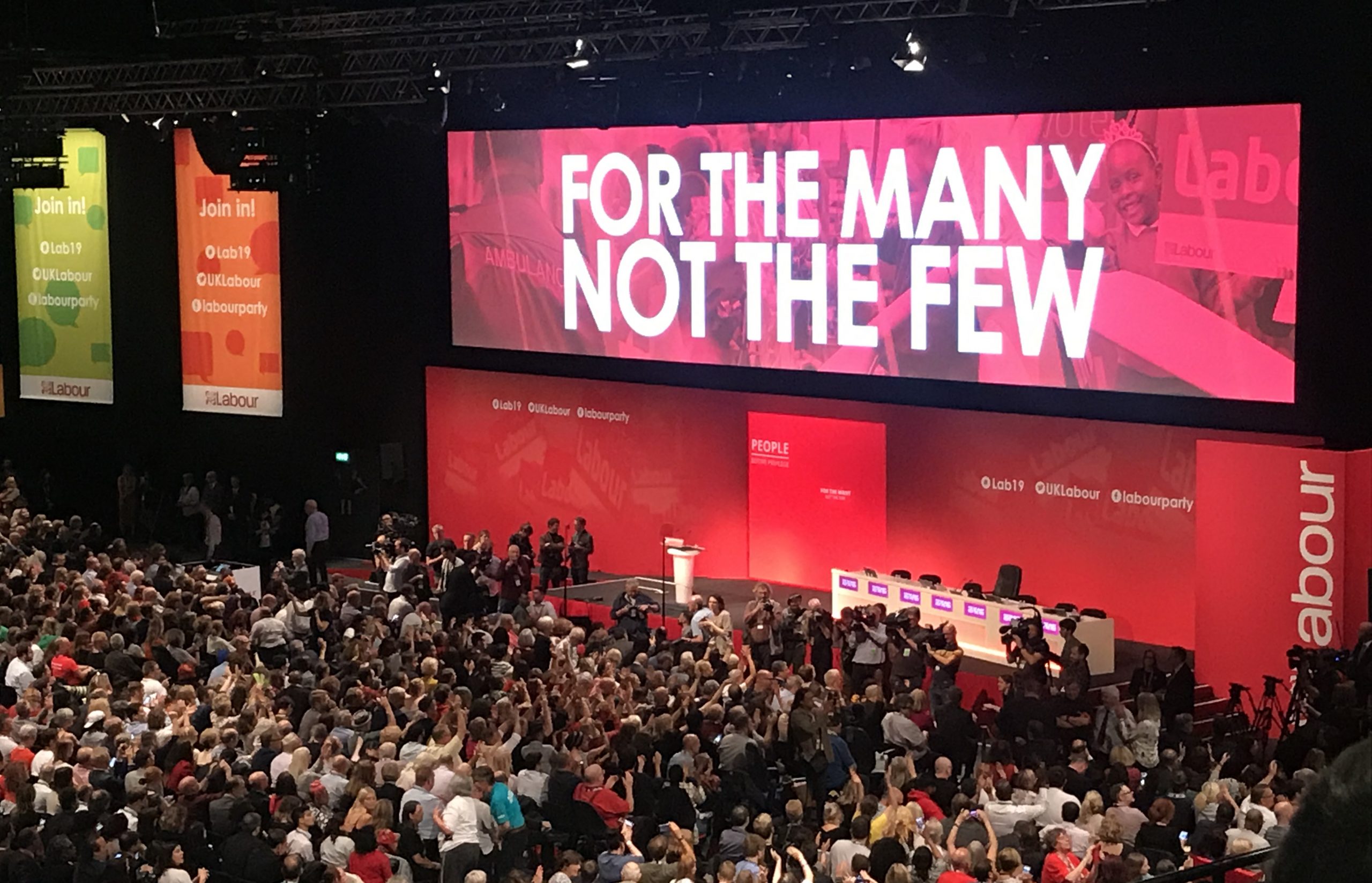 Categories: Latest News
Thursday October 10 2019
The autumn season, typified by the shortening of days and the browning of leaves, is also the season of political party conferences – a gathering of party representatives, members, journalists, activists, and all those who wish to participate in the trajectory of Britain's socio-economic and political landscape. At a time of unprecedented political upheaval when polarised political discourse continues to foment animosity between political parties and they in turn demonstrate increasingly tribalistic behaviour, the importance of being a member of a political party has never been more crucial.
Attending a political conference as a party member is one simple but highly effective way in which an individual can influence the direction of political parties. Indeed, at the Labour Party Conference this year, the party's position regarding Brexit was finally agreed upon and by a vote amongst its members (or rather, party members agreed upon not declaring a position and remaining neutral). By taking part in the vote, members of the Labour Party were able to dictate the direction of the entire party on a major issue that will have direct consequences for the future direction of Britain's exit from the EU. This was but one example of how members of political parties can have an increased influence over UK politics, beyond voting in local and general elections.
Another benefit of being a member of a political party is exemplified by how Boris Johnson became the UK Prime Minister on success of a vote by only 0.15% of the UK population – or 100,000 Conservative Party members. Following the resignation of the previous Prime Minister, Theresa May, a leadership race was triggered within the Conservative Party. The decision then fell to the 100,000 members of the Conservative Party to elect the new leader of their party. As their party is also the party in power, they were thereby also electing the leader of the country. Thus, Boris Johnson was duly appointed as the UK's Prime Minister.
Such incidents are relatively uncommon, but not unprecedented. Indeed, the process mirrored Gordon Brown's assent to Prime Minister in 2007. Moreover, while this is perhaps one of the more significant examples of the increased influence held by political party members, the seemingly more mundane opportunities to direct your party can arguably have even greater political ramifications in the long term. As a member of a political party you are able to regularly vote on who your local party candidate is; raise motions to be discussed on a national level; and even stand as a representative of the party in some capacity.
It is well known that our democracy is built upon the idea of representation. While there are undoubtedly a variety of barriers to participation for minority communities, it is every individual's prerogative to ensure that they are represented. Unfortunately, ample evidence demonstrates that minority communities are more disenfranchised from the political structures as compared to the average Briton. A Parliamentary briefing paper on 'Political disengagement in the UK: who is disengaged?' is one notable piece of evidence that has demonstrated that members of ethnic minority communities are less likely to vote and less likely to be registered on the electoral register compared to the white British population. The report states that: "25% of first generation and 20% of second-generation ethnic minorities who were eligible to register to vote had not done so, compared to 10% of the white British population". The report further adds, that in the 2017 General Election, "turnout among BAME voters is estimated to be around 59%, 11 percentage points lower than the turnout among white voters (70%)".
To be fully represented, communities must be fully engaged. To be registered to vote is essential for every eligible person, but to truly have your voice represented, there are other ways that engagement provides opportunities for influencing the political landscape that governs the country.
MEND recommends you:
Register to vote here
Vote in any local or general election
Explore MEND's Get Out And Vote (GOAV) website here
Attend one of MEND's political masterclasses (find information here)
Become a member of a political party