Newspapers launch paid placements for British Muslims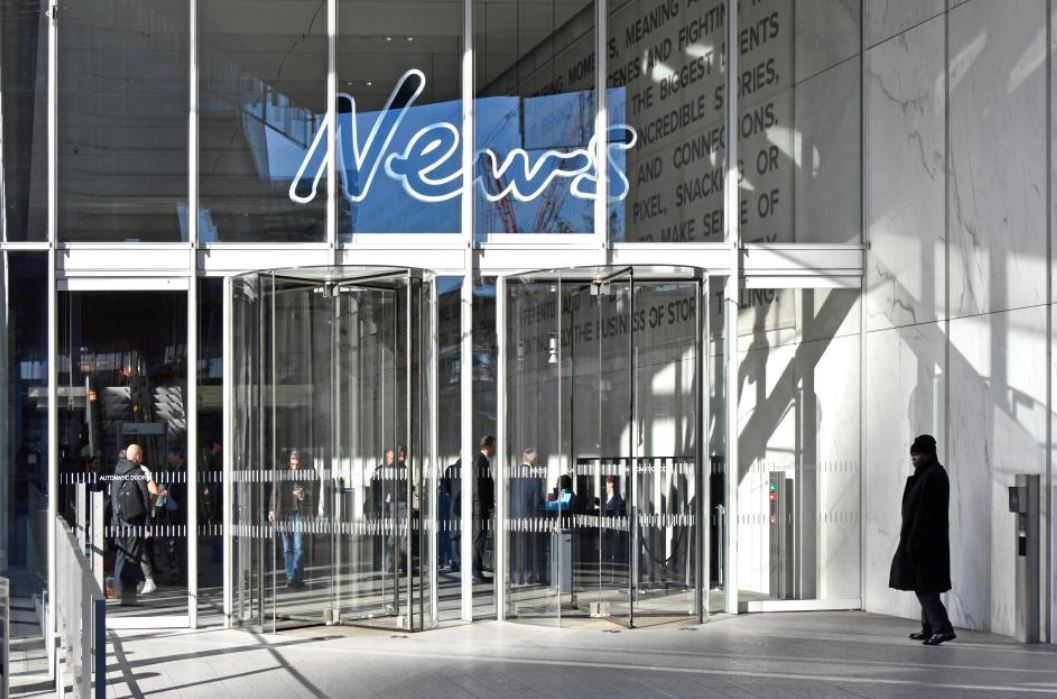 Categories: Latest News
Tuesday August 27 2019
Two of Britain's most read newspapers, the Sun and the Mirror, have each launched a paid work placement for postgraduate students who are active and involved in British Muslim communities.
The Widening Media Diversity Scholarship at London's City University covers the tuition fees of two "exceptional students facing financial hardship" to complete a master's degree in journalism. The aim of the scholarship is to "help develop a pool of Muslim journalists who can advance diversity in the media industry, improve reporting on religion and minorities in the media and champion under-represented communities". As part of the scheme, one scholar will then be offered work at the Sun for a minimum of three months, while the other scholarship holder will be offered a six-month placement at the Mirror.
For such prominent media outlets to have signed up to this scheme is encouraging in that it suggests that media outlets are actively taking positive steps in acknowledging and addressing the current lack of diversity within the industry. These efforts to increase diversity are essential for tackling the prejudice and hatred that has been allowed to be perpetuated by certain segments of the mainstream press, particularly the weaponised rhetoric that has been used against Muslim and immigrant communities.
Having a diverse and representative workforce in the media allows for potentially more nuanced reporting of sensitive issues and a more accurate presentation of society. On the other hand, failing to have a workforce that reflects the world they write about can lead to important nuances being overlooked, and cause myths and stereotypes about unrepresented communities to become entrenched within popular discourse and the public imagination.
These scholarship opportunities are particularly encouraging in light of the history that segments of the media industry have in their overwhelming tendency to portray Muslims in a negative light. Research by the Muslim Council of Britain (MCB) shows 59% of all newspaper articles about Muslims associated them with negative behaviours, while over a third presented misrepresentations or generalisations. Similarly, 43% of all broadcast clips associated Muslims with negative behaviour. These facts suggest a culture of Islamophobia permeates throughout the media, and tangible steps need to be taken to counteract it.
In 2016 alone, the MCB found the national media to have corrected at least 20 "significant inaccuracies" about Muslims in news stories. Some of those which have been corrected include:
The sheer number of inaccuracies found in media coverage in this area suggests a propensity for media outlets to publish stories without fully grasping the intricacies (or in some cases even the basic facts) of cases.
A damning academic report against The Times and its senior journalist, Andrew Norfolk, concluded that the evidence indicating a potential Islamophobic editorial process within the Times warrants an independent investigation. When confronted with evidence of structural Islamophobia in their ranks, The Times responded with a dismissive and wholly inadequate defence. This response supports concerns that the media industry is lacking adequate regulation and accountability, and even when presented with overwhelming evidence of Islamophobia, some still retreat into the sanctity of denial.
Moreover, the fact that far-right organisations with a history of attacking and victimising Muslim communities, such as Britain First and the English Defence League, have a history of sharing distorted and misleading media stories on their (now-defunct) Twitter profiles highlights how these inaccurate stories can reinforce and perpetuate dangerous and hate-filled narratives.
Therefore, the move by two major newspapers in trying to diversity journalism should be celebrated and welcomed as an important step in diversifying the voices that tell the stories of society and thereby contribute to greater insight into societal phenomena.
However, such valuable initiatives must also be supported by legislative change in order to ensure a fully independent and accountable press. MEND thus calls upon policymakers to commit to the full implementation of the Royal Charter on press regulation and the commencement of the second part of the Leveson Inquiry, including an investigation into the prevalence of Islamophobia within the media.