Misrepresentations of Muslims in Mainstream Media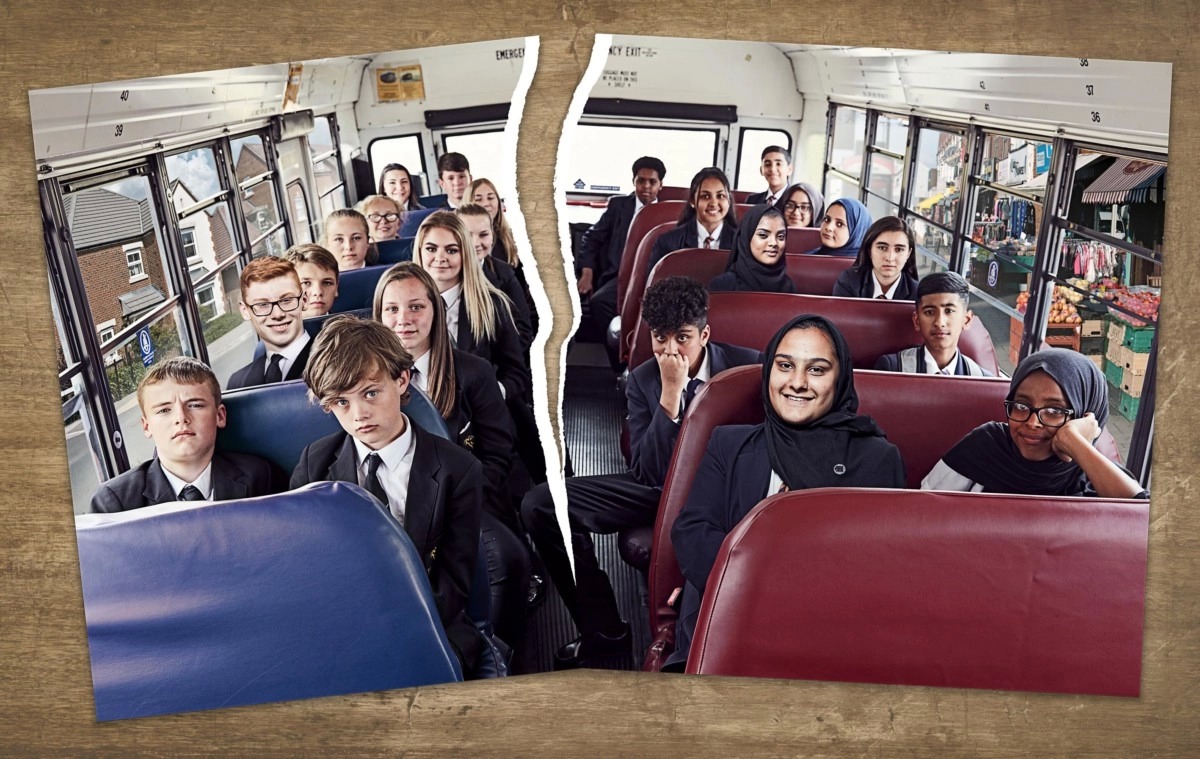 Categories: Latest News
Tuesday May 14 2019
Misrepresentation of minorities within film and broadcasting is not a new concern, but it is essential to refresh the mental criteria of what is expected of Muslim representation on the screen to ensure a more positive and constructive presence. We are increasingly seeing Muslims on the television; on the news, in documentaries, in stand-up comedy, in dramas, in daily soaps. Muslims are well and truly present in mainstream British media, but how much of this presence is contributing to healthy and meaningful representation?
Recently, Channel 4 released a documentary-style series set across two British schools – one from a predominantly White area and one from a predominantly visibly Muslim area. The premise of the show, The Great British School Swap, is that the pupils explore their perspectives of one another's backgrounds and experience one another's lifestyles, ultimately, aiming to build healthier dialogues about multiculturalism. While entertaining and a learning experience for some, the foundation of the show in comparison to its execution came across as a little concerning. Channel 4, like many mainstream media, have overlooked the influence and effect of the narrative they pursue in their representations of Muslims on screen, as well as the type of audience engagement they are prompting. The show placed stereotypes about White people and deeply ingrained Islamophobia into the same bubble of mere misunderstanding, which is a huge oversight when it comes to recognising systematic and institutional Islamophobia for what it is, and this is not the first occasion. Channel 4's documentary My Week As A Muslim was far more problematic in its portrayal of Muslim women because the protagonist and focal point was an anti-Muslim White woman in prosthetics and brownface, reinforcing the idea that to authenticate manifestations of Islamophobia, and racism, a white person needs to provide validation, regardless of the fact that Muslim women for decades have been trying to highlight the abuse they face on a daily basis.
It seems television frequently cuts corners when it comes to Muslims on screen. Typecasting is the norm, so, when a few Muslim actors manage to break through structural barriers, they are cast into stereotypical roles that reinforce negative stereotypes and tropes about Muslim communities.
The Great British School Swap became popularised under the pretext of being forward-thinking and dialogue creating, but many Muslims have already voiced how the show seems to rationalise Islamophobia and grant a space in which to voice ingrained Islamophobic views. Others have appreciated the show's open dialogue and favoured the type of learning experience that the pupils are offered, particularly the opportunity for the young people's first-hand involvement with socio-cultural and religious differences that they might not have otherwise experienced in their respective social groups and schools.
A big concern is that mainstream media is not taking responsibility for when their narratives are accountable for reinforcing stereotypes, creating travesties, or drip-feeding representation through anti-Muslim narratives. Sensitive narratives involving Muslims are quick to be taken as a joke, and by the influx of memes and snippets of the show circulating Instagram and Twitter, it's evident that vulnerable on-screen narratives are the opportunity to disparage minority communities.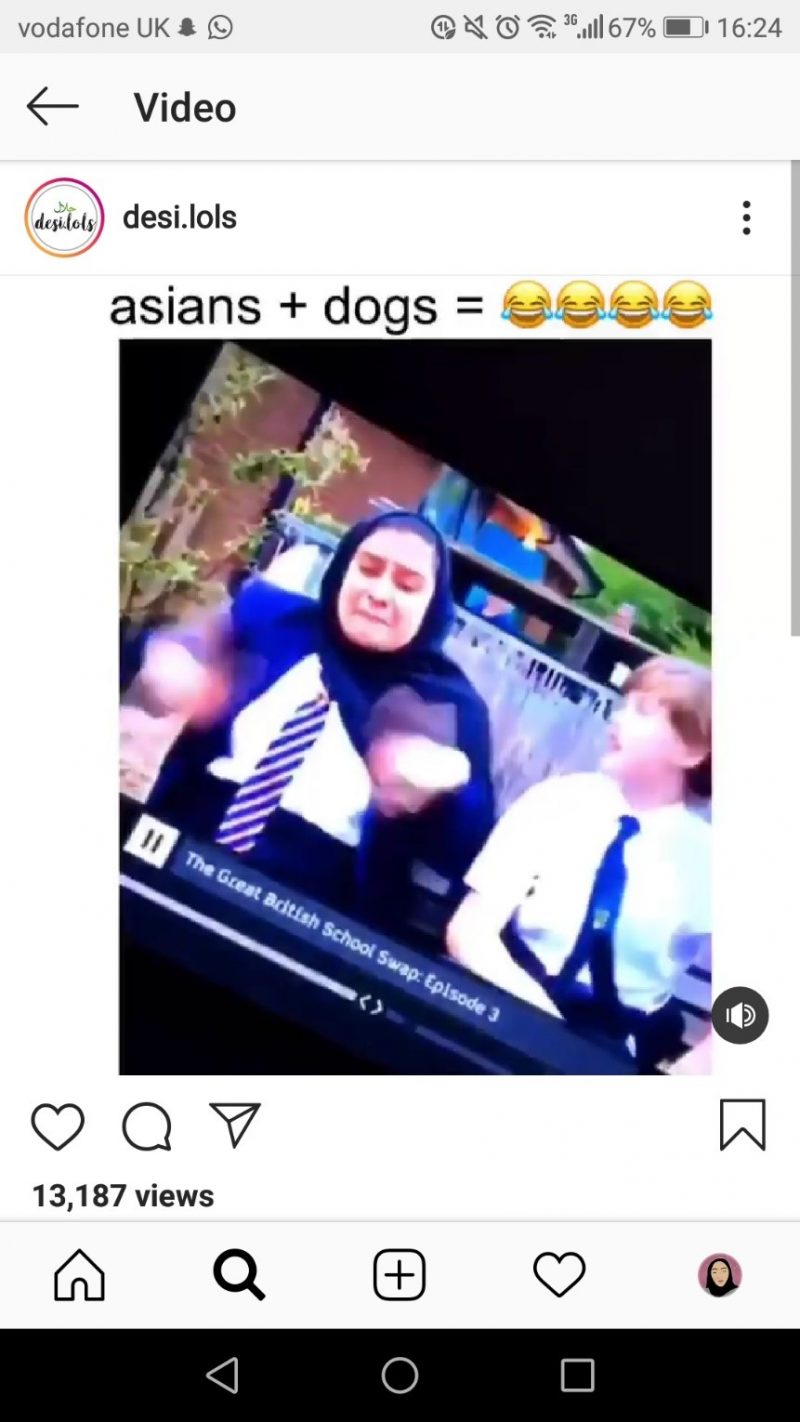 Guz Khan, in latest series of Man Like Mobeen, addressed knife crime, gang violence, peer pressure, social media, Brexit-fuelled fascism, and even the strains on the NHS in just a few short episodes. He did so without relying on a narrative purporting an 'us and them'. Khan demonstrated the difference between constructing valuable representation as opposed to simply adopting Muslim mouthpieces for nothing other than entertainment. Khan highlights some of the contemporary social issues that affect Muslim, and particularly working-class youth, and does so whilst pioneering comedy and drama as a thought-provoking mechanism. This simultaneously portrays and challenges the perceptions of Muslim youth as ghettoised and associated with radicalism, without reducing them to statistics and headlines.
Muslims in the media should not be archetypal and the bog-standard butt of all jokes.
Points in The Riz Test which question whether the Muslim character is 'Presented as superstitious, culturally backwards or anti-modern?' and 'If the character is male, is he presented as misogynistic? or if female, is she presented as oppressed by her male counterparts?' draw on the casting of male Muslim characters as inherently misogynistic and oppressive to the women in their lives. Examples of this were prevalent in BBC One's Citizen Khan where the protagonist is more or less an old-fashioned Asian man, entertaining all the stereotypes that come with it, whose daughter leads a double life and is otherwise bound to her father's expectations. While some may be indifferent to this type of demeaning comedy, it calls into question what kind of message this sends to those who may not have daily interactions and relationships with Muslims, and for whom media representations are their primary source of information and understanding
It's imperative that we approach representations critically from the outset.
A documentary about Muslims is not automatically a positive development for representation, especially when it is forcing assimilationist-driven, ethnocentric, and orientalist narratives. However, that is not to say that the premise of the show, The Great British School Swap, was not a step in the right direction. With a little work, it is possible to achieve consistently conscious and constructive narratives across mainstream and independent platforms.