This Girl Can – The New Face of Entrepreneurship is Muslim Women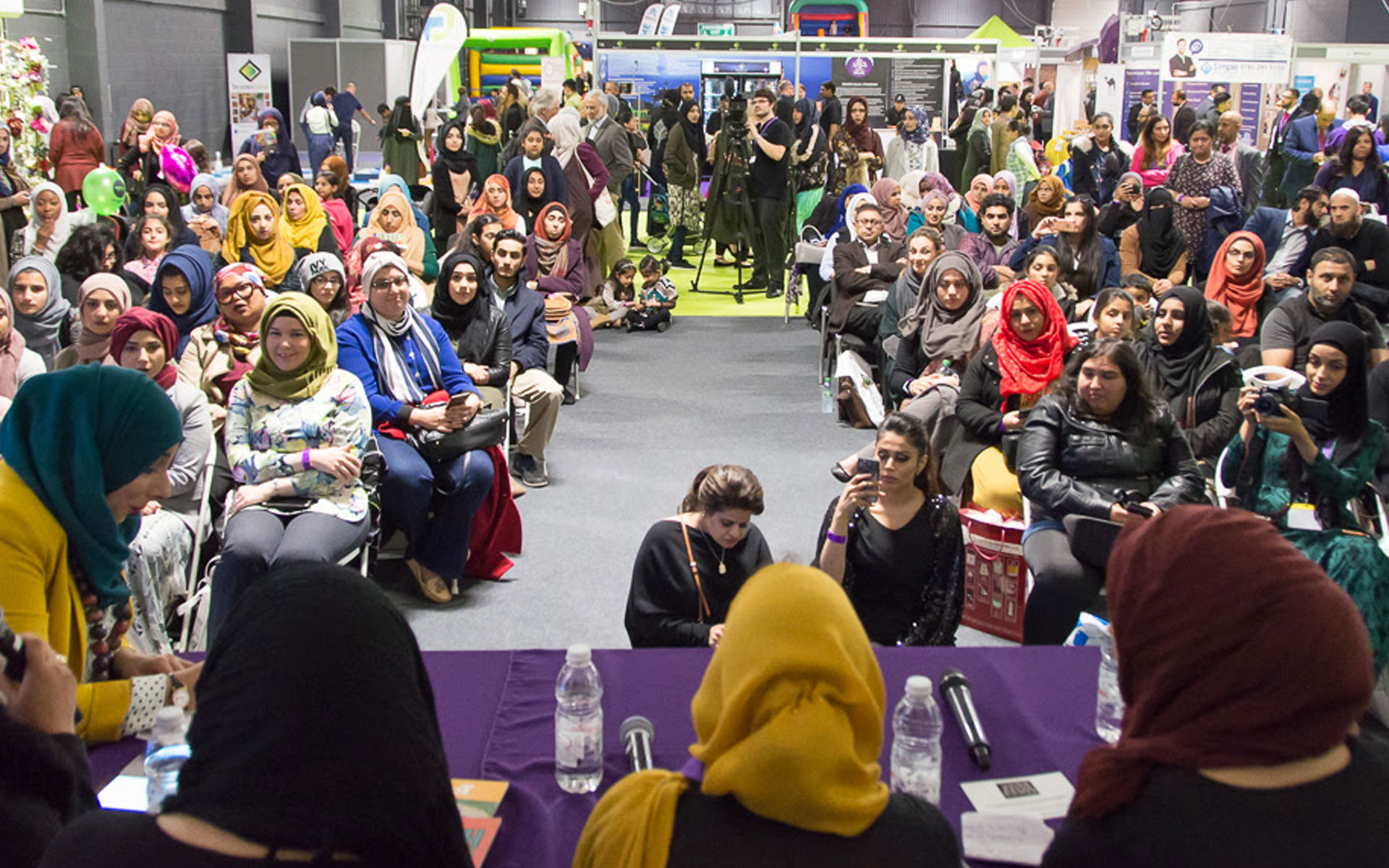 Categories: Latest News
Thursday March 07 2019
Muslim women have excelled and cemented their position as pioneers in the field of business over the last few decades, even in the face of significant discrimination.
In 2016, a report by the Women and Equalities committee found that Muslim women face a triple 'penalty' of discrimination in accessing the workplace – on the grounds of being a woman, from an ethnic minority background, and a Muslim.
Some of this discrimination can be attributed to the negative stereotypes surrounding them. TV and film representations, such as those in "The Bodyguard" for example, have been accused of depicting Muslim women as culturally backwards or anti-modern. These narratives affect Muslim women in the workplace. Indeed, a Women and Equalities Committee report found that Muslim women experience an unconscious bias during the recruitment process as a result of many misconceptions, leading to them being quizzed on matters regarding their family life and childcare, for example – questions not raised as often with non-Muslim interviewees. ENAR found that 1 in 8 Pakistani women were questioned about family in interviews compared to 1 in 30 white women.
A report by the Government's Social Mobility Commission found that women felt being visibly Muslim was an additional "marker of difference" which led to further discrimination against them – ENAR found 50% of women who wore the hijab felt they had missed out on career progression due to their dress. In another report, 18% of Muslim women respondents described how they were unable to find a job when wearing a hijab, however, once they stopped wearing it they were all able to secure employment. This experience of discrimination against Muslim women – the "chill factor" – discouraged many from applying for certain jobs in order to avoid the risk of discrimination during the recruitment process. This suggests a link between discrimination and the low employment rate of Muslim women at 28%, compared to the overall female population's employment rate is at 51%. What this shows is that the patronising narratives surrounding Muslim women can impact their employment prospects and affect them in other ways in the workplace.
These barriers and depictions make the contributions of Muslim women to (and their successes within) the UK economy even more spectacular.
The Muslim consumer market is estimated to be worth almost £21 billion a year to retailers. While Britain's most prominent retailers aren't making as much of an entry into the Muslim market as they could, Muslim women are capitalising on the gap in the market.
Sabah Nazir, for example, is the founder of Islamic Moments, which is an award-winning company that designs and produces greeting cards. Seeing how mainstream retailers were failing to adequately cater to the needs and wants of Muslim consumers, she saw an opportunity to capitalise on this and designed her products accordingly. Similarly, Shahin Hussain founded the Mocktail Company, a producer of non-alcoholic drinks. While initially this was geared towards Muslim consumers, it also filled the gap in the market for others who wanted non-alcoholic beverages.
Muslim women are also at the forefront of embracing technological innovations, and using this as a means of maximising their sales. In January 2019, Yasmin Choudury organised the first Muslim Instashop Expo in Birmingham. This monthly market is an opportunity for a wide range of Muslim-owned businesses operating on Instagram to showcase their products. The majority of businesses at this market are run by Muslim women, demonstrating their entrepreneurial flair complemented by their utilisation of modern methods of commerce.
British Muslims as a whole contribute over £31 billion to the UK economy, while in London there are 13,400 Muslim-owned business – almost 34% of all SMEs – which create more than 70,000 jobs. According to research carried out by the Muslim Lifestyle Expo in 2016, women were found to represent 50% of all Muslim start-up businesses. This not only shows how the successes of people like Sabah and Shahin are far from isolated but also that the contributions and successes of the British Muslim community owe a lot to Muslim women pioneers.
The fact Muslim women are leading the way for commerce and entrepreneurship in the 21st century by starting up their own businesses is significant. A report by think tank Development Economics found a record number of women are now running their own businesses part-time as a result of modern technology, amounting to a 30% increase in the value of the UK economy between 2011 and 2014. This means that the advent of technology, and its subsequent embrace by Muslim women entrepreneurs, has the potential to exponentially increase their contribution to the UK economy.
Overall, the successes of British Muslim women have highlighted how despite the barriers posed by the "triple threat", they are flourishing and, in the process, providing crucial contributions to the UK economy.
Nevertheless, work does need to be done. The damaging narratives currently being circulated by the media continue to go essentially unchallenged with IPSO (the current regulator) either unwilling, or incapable of effectively tackling abuse in the press. Discrimination against Muslim women is but one example of the potential social consequences of this situation. Therefore, the discrimination many Muslim women face, both in accessing the workplace and later within it, as a result of damaging stereotypes and prejudices must be addressed by committing to the full implementation of the Royal Charter on press regulation.
In order to foster a culture of Muslim women entrepreneurship and leadership, young Muslim girls should have adequate and effective mentoring opportunities from as early as possible. This will make them aware of various career opportunities available to them, while at the same time provide them with the skills and networks needed to make their aspirations a reality.
Furthermore, the above examples show how Muslim women have been at the forefront of pioneering business initiatives for the modern Muslim. With the right financial support system in place, many more can emulate their models of success. Therefore, it would be hugely beneficial to pursue wider government initiatives aimed at encouraging investment in businesses and ideas led by British, youth, women, and ethnic as well as religious minorities.
MEND urges all policymakers to commit to tackling religious, racial and gendered discrimination in the workplace through targeted interventions at all stages of recruitment, retention and promotion. They should also commit to the use of name-blind applications and targeted interventions within employment aimed at tackling the triple penalty and improving access to employment for British Muslim women specifically.