Archbishop of Canterbury recognises bravery of Imam Mahmoud during Finsbury Park attack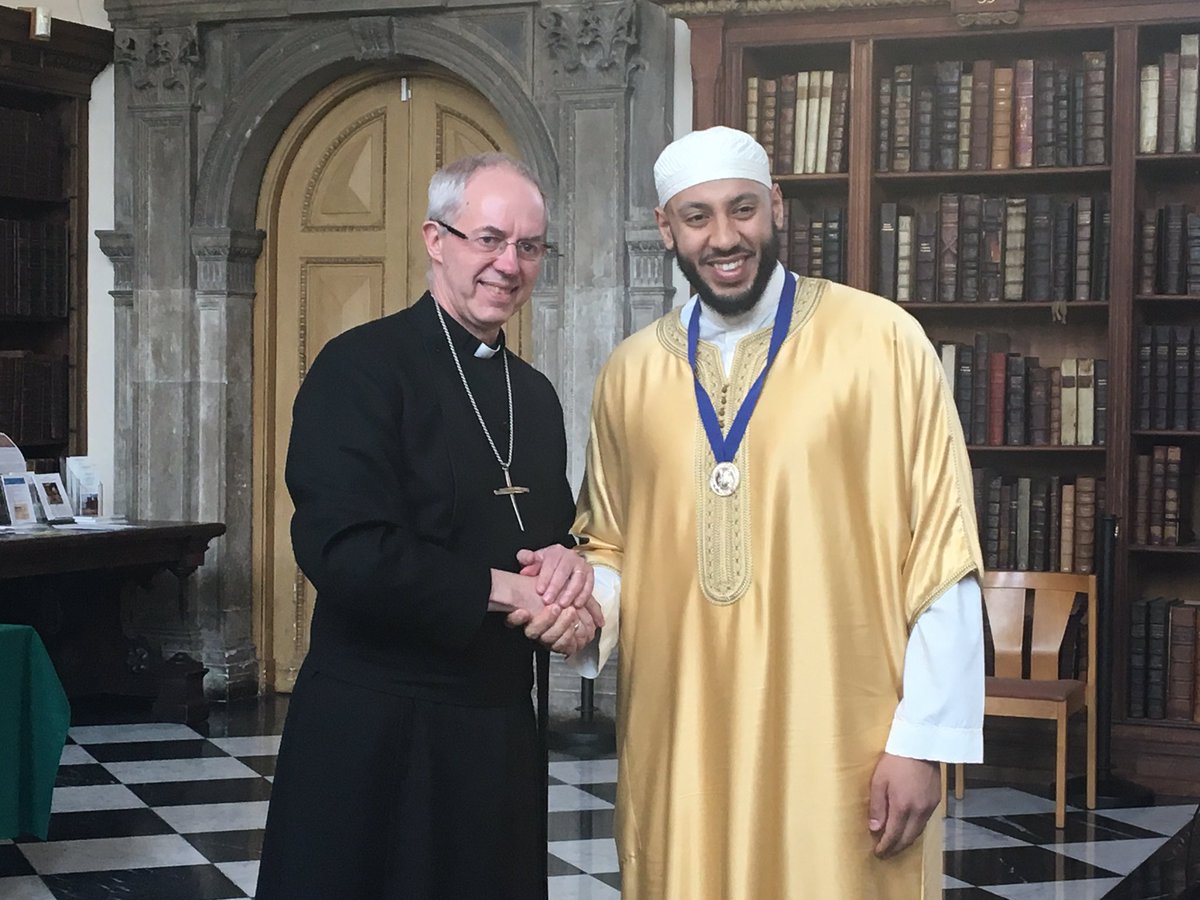 Categories: Latest News
Monday April 09 2018
Archbishop of Canterbury, Mr Justin Welby, honoured Imam Mohammed Mahmoud for his "courageous and selfless intervention" when the Imam prevented violence against Mr Darren Osborne – also known as the 'Finsbury Park terrorist'.
Mr Osborne used a van to deliberately run over worshippers at a mosque in Finsbury Park in June 2017. The attack resulted in the death of one person and left serious injuries to eight other people.
Imam Mahmoud courageously put himself between Mr Osborne and the angry members of the public and stopped "kicks and punches" coming from "every angle" to "extinguish any flames of anger or mob rule that would have taken charge". The Imam, and other members of the public, continued to prevent violence until the police arrived.
The Lambeth awards, were introduced by the Archbishop in 2016 to recognise the "outstanding service in different fields" of people.
Imam Mahmoud was 1 of 30 recipients of the award, with others including Dr John Bell and Dr Gooder both recognised for their service to the Church of England and social action.
The Archbishop, opening the ceremony, said: "It is a sad fact that we live in a world where there is much cruelty and much neglect. Throughout the world – and I by no means exclude this country – it is the poorest and weakest who suffer most from the selfishness and injustice visited upon them by the rich and the strong…There is of course physical violence, whether directed against individuals or against whole groups in society".
Mr Welby added: "One of the things which lightens my darkness is the knowledge that there are good women and men, throughout the world, who have also refused to give into despair. Good people who, often quietly, discreetly and known only to a few, work for justice and reconciliation".
He continued by saying: "Firstly, I want to express the thanks of the Church and of the wider community for the outstanding contributions which these people have each made in their own fields. I realise that they have not sought such an expression of thanks but that is precisely why I think it so important to make this public gesture of gratitude. Secondly, I want the world at large to recognise and acknowledge the work of all the recipients of these awards, and to hold up these people as examples to be followed".