New Burials Information Website Launched By Mend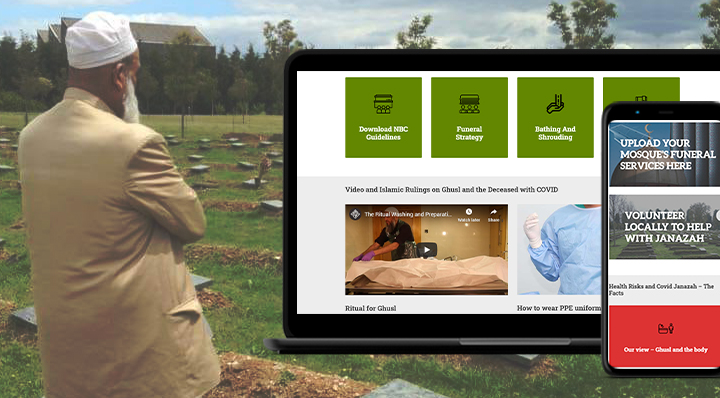 Categories: Latest News
Thursday April 09 2020
As deaths from Covid-19 sadly mount, new data shows that around a third of these are from the BME community.
To assist the community, MEND is launching a new website entitled Muslim Burial Resources in conjunction with the National Burial Council. This is now available at burial.mend.org.uk.
The Muslim community is thus also coping with increasing numbers of deaths and burials. The distress of this is often compounded by immediate family members being in self-isolation, and thus unable to attend the ghusl (washing of the body), the janazah (funeral prayer) and the burial itself.
The death of a loved one is without doubt a time of great stress. Some people may not know where to turn for help, or may have questions such as;
What is the process for burial along Islamic guidelines?
Should I wash the body for someone having died of Covid-19?
Can I attend the janazah prayer?
The Website contains a wealth of information and support, including:
Key contacts in your area to help with the Janazah process
Islamic rulings on ghusl and Covid-19 deaths
A practical demonstration of how to wash the dead body
Health and safety essentials of Covid-19 Janazahs
A portal for local Muslims to volunteer to help with Covid-19 Janazahs
Islamic Wills and inheritance essentials
Links to support Muslim organisations involved in this work and the NHS
We hope it will be a useful resource for the community inshaa'Allah