MPs warn of Israeli government's plans that would "crystalize a 21st century apartheid"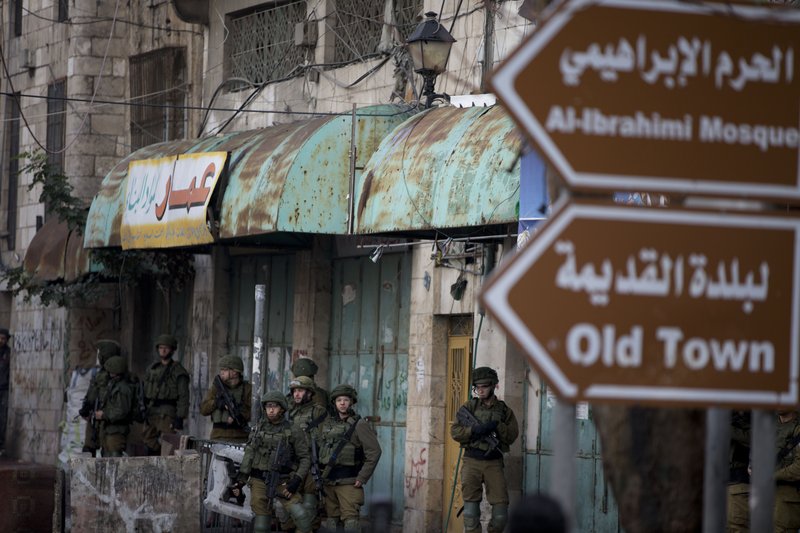 Categories: Latest News
Friday May 15 2020
In response to the Israeli government's plans to annex large areas of the occupied West Bank, almost 130 MPs have written to Boris Johnson urging him to impose economic sanctions against Israel if they proceed with the annexation. Plans to forcefully seize areas of West Bank, including the strategic Jordan Valley, were announced by Israeli Prime Minister Benjamin Netanyahu last month in coalition with opposition leader Benny Gantz and set to begin on the 1st July. The annexations have the potential to seriously damage any possibility of peaceful coexistence, generating political instability, and contributing to the ongoing denial of basic human rights to Palestinians living in the West Bank. According to UN Special Rapporteur, Michael Lynk, "The plan would crystalize a 21st century apartheid, leaving in its wake the demise of the Palestinians' right to self-determination. Legally, morally, politically, this is entirely unacceptable."
The letter, which was organised by CAABU (Council for Arab-British Understanding), asserts that the annexation is a "serious breach of international law", including UN Security Council Resolutions UNSCR 242 and 2334. The letter reminds the Prime Minister of previous diplomatic measures undertaken by Britain concerning breaches of international law, such as the issuing of sanctions against Russia over its annexation of Crimea. The signatories therefore claim that the Israeli government's current plans would warrant a similar response. Government inaction in the face of the Israeli government's annexation of Palestinian territories would thus constitute double standard that would undermine the credibility of the Government's commitment to universal human rights. Indeed, acquiescence to the Israeli government's contraventions of human rights would only further legitimise future illegal confiscations of Palestinian land.
It is paramount that the UK ensures that its warnings are more than hollow rhetoric to avoid further entrenching the Israeli government's impunity to international pressure. Palestine continues to be a victim of not only the Israeli government's aggressions and human rights abuses, but also international complacency. UN Special Rapporteur Michael Lynk stated that "Israel's decision to unilaterally march ahead with the planned annexation on July 1 undermines human rights in the region, and would be a severe body blow to the rules-based international order", adding that "The looming annexation is a political litmus test for the international community. This annexation will not be reversed through rebukes, nor will the 53-year-old occupation die of old age."
In a joint statement with France, Germany, Italy and Spain, last September, the UK warned that any unilateral annexation of any part of the West Bank would be "a serious breach of international law". As such, the UK must ensure that such warnings and condemnations are accompanied with tangible consequences. For any breach of international law to be met with inaction constitutes tacit endorsement of the Israeli government's disregard for international law at the expense of Palestinian rights. Honouring laws intended to protect the lives of international citizens must be realised through meaningful diplomatic action beyond the symbolic championing of freedom.
Meanwhile, there is an ongoing need to recognise that Palestinian activism is a legitimate form of political dialogue and commit to protecting the rights of British citizens to advocate and support Palestinians' right to self-determination.
The experiences of closing down debate on Palestine is particularly felt among Muslim student populations at British universities. What should be spaces of empowerment for young Muslims have become more heavily securitised under the PREVENT duty, particularly impacting the work of Islamic societies and pro-Palestine societies. Student events have become subject to increased bureaucratisation, and at times even shut down outright. A 2018 report by the NUS Black Students' and Women's Campaign, echoed these concerns and experiences, identifying PREVENT as contributing towards a deficit in civic engagement amongst Muslim students; impacting their ability to engage in certain discussions and deterring them from running for elected positions.
Furthermore, pro-Palestinian activists across the UK have often been the target of silencing tactics used by organisations such as Student Rights (a project of the Henry Jackson Society), which are deployed solely to close down opposing debate and exclude voices which may disrupt their neo-conservative narrative. A common phenomenon is for activists to be labelled either as 'extremist' or anti-Semitic in their opposition to the human rights abuses of the Israeli government. While anti-Semitism must never be tolerated and should be challenged wherever it is found, the use of the term as a political tool for shutting down criticism of the Israeli government devalues the experiences of those who face anti-Semitic abuse on a daily basis. The Palestinian cause is an issue that is of great importance to large swathes of British communities, and there must be a recognition that Palestinian activism is a legitimate and necessary form of political dialogue. Therefore, we call upon the Government to commit to recognising that Palestinian activism is a legitimate form of political dialogue and commit to protecting the rights of British citizens to advocate and support Palestinians' right to self-determination.