MEND Statement Regarding Islamophobia in the Conservative Party
Categories: Latest News
Wednesday November 27 2019
Over recent years, several organisations, including Muslim Engagement and Development (MEND), the Muslim Council of Britain (MCB), and Hope Not Hate, have repeatedly called for an inquiry into the prevalence of Islamophobia within the Conservative Party. These calls have largely either been ignored or dismissed as irrelevant by both current and former party leadership.
During the Conservative Party leadership race in 2019, it appeared that concessions would be made and an independent inquiry into Islamophobia in the party would be launched. However, these commitments have not come to fruition, with senior members of the party retracting their support and Baroness Warsi accusing her own party of letting Muslim communities down and "trying to dilute" the investigation.
Today, MEND has released a report detailing over 120 incidents of Islamophobia that have come to light in the last five years and which have emanated from over 60 Conservative Members of Parliament, councillors, and party candidates.
With Islamophobia as one of the greatest barriers to the political, social, and economic participation of Muslim communities, we feel that the Conservative Party's continued unwillingness to tackle this prejudice must be raised to a higher authority.
We will, therefore, be submitting this report to the Equality and Human Right Commission with a request that it uses its statutory powers to initiate an immediate independent inquiry into Islamophobia within the Conservative Party.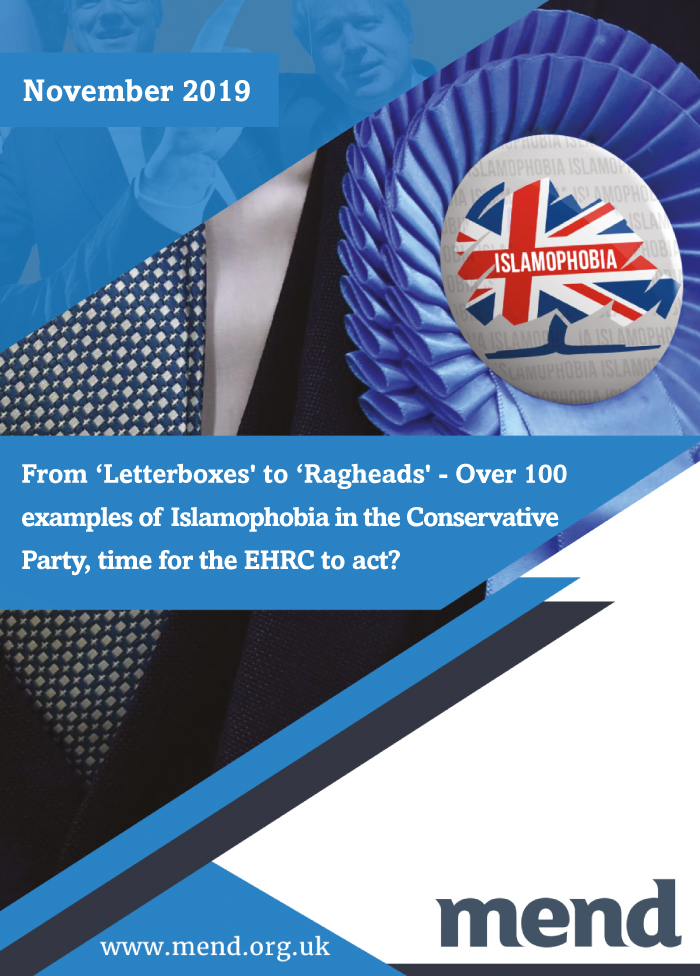 Read our report here