MEND Statement: Did the Cabinet Office and Civil Service capitulate to Islamophobic journalism?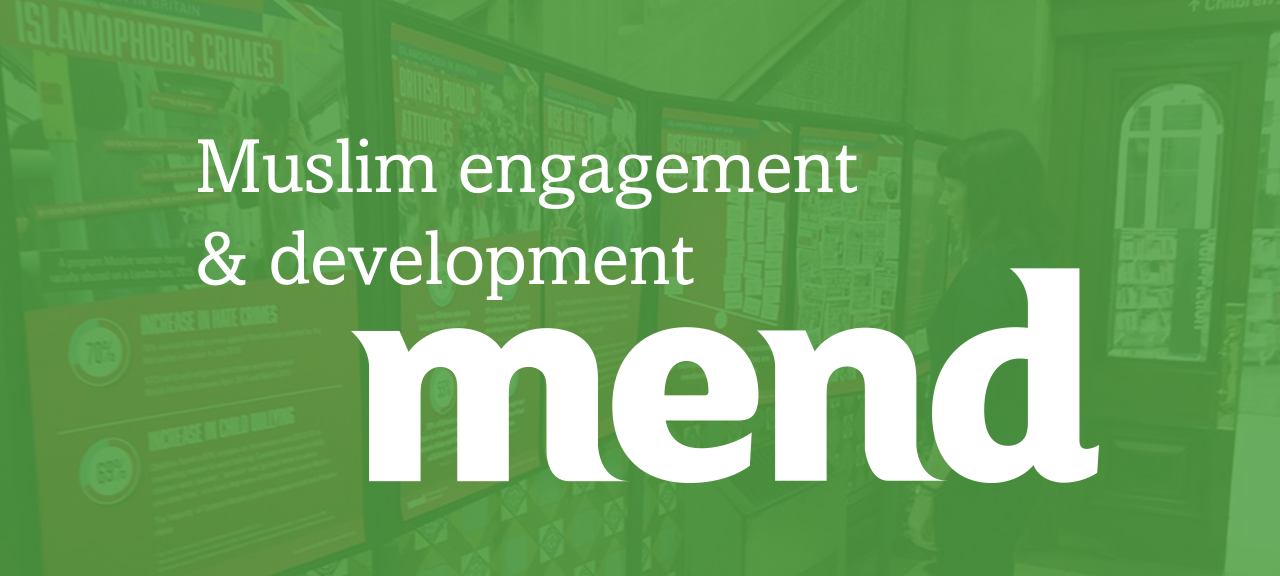 Categories: Latest News
Monday November 23 2020
As part of Islamophobia Awareness Month (IAM) the founder of MEND, Mr Sufyan Ismail was scheduled to speak at an event hosted by the Civil Service Muslim Network (CSMN) this coming Thursday on the topic of Islamophobia in the global context. This event was designed as a forum for CSMN members to discuss their experiences of Islamophobia and explore avenues for tackling hatred and prejudice both in the UK and abroad. Considering MEND's expertise in the field of Islamophobia, Mr Ismail's presence was to provide valuable contributions to these discussions.
However, the current status of the event is now unclear following interventions from The Times in their continued pursuit of anti-Muslim agendas, as previously highlighted in academic reports demanding an independent investigation into Islamophobic editorial processes at the newspaper. Indeed, they have since published an article attacking Mr Ismail and MEND by Dominic Kennedy, whose own questionable past reporting is characterized by a troubling attitude towards Islamophobia, homophobia and anti-Semitism.
In this instance, it appears that the Times, supported by Sara Khan, the Counter-Extremism Commissioner, (whose appointment to the position was itself widely criticised by over 100 leading Muslim organisations and leaders, as featured by Sky News and the BBC) may have placed intense pressure on The Cabinet Office to intervene and try to have the CSMN event cancelled. Muslims within the civil service will naturally feel a great sense of disappointment by this underhanded behaviour, especially considering the obvious Islamophobia that is driving these accusations with the aim of excluding Muslim voices from legitimate democratic engagement and debate. It is not for Sara Khan nor The Times to decide whom Muslim civil servants should invite to their events.
Sabby Dahlu, from Stand Up to Racism, also commented "MEND is an organisation that has done incredible work for many years in combatting Islamophobia and prejudice across society. Their work in this area, particularly their highlighting of structural forms of Islamophobia and racism, is uncomfortable for the Cabinet Office and does not align with their political agenda. Therefore, this is a case of deploying Islamophobic rhetoric to shut down political opponents. In a democracy based on the idea of free speech and open political engagement, the actions of the Cabinet Office in this case are hugely concerning and should be a worry for all individuals and organisations working in the sphere of anti-racism."
Meanwhile, HackedOff commented that "It is important that Civil Service associations like the CSMN (which exists to support Muslims working in the Service) are able to hear freely from experts on Islamophobia without interference from newspapers or Government. Press attempts to "cancel" prominent Muslims through aggressively hostile coverage is an attack on Muslims' right to freedom of expression and debate."
Unfortunately, this example of Islamophobia only highlights the continued importance of MEND's work. Our credibility speaks for itself. Indeed, in just a few short years we have:
Worked with institutions such as the MET Police, the NEU, the Press Recognition Panel, local councils, schools, and universities.
Worked with politicians from every political party.
Had our work ranked as as 'best practice' in Human rights 'protection and promotion' by the World Economic Forum.
Had our work cited as 'best example for civil society organisations' by the ODIHR (Office for Democratic Institutions and Human Rights).
Received the backing of most major Muslim scholars in the UK.
MEND is 100% Community funded.
MEND, therefore, remains undeterred in our mission to tackle Islamophobia and empower British Muslims to access their political rights.