Listing Extinction Rebellion as extremist further questions PREVENT credibility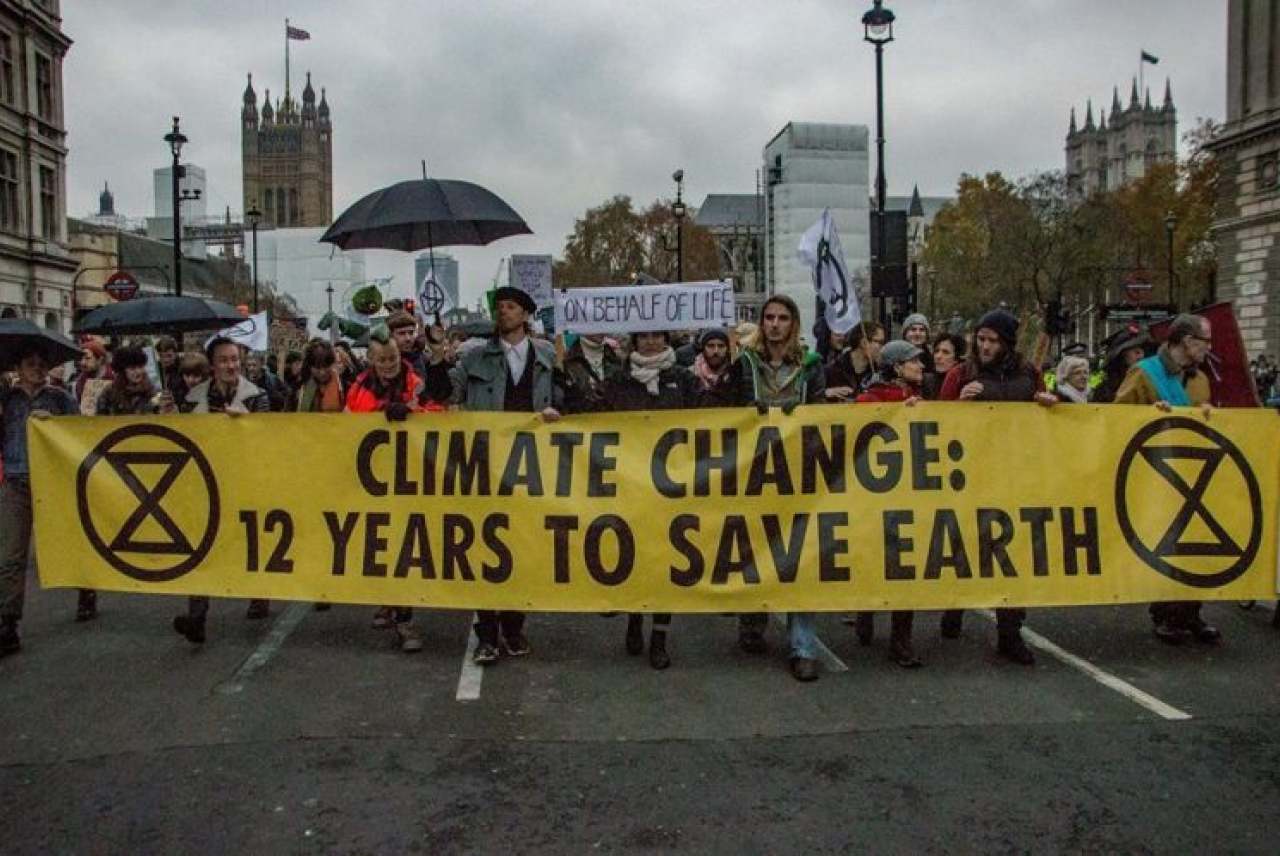 Categories: Latest News
Friday January 24 2020
Counter Terrorism Policing South East (CTPSE) have questioned the decision to list Extinction Rebellion alongside extremist organisations within guidance it issued as part of its anti-radicalisation training under the PREVENT program. DCS Kath Barnes, the head of CTPSE, said: "I would like to make it quite clear that we do not classify Extinction Rebellion as an extremist organisation. The inclusion of Extinction Rebellion in this document was an error of judgment and we will now be reviewing all of the contents as a result." This is a clear example of the many flaws of the PREVENT programme raising questions as to why such critical legislation is based on subjective guidance.
That the classification of Extinction Rebellion as extremist can be confirmed as an "error of judgement" highlights the subjective nature of the theoretical underpinnings of the PREVENT strategy itself. It is indicative of a lack of clear definitions and objective framework for identifying potential radicalisation. These deficiencies lead to the detection of extremism being reliant on individual perceptions and subjective understandings instead of evidence-based criteria. The fact that this has become evident not only in the application of PREVENT (which some have argued are limited to isolated instances), but is a pitfall in the very guidance that practitioners rely upon demonstrates the inadequacy of the strategy and the unreasonable responsibility that is placed on individuals to deliver it.
The lack of definition compounds the confusion surrounding classifying extremism. Sara Khan acknowledges this herself in her report "Challenging Hateful Extremism" stating that "there is no legal definition of extremism and throughout our engagement and evidence gathering people have told us that it means different things to them". When counter-terror strategies are primarily premised upon recognising signs for potential radicalisation, one must question how one identifies something for which there is no agreed definition.
The erroneous classification of democratic activists and groups as extremist is an inevitable consequence of this lack of definition. This ambiguity has also been used as a tool to shut down dissenting voices within political debates. For example, it appears that there are frequently targeted efforts by neo-conservative organisations, such as Student Rights (a project of the Henry Jackson Society), to stifle political engagement of Muslim students by using the language of counter-extremism to demonise Muslim students and societies. As an example, Student Rights frequently directs concerted efforts to demonise students who do not support their neo-conservative worldview and particularly those who are vocal about their support for the Palestinian cause and those critical of counter-terror strategies.
This vagueness of the term "extremism" has allowed counter-terror officials to clamp down on lawful debates and student rights such as Palestinian activism. Activists and academics have long since criticised attempts to curb academic freedoms in censoring Palestinian activists. There have been numerous occasions of pro-Palestinian events being cancelled by universities. In 2018 Ruba Salih was disallowed from chairing a panel event on BDS, organised by pro-Palestinian activists, a move that was decided by the university's PREVENT Referral Group whose guidelines state that "vocal support for Palestine" constitutes a "contentious topic".
If protests are integral to a healthy democracy, shutting down lawful campaigning and democratic debate seems to undermine the ethos of free speech that the UK prides itself on. Labelling legitimate modes of campaigning as extremist reveals an underlying motive to quell dissent under the guise of security concerns.
Meanwhile, recent revelations of the National Police PREVENT Case Management (PCM) database serves to compound such concerns. According to Freedom of Information (FOI) requests submitted by the civil rights group, Liberty, all PREVENT referrals are added to the PCM database by individual police forces, including personal details and reasons for the referral, but the person is not notified. Other agencies are then able to request information held on the database.
Considering the established inadequacy of training and definitions embedded within the PREVENT strategy and the high levels of unwarranted referrals, it is inevitable that individuals run the risk of being added to this database unnecessarily. At the same time, the lack of transparency and lack of accountability is an issue that must be recognised and investigated.
The ability of subjective counter-terror guidelines to stifle free speech and criminalise legitimate activism threatens fundamental civic rights. MEND, therefore, calls on political parties to commit to independently review all counter-terrorism legislation enacted since 2000 with a view to curbing the encroachment of counter-terrorism policies on civil liberties.