King's College Professor Bullied Muslim Academic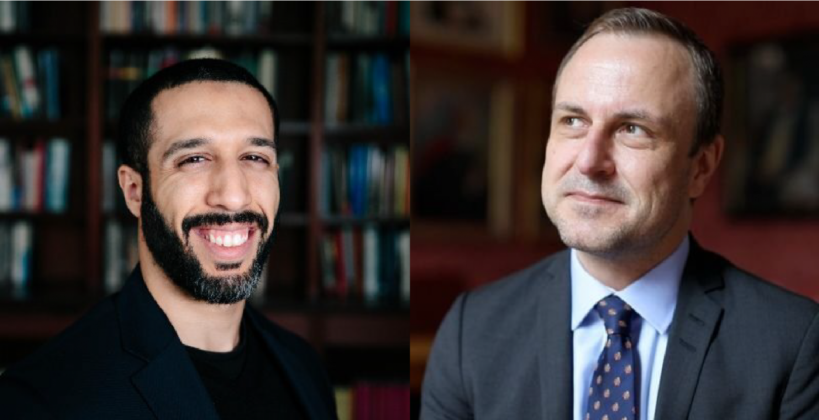 Categories: Latest News
Friday December 18 2020
Peter R. Neumann, a senior counter-terrorism professor at King's College London (KCL), is currently under investigation after his Islamophobic encounter with Dr Tarek Younis, an early-career Muslim academic, during a Twitter exchange. Professor Neumann's actions were unbefitting of an individual serving as a senior professor at university, and KCL must ensure that it takes the appropriate course of action to effectively deal with such bigotry.
Professor Neumann's harassment and threat was entirely inappropriate for a senior academic, and the right response should to be taken by KCL. On 24 October, Professor Neumann tweeted that terrorism was a cause of France's implosion. Dr Younis politely questioned him and asked as to whether the actions of the French state had also contributed to social divisions in the country. Instead of addressing the question posed by Dr Younis, Professor Neumann responded with: "nothing justifies killing innocent people. I hope we can at least agree on that. Or do we not?". Dr Younis called out Professor Neumann's response in a separate thread on his Twitter feed in which he wrote: "I absolutely refuse to condemn terrorism out of the blue, esp not as some sacred doorway into intellectual discussions. If people can't understand the Islamophobia in this interaction with Neumann, that is a worrying reality indeed". Given the nature of the discussion, this response by Professor Neumann to a legitimate question was entirely inappropriate, and indicative of the Islamophobia Muslims navigate when requesting nuance.
A week later, following the Nice attack, Professor Neumann began targeting Dr Younis by directing a barrage of tweets towards him and his employer, Middlesex University. Despite Dr Younis earlier tweeting his devastation with regards to the Nice attack, Professor Neumann randomly requested Dr Younis' "thoughts" on Nice. When Dr Younis asked why his employer was being tagged, Professor Neumann responded with: "Why be afraid?" and elsewhere also responded by saying, "They [Middlesex University] need to know." Indeed, this conduct suggests Professor Neumann intended to intimidate Dr Younis – rather than seeking an "honest" discussion – by threatening the status of his employment due to Dr Younis previously seeking to engage with him in a matter which should have been no more than a respectful discussion. Professor Neumann, being a senior counter-terrorism professor, would have reasonably been expected to know that Dr Younis is under additional scrutiny by virtue of his status a Muslim academic critical on matters of terrorism. It is therefore troubling that in spite of his insight into the circumstances, he opted to use the tragic deaths of civilians in such a manner so as to suggest a sabotage of Dr Younis' employment.
Consequently, Professor Neumann's conduct demonstrates that he failed to abide by the professional standards of behaviour often associated with senior academics, and, in turn, failed to be a role model for his fellow academics and students, several of whom would inevitably hail from Muslim communities. Meanwhile, Dr Younis responded by saying: "This is clear bullying, given fear was his unprompted expectation. But given he's a counter-terrorism professor questioning me (a Muslim) on a terrorist attack while tagging my employer, this is not 'simply' abuse. In fact, it's a pretty open and callous threat to my employment." As a result of several people voicing outcry, Professor Neumann deleted the tweet and subsequent tweets in the conversation and later apologised for his "tone" but did not comment on his shocking action to tag Middlesex University amidst a highly sensitive exchange.
Professor Neumann's conduct prompted dozens of complaints to KCL. Dr Younis complained directly to the university, while dozens of others signed an open letter calling on the university to investigate the episode. Amani Hassani, an academic who is a sociological review fellow at Keele University, helped launch the open letter in support of Dr Younis and said that the incident was reminiscent of many exchanges Muslim academics are forced to face in their workplaces. The Middle East Eye quoted Hassani as saying: "It's important we highlight that for many people of colour who are racialised as Muslims since 9/11, we've had to first condemn acts of violence as if we perpetrated it personally or are aligned to the perpetrators if we refuse to do so before engaging in conversations around counter-extremism or radicalisation".
Consequently, upon receiving the complaints, KCL has begun an investigation. A spokesman for the university said that they do not "condone inappropriate or abusive behaviour". While Professor Neumann apologised for his "tone", he failed to acknowledge that he had abused Dr Younis using his position of power as a counter-terrorism professor, and this is a form of overt bigotry that needs to be institutionally acknowledged and condemned by KCL.
Ultimately, MEND hopes that KCL is receptive to the dozens of complaints that it has received regarding Professor Neumann, and that it takes the appropriate course of action to ensure that such displays of bigotry and Islamophobia are never tolerated by any of their associates, particularly a senior counter-terrorism Professor, whether online or in the campus.