Justice Awaits Shukri Abdi's Family as Inquest Continues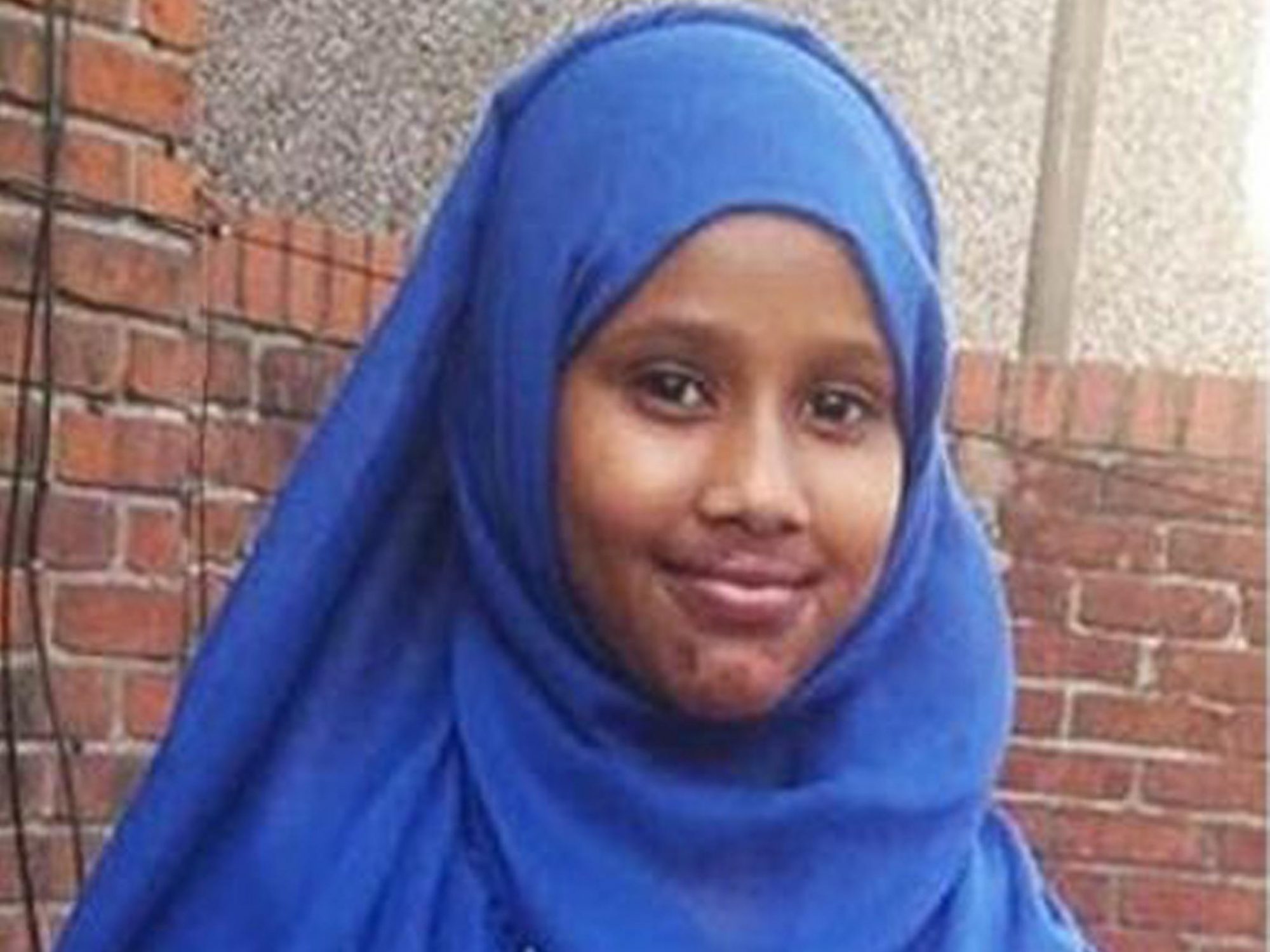 Categories: Latest News
Wednesday June 17 2020
The Black Lives Matter movement continues to shine a light upon the tragic and preventable deaths of too many people, as well as the role of police in both the deaths themselves and the manner in which these deaths are investigated. Meanwhile, the inquest into the drowning of schoolgirl Shukri Abdi, which was due to conclude in February, continues to be delayed due to COVID-19. While Shukri's family continues to await justice, it is important that her story is not forgotten.

Background

In June 2019, the body of 12-year-old schoolgirl, Shukri Abdi was found in the River Irwell in Bury. A group of children were with her at the river during the period when she had drowned.

Greater Manchester police initially did not treat the death as suspicious, but Shukri's family called for further investigation into her death, arguing that Shukri had been bullied for over a year and accusing both the school and the police of dismissing their concerns.

An inquest hearing commenced on Monday 24th February 2020 to ascertain whether there was any element of coercion preceding Shukri's death.

The children connected with the case can be referred to only as Child One, Child Two, Child Three, Child Four, and Child Five for legal reasons.

The inquest so far

Latest updates from the inquest saw Child Two give evidence of the incident on Friday 28th February.

Child Two told the inquest that it was the first time they went out together with Child One after school. Child One had suggested the idea of going to a 'waterpark' after school as it was a hot day and had also invited Shukri to which she had happily agreed.

Child One, Child Two, and Shukri had planned to meet outside the school gates after school. However, when Child One and Two convened outside the gates, Shukri wasn't there.

Child Two told the court that they were "pissed off and angry" that Shukri had made them wait. Upon remembering that Shukri did athletics on that day after school, they went to the changing rooms, where they found her.

Child Two admitted that they told Shukri to "Hurry up" and not "take the piss" and that Shukri eventually agreed to go with them.

Earlier in the week, Child Five told the inquest that hours before her death, Shukri had been "pushed around" by Child One in the locker room before she was told to get changed.

In video evidence, Child Five explained that they "felt they were being horrible," and disclosed that another girl in the locker room who witnessed the incident said: "That was a bit nasty."

Before heading to the waterpark, they went to Primark to buy some clothes for the outing. Child One tried to steal shorts, which subsequently got all three children banned from the store.

It was at this point that Shukri expressed hesitance at going and was reported to have started "panicking" because she didn't have an excuse to tell her mother why she would be home so late.

Child Two said that both they and Child One went back and forth to try and convince her to go and eventually, they collectively came up with an excuse.

When asked, Child Two stated that they don't remember anyone saying anything rude, unpleasant, or threatening to Shukri and denied that anyone pressurised Shukri to board the bus at Bury bus station.

The children then went to Child One's house where Snapchat footage showed Shukri dancing; Child Two confirmed that the mood was jovial and everyone was joking and laughing.

Child Two said that on the way to the waterpark they met Child Three and Four and it was upon reaching River Irwell that Child Two realised it wasn't actually a waterpark.

According to Child Two, Shukri had admitted that she was not a confident swimmer, but said she was happy to dip her feet in the water.

In a police interview, played at the inquest Child Two recounted that at first Shukri and Child One were playing in the water and holding hands.

"She [Shukri] let go because the water was flowing. She went down, then came back up again. She shouted 'help, help'. She was flapping her hands. She was scared," Child Two said in the police interview. "I knew that she would die. When she went down the second time she never came back up."

Child Two said that everyone kept calling out Shukri's name and Child Four had tried to go in to help Shukri but couldn't as the water was too deep. Child One then called 999.

Earlier on in the week, the inquest heard from Child Four, who tried to save Shukri's life, that Child One was laughing as Shukri drowned and only stopped laughing when the police came.

When asked what they thought when they saw Child One laughing, Child Four replied: "I thought she thought Shukri was joking, but me and (Child Three) could tell she wasn't joking because her head kept going under."

The coroner said to Child Four: "You were exceptionally brave; you jumped in the river, not being able to see, you ran to the police station, you jumped a barrier, you did everything you could to save Shukri. You were very, very brave. The family want to thank you for all the efforts you made to save Shukri's life."

Previously, the court heard that Child One was reported to have threatened to kill Shukri if she didn't get in the water. Child Two said they don't know or remember where this had been said.

The inquest into the Shukri's tragic death was due to conclude on Friday 28th February. However, it has now been adjourned for several months as all the evidence was unable to be heard in court prior to the COVID-19 crisis. According to Attiq Malik, director for Liberty Law, who is representing Sukri's family; "the position is that we are awaiting a listing to allow the remaining evidence and legal submissions to be heard which is currently delayed due to COVID."

MEND continues to offer support to anyone affected by this case and will continue to endeavour to provide updates as the case progresses.