Conservative chairman apologises for Islamophobia in the Party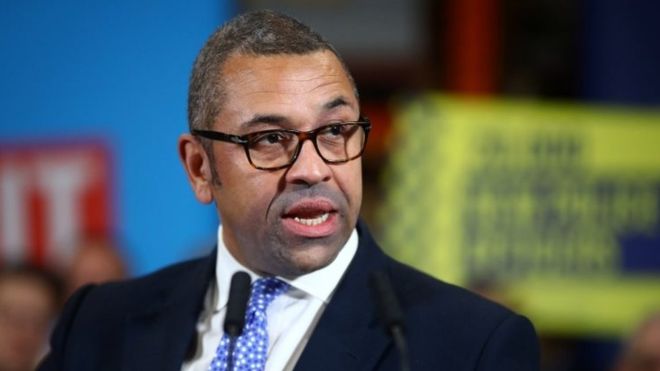 Categories: Latest News
Tuesday December 17 2019
Amidst further allegations of incidents of Islamophobia within the Conservative party, Conservative chairman James Cleverly recently apologised for such cases of Islamophobia in his party. Mr Cleverly said he was "sorry" when Tory members and candidates "do or say things that are wrong" but that he was "confident" there was now "a robust mechanism" in place to deal with the issue.
Cleverly's assurance of a "robust mechanism" comes despite increasing numbers of allegations of Islamophobia within the party continually being unveiled. The pervasiveness of the issue thus renders a blanket apology insufficient without comprehensive action to tackle what continues to be a structural problem. Such claims that incidents of Islamophobia will be addressed seem disingenuous when there is ample evidence of the infiltration of Islamophobia throughout the party ranks, with members of the Cabinet being shown to actively endorse and propagate Islamophobic rhetoric.
The election period witnessed what could be seen as a tacit acceptance of Islamophobia in many cases. Indeed, government ministers such as Sajid Javid and Andrea Leadson endorsed candidates accused of making Islamophobic remarks during constituency visits. Candidates with histories of Islamophobic comments include Mr Anthony Browne, candidate for South Cambridgeshire and former aide to Boris Johnson, who faced criticism for his accusations that Muslims have divided loyalties and for blaming immigrants for HIV in the UK. He further advised that the Government curb levels of immigration from "the third world" to avoid "letting in too many germs". In another instance, Linden Kemkaran was accused of retweeting a post on Twitter that described Islam as a "nasty culture". That Islamophobic sentiments not only continue to be propagated with virtual impunity but endorsed by Tory cabinet members, seems to belie Boris Johnson's supposed "zero tolerance" stance on Islamophobia.
These examples stand in addition to the over 120 instances of Islamophobia committed by Conservative MPs, Councillors and party candidates, that MEND have documented in our recent report "From Letterboxes to Ragheads". The report highlights the shocking proliferation of inflammatory rhetoric within the party that can only have a direct impact upon public perceptions of British Muslims and their place in society.
A recent poll carried out by the research company ICM for the campaign group Avaaz revealed that 37 per cent of Conservative voters viewed Muslims in a negative light, compared to 26 per cent of the electorate as a whole and 16 per cent of Labour Party supporters. It also found that 62 per cent of Conservative voters regarded Islam as a threat to the "British way of life" compared to 45 per cent of the general public and 35 per cent of Labour voters.
The Party's response to accusations of Islamophobia has included the reinstatement of suspended ministers, refusal by Boris Johnson himself to apologise for his discriminatory comments about veiled Muslim women, and reneging on the promise to hold an independent inquiry into Islamophobia within the Party. This approach appears more indicative of institutionalised indifference to Islamophobia than one of zero tolerance.
Baroness Sayeeda Warsi, former Conservative chair and the country's first female Muslim cabinet minister, said: "There is a gulf between the rhetoric of tackling Islamophobia in my party and my party actually tackling it. Time and time again, we see those accused of anti-Muslim racism face no penalty and no consequence.
"They continue to be embraced by the party leadership and this sends a clear message that there is a culture of impunity on the issue of Islamophobia in the Conservative party."
Given the pervasiveness of the problem, there is a need for urgent redress that warrants much more than a single apology. It is imperative that those accused of holding and perpetuating such pernicious and discriminatory sentiments are held accountable. James Cleverly's apology means little until it is followed by up concrete action; the sincerity of which will show in the Party's decision as to whether or not to hold an independent inquiry into Islamophobia.
Given the current inaction to adequately tackle the problem, MEND has urged the Equality and Human Rights Commission to use its statutory powers to initiate an immediate independent inquiry into Islamophobia within the Conservative Party.